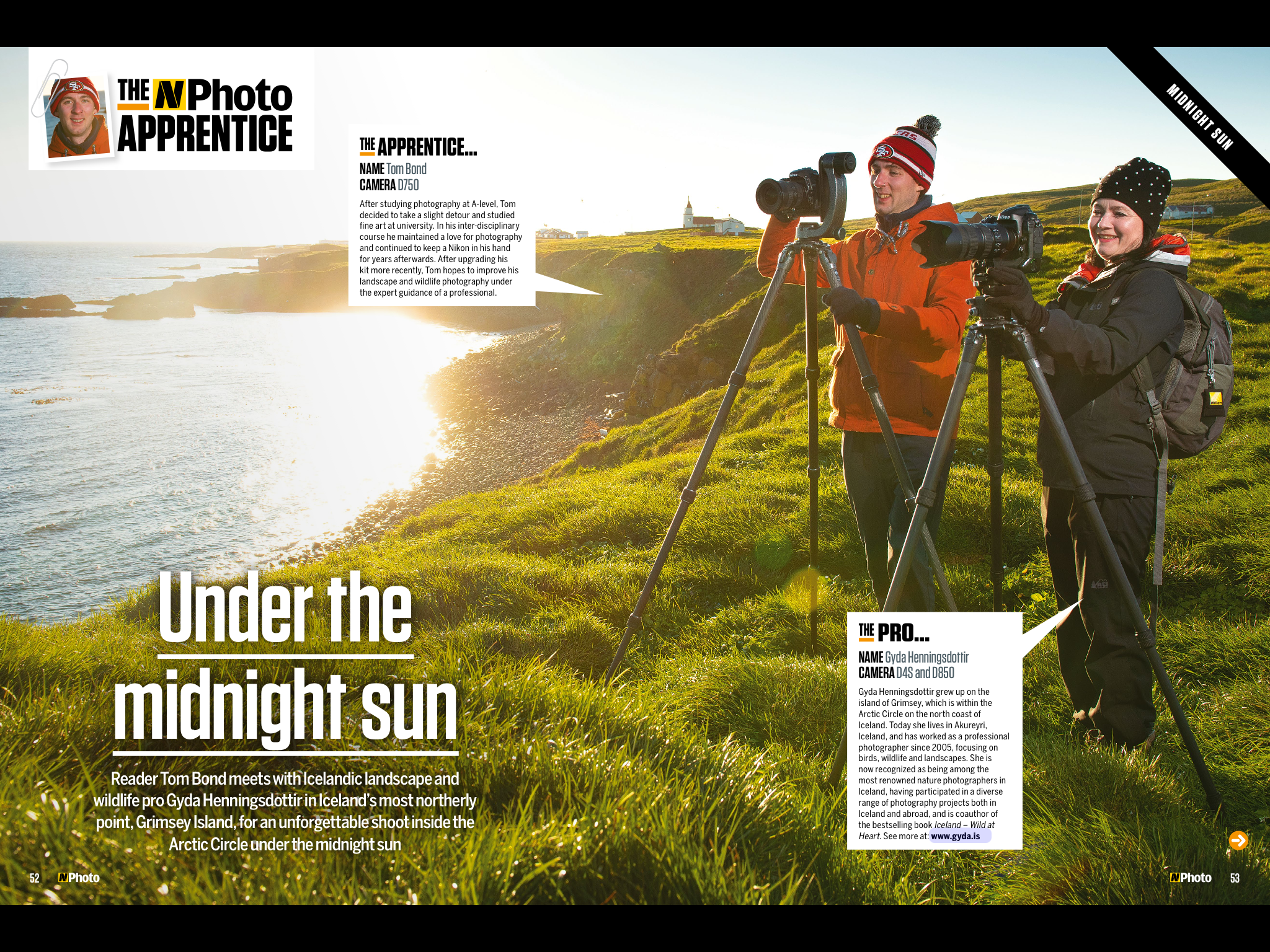 Gyda is one of the contributors in the latest N-photo magazine in a 11 page feature. It is a cover feature called "Land of the midnight sun". The feature took place in the island of Grimsey in north Iceland.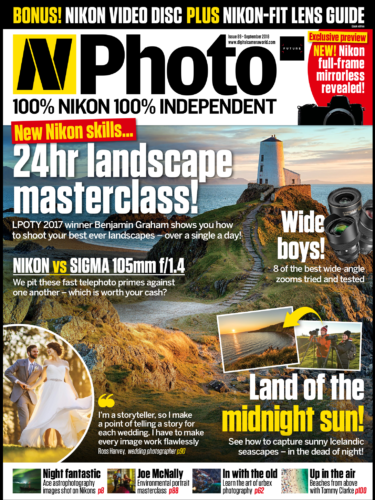 In each issue of N-photo magazine a pro photographer teaches a apprentice skills in a certain area of photography, this time it was mastering photography of the midnight sun.
In March plans were made to photograph the midnight sun in late May.
Gyda met with Jason Parnell-Brookes staff writer at the N-Photo magazine and Tom Bond in Grimsey late May as planned. Two days in a row the sky was clear.  Exactly the two days of shooting in Grimsey.  The few days before had cloudy conditions and the next two weeks also. We can call it luck to have such great conditions exactly when the subject was the midnight sun. Weather is not very predictable in Iceland.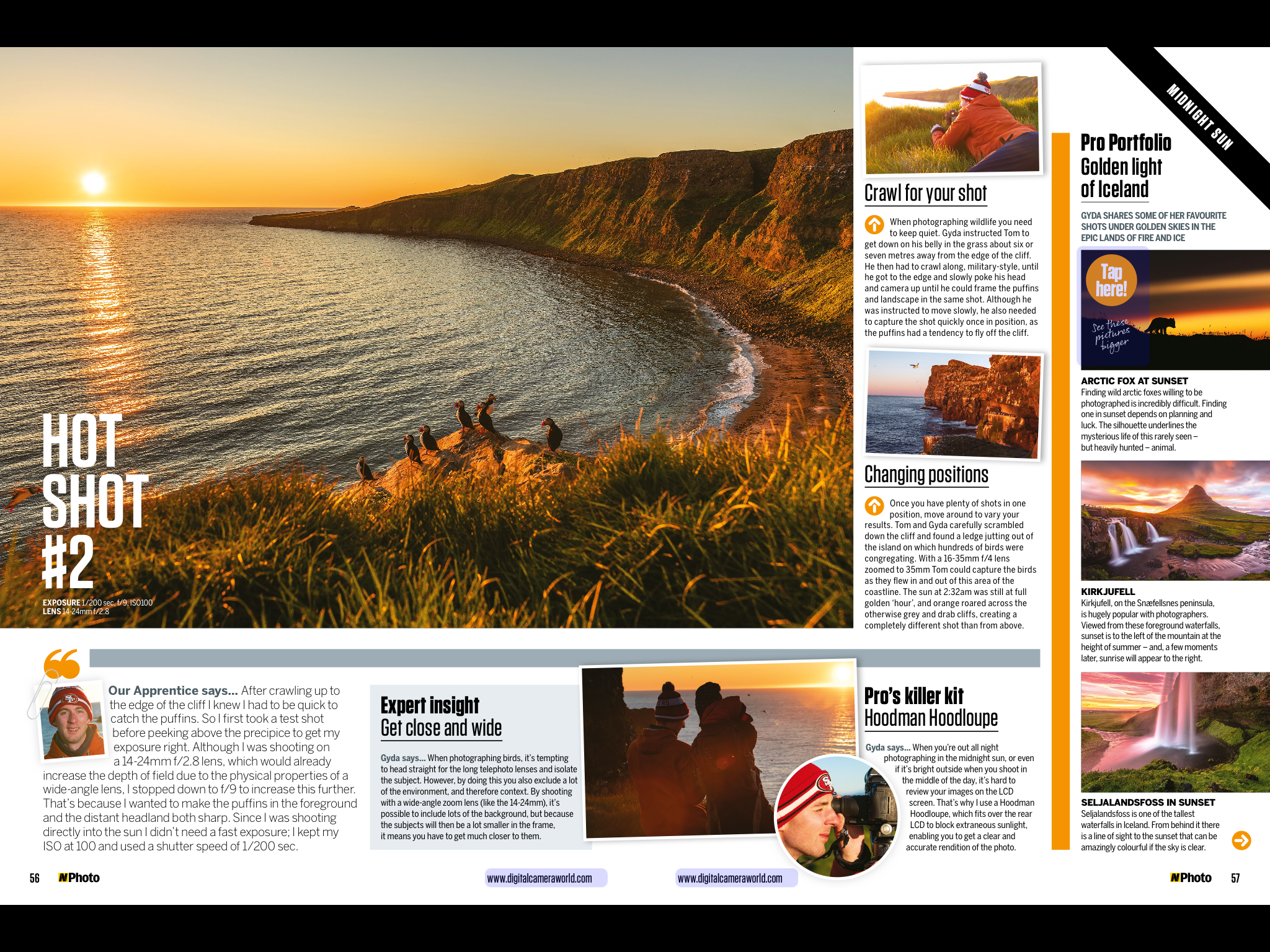 Since the theme of the feature was the midnight sun the shooting started late. The sun never touched the horizon completely and the colors were magnificent.
In short – we had great fun and a great time in the island of Grimsey.
You can buy the N-photo issue at MyFavoriteMagazines website and there is a sampler here.