Photographing the 2023 eruption at Litli-Hrutur in Iceland
Photographing and visiting the new eruption in Iceland was a fantastic experience. We embarked on a long hike to witness the mesmerizing eruption near a picturesque mountain known as Litli-Hrútur (Tiny-Ram). Nature painted the sky splendidly as the sun rose, casting an ethereal glow over the landscape. The light display was nothing short of awe-inspiring, leaving us spellbound in the presence of such raw beauty.
In this video, we let the footage do the talking for us. We did our best to capture and photograph the untamed power of the erupting volcano. From the fiery lava flows to the billowing ash clouds, every frame showcases the sheer magnitude and intensity of this natural spectacle.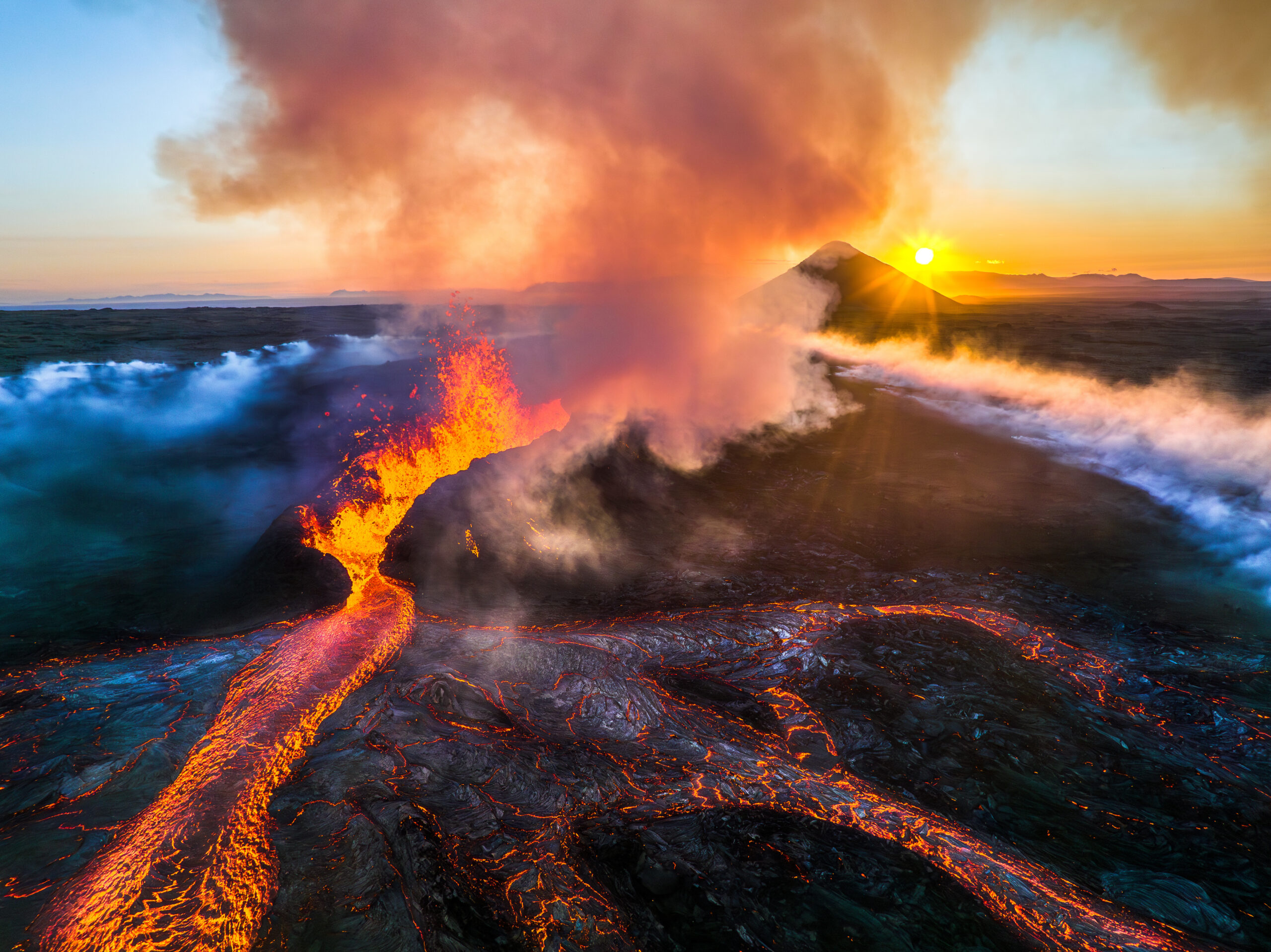 The sun rises above the mountain Keilir and somehow, the white smoke from burning moss surrounds the eruption. Below the lava fills in the gaps. The Mavic 3 drone was on the edge of burning. The LED lights under it had started to melt, but everything works and the drone is fine. The altitude was about 38 meters. Obviously too low for the safety of the drone.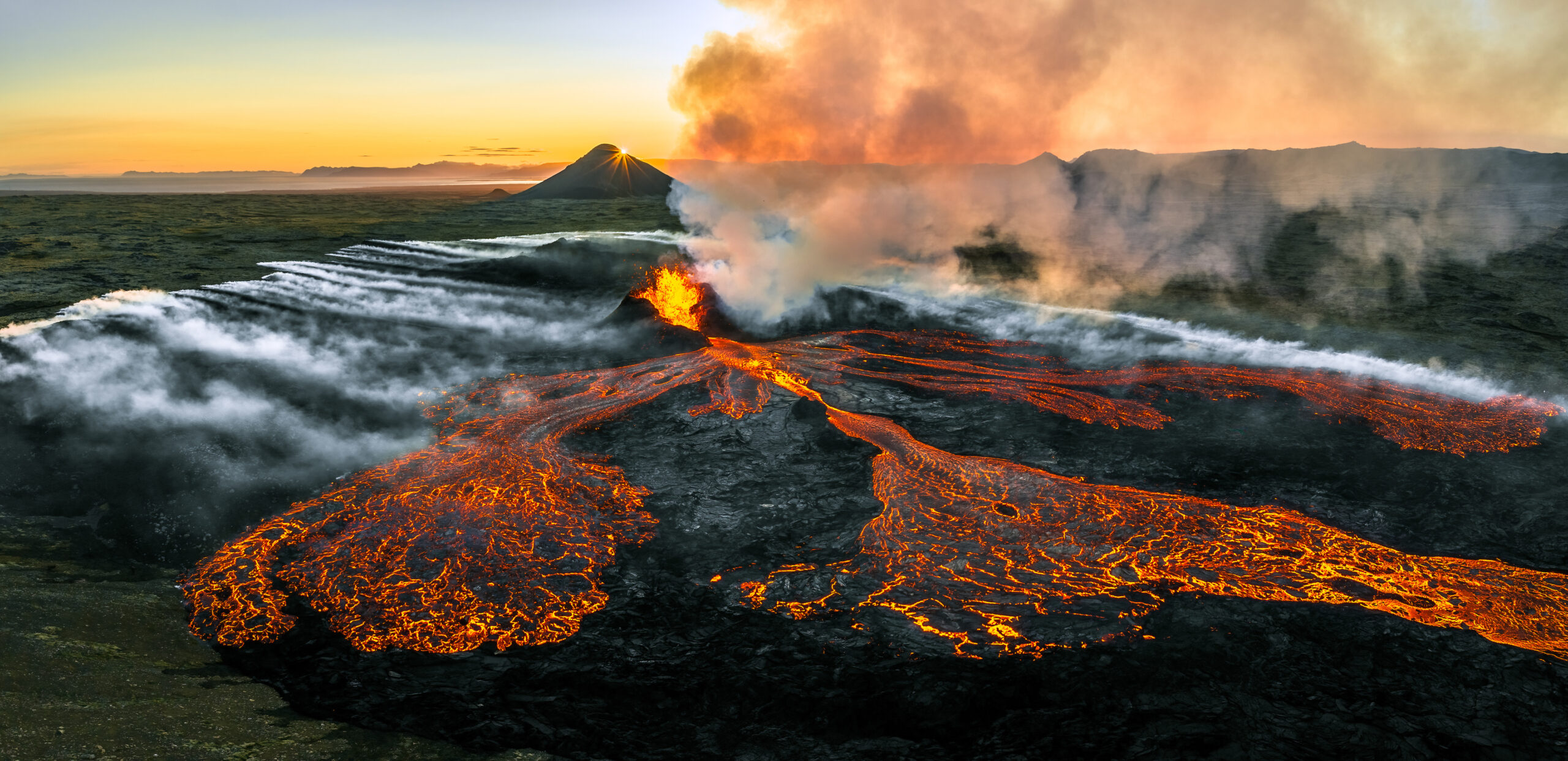 ---
Our Books About Iceland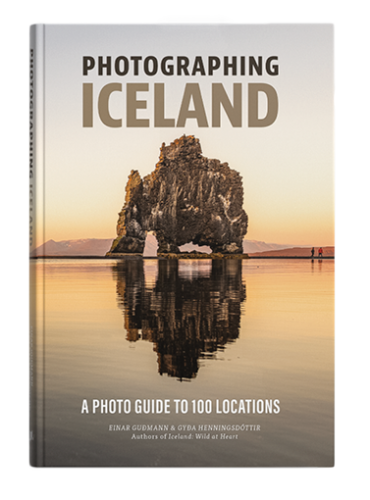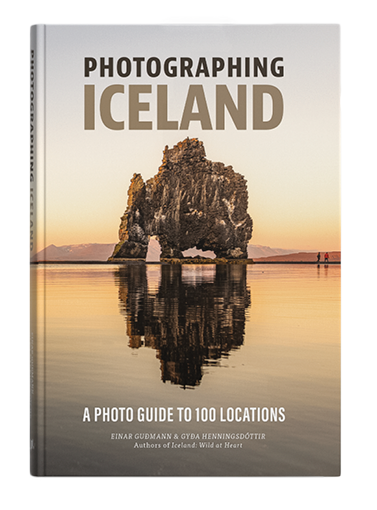 PHOTOGRAPHING ICELAND – A Photo Guide To 100 Locations
A must-have if you plan to visit Iceland. An excellent guide to Iceland and the book we wish we had read years ago when we started traveling in Iceland. The book is the result of a vast undertaking and took more than a year in the making. It is available in all bookstores in Iceland and our online store. Now also available as an e-book.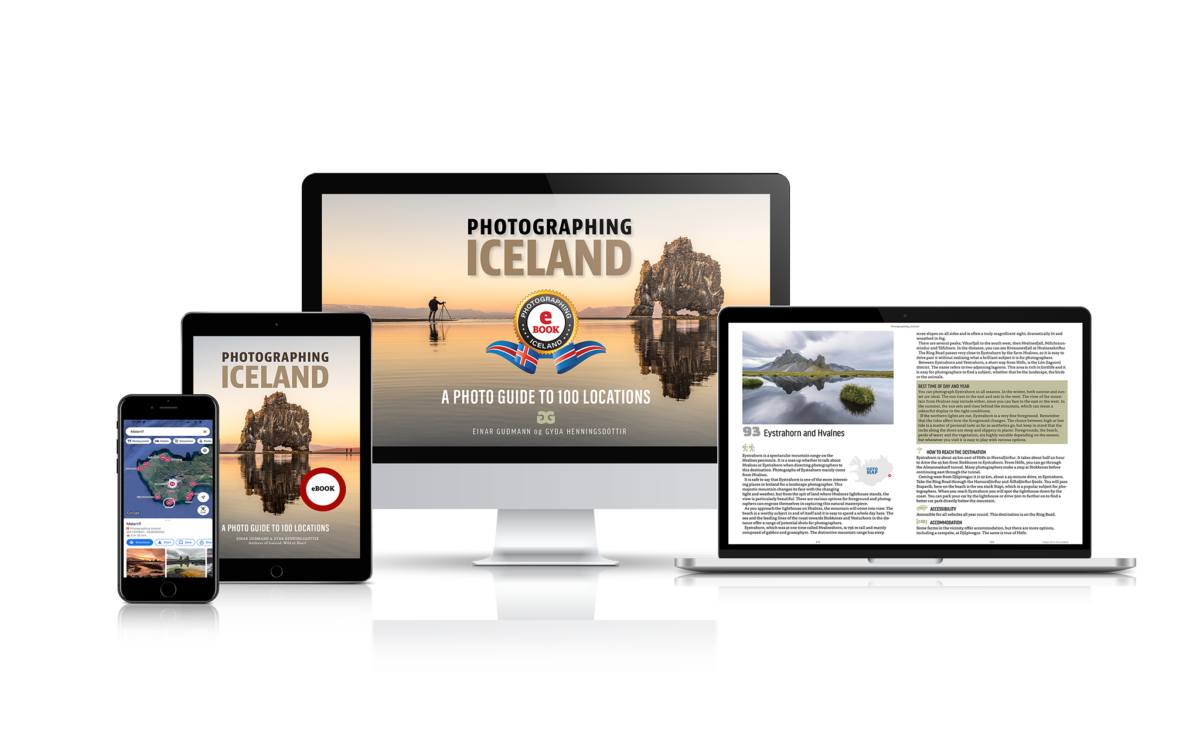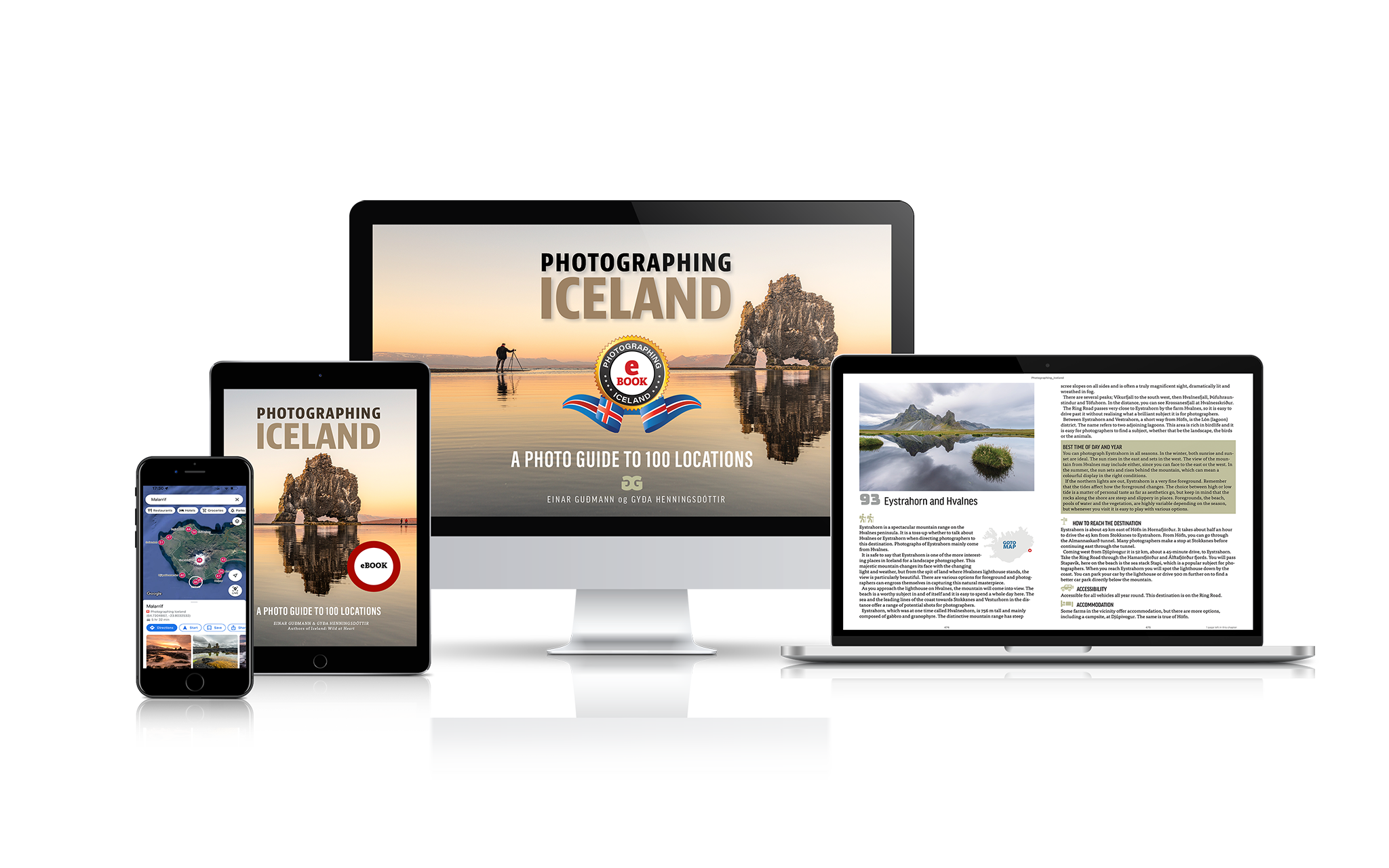 The softcover and paper version is here…
Soft cover in protecting plastic: 21 x 14,5 x 2 cm and 352 pages.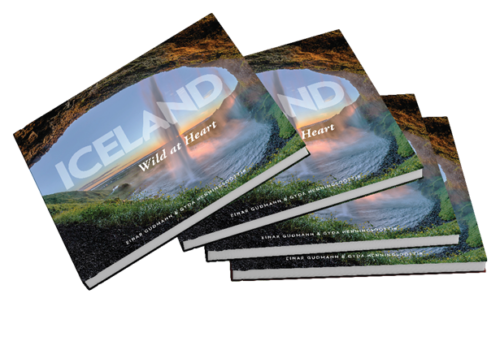 ICELAND: Wild At Heart
Our beautiful bestseller. Available in all bookstores in Iceland and our online store.
Hardcover large format: 26,5 x 22,5 x 2cm and 160 pages.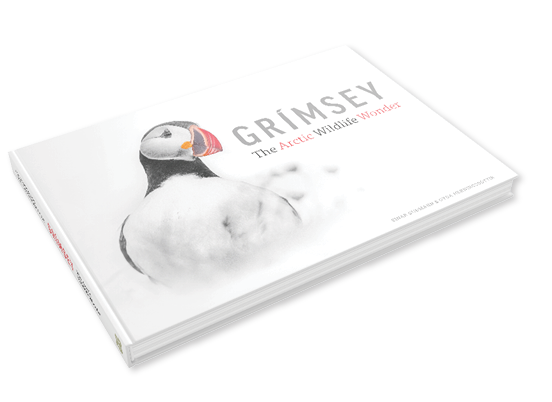 GRIMSEY – The Arctic Wildlife Wonder
Our latest book and a must-have if you plan to visit Grimsey. It is currently only available in our online store and in the Gallery in Grimsey.
Hardcover: 24,5 x 17,5 cm and 120 pages / 7000 words
It is possible to order our books in our online store with worldwide shipping: www.ggart.is.
Notice that the shipping cost is the same if you order two books.