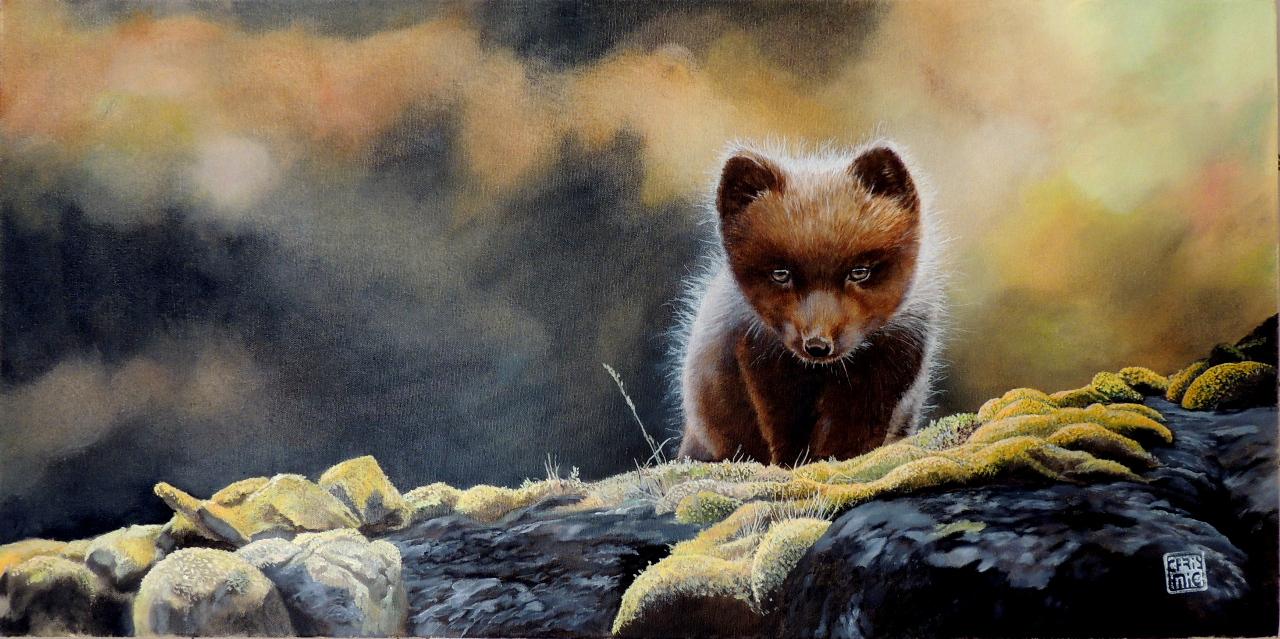 The french artist ChrisMic painted a magnificent oil painting with a photo by Einar Gudmann of a young arctic fox as a model.
This is a 80 x 40 cm painting.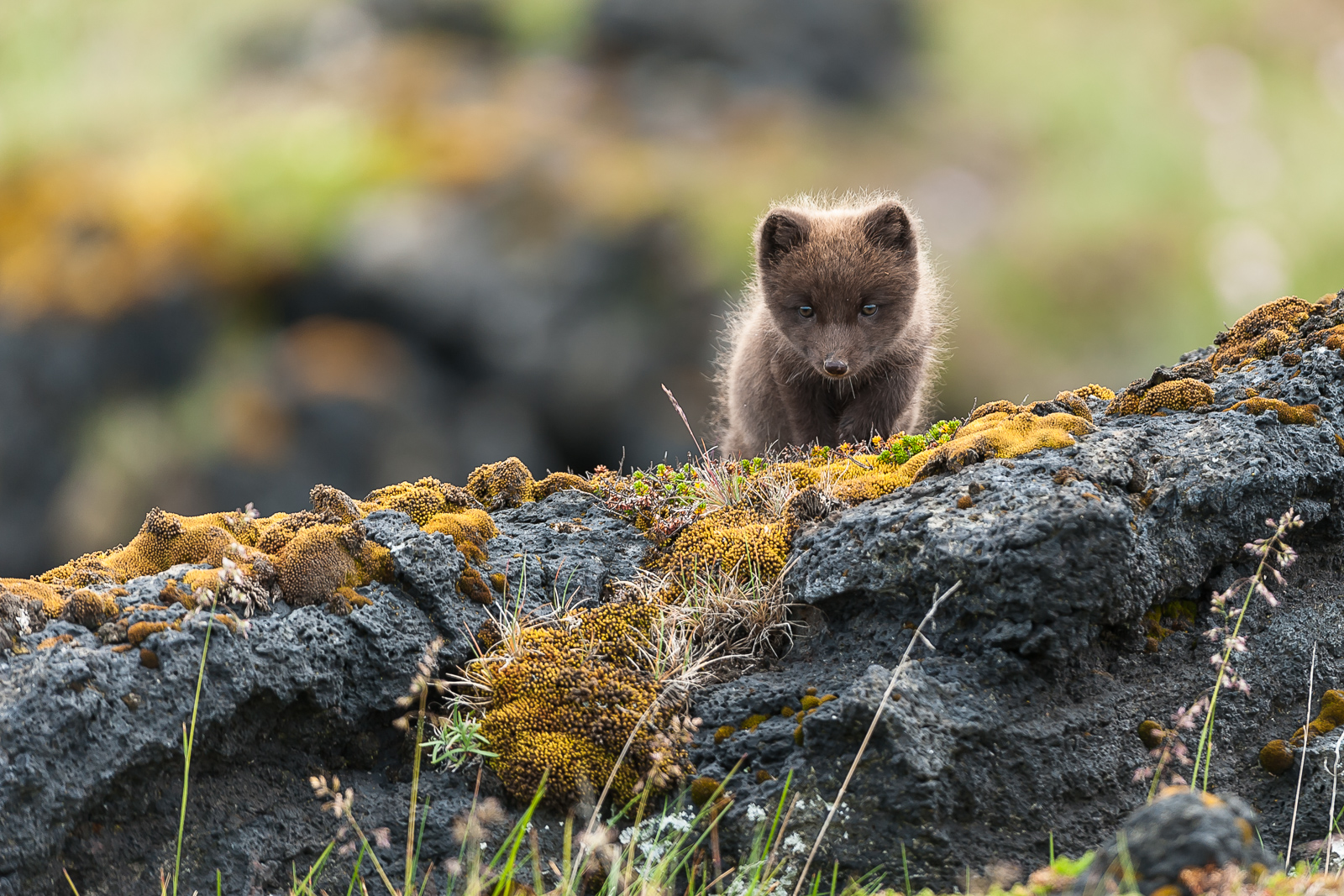 ChrisMic contacted us one year ago and today we see the amazing result. The painting has a beautiful tone and it is great to see the live scene turned into this artwork.
More of ChrisMic works can be seen at his website.