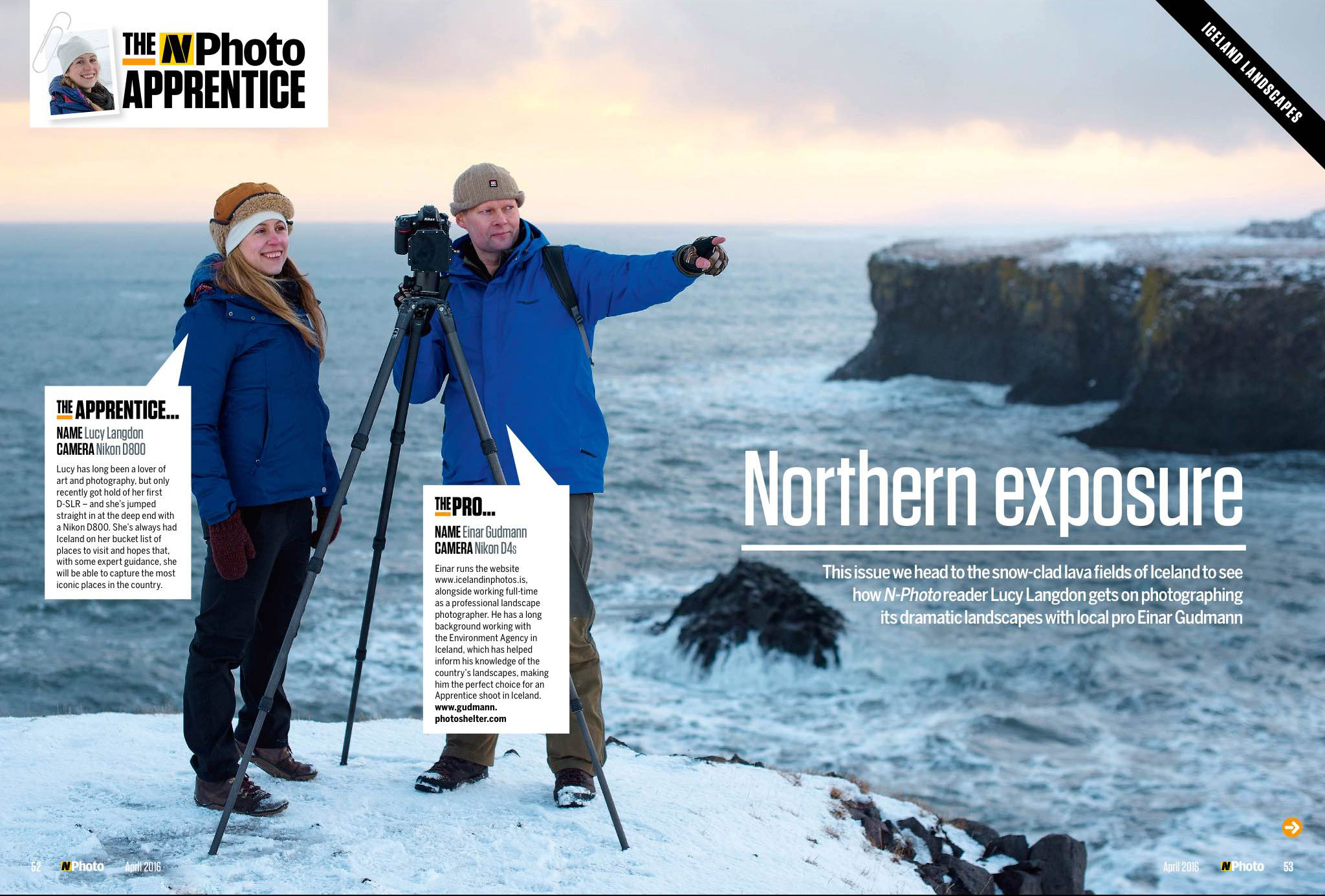 I am very pleased to see a 12 page feature in the latest issue of N-photo magazine where I am showing the apprentice Lucy Langdon how to shoot landscape scenes in Iceland. I am one of the contributors in this months issue. It´s a cover feature called Iceland Masterclass full of tips and tricks for landscape photography in the middle of the winter in Iceland. In each issue of N-photo magazine a pro teaches a apprentice skills in a certain area of photography, often very educational features. I met Jason Parnell-Brookes staff writer at N-Photo magazine and Lucy in the Snæfellsnes peninsula. Jason took all the behind-the-scenes photos and wrote the article and we spent the day photographing. It´s winter in Iceland and we got very lucky with the weather which cooperated. We also got lucky with the northern lights which was like a icing on the cake at the end of a long day. We had a long, but fun day of shooting.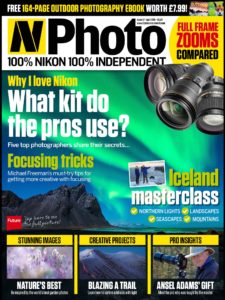 As most if not all my friends know I am a very dedicated Nikon user and the fact that N-photo is a Nikon independent magazine makes me smile. The magazine focuses on tips and tricks for beginners and pro´s and I am very pleased to be on the pro end of this 12 page apprentice cover feature. Lucy got some really good shots and hopefully you can learn something too.
You can see a sampler here.
You can also buy the N-photo issue by clicking this link.