Aldeyjarfoss is one of the most majestic waterfalls in Iceland, but rather a challenge to reach since it is in the highlands. It flows into the river Skjálfandafljót around 45 km above the waterfall Goðafoss, on the so-called Sprengisandur route. It takes about an hour to drive from Goðafoss to Aldeyjarfoss, meaning that it is not one of Iceland's most crowded tourist destinations. Nevertheless, many photographers are keen to make the journey and visit the waterfall. In a way, it is the setting that makes it special.

The details of the waterfalls surroundings offer many ways to frame the images.
Aldeyjarfoss is just 20 m tall but the narrow torrent of water spills into a circular gorge studded with columnar basalt. The shape of the gorge below the mountain creates a particularly beautiful symmetry. Down in the gorge, the river spreads out until it turns down into a ravine, which is also studded with basalt columns.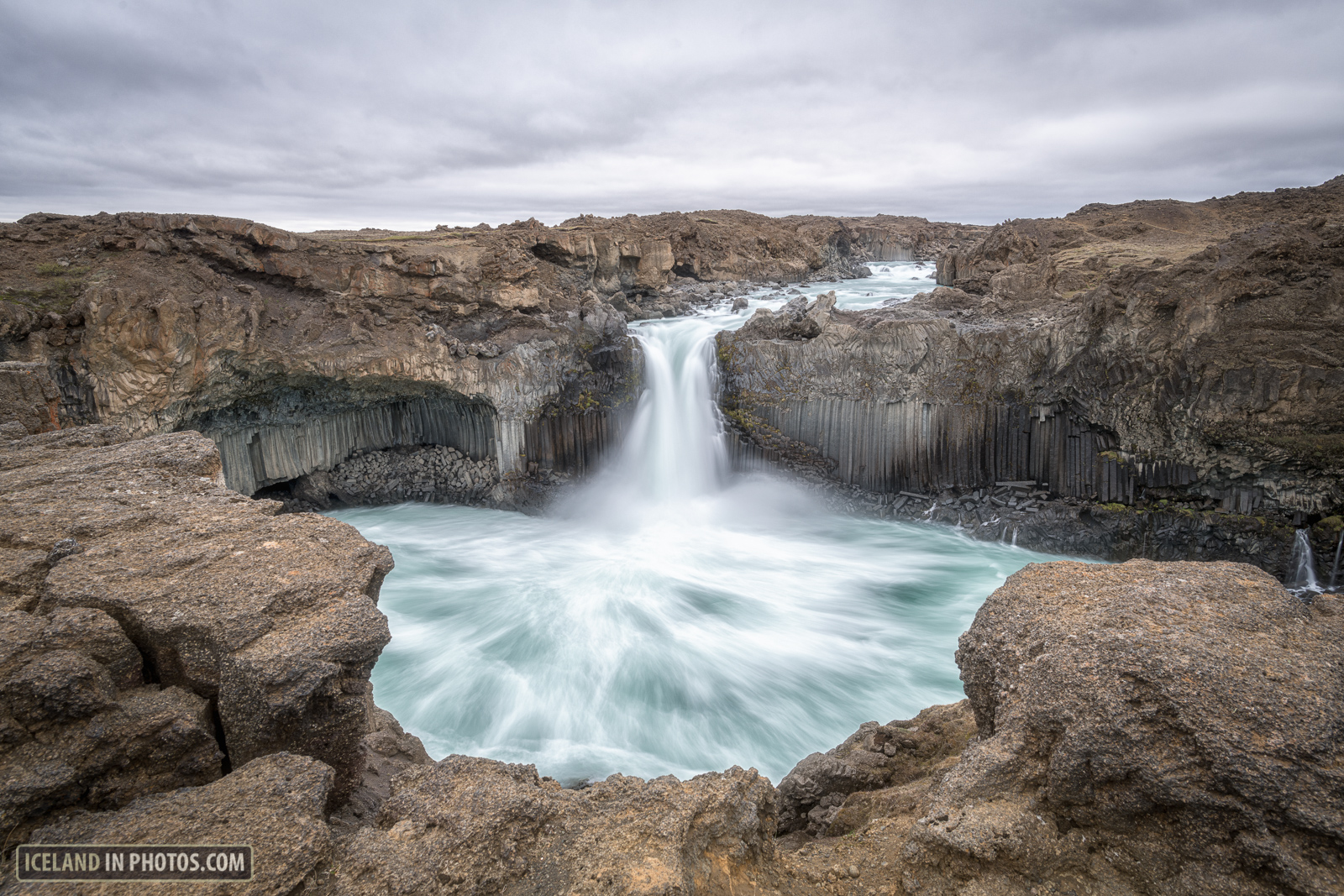 In the winter, when ice forms around the waterfall, the gorge and the basalt create an extraordinarily lovely frame.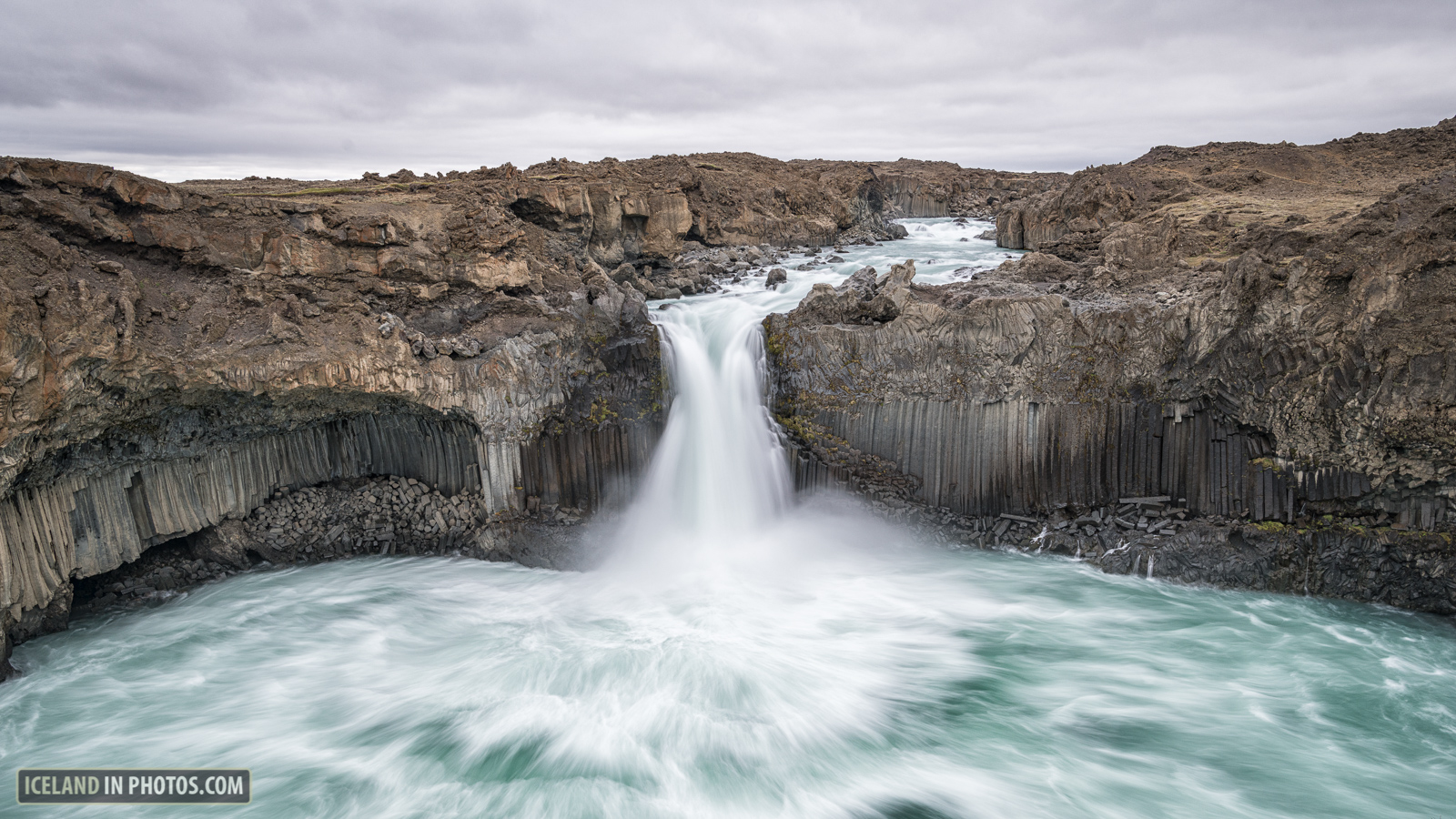 If you visit Aldeyjarfoss in the winter you must dress very warmly. The weather can change in an instant and the wind can whip up loose snow so that it fills the air with little warning. If you walk to Aldeyjarfoss in snowy conditions, crampons are absolutely essential and you must take great care near the waterfall.

You can walk along the side of the waterfall and in the summer, it is even possible to descend into the gorge. Such an adventure, however, is only for the sure-footed and should absolutely not be attempted in the winter, when even a small patch of ice is genuinely life-threatening.
(Click for larger images)
Our galleries can be found at www.gudmann.is and www.gyda.is