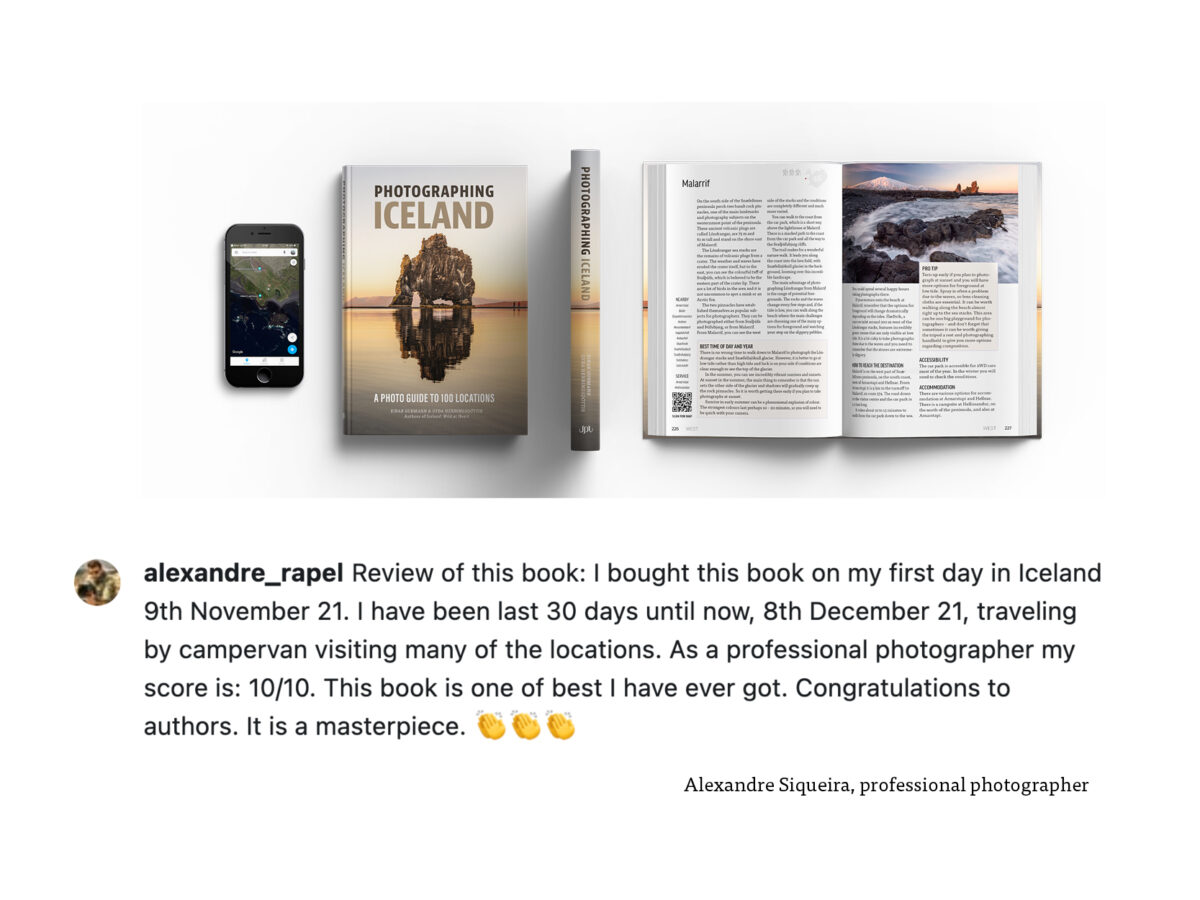 It is really making us proud when we hear that traveling photographers have used our book when photographing Iceland. Alexandre Siqueira a professional photographer visited Iceland in November 2021. He traveled the country for 30 days. On the first day, he bought our book: Photographing Iceland – A Photo Guide to 100 Locations.
After arriving home Alexandre contacted us and in short, there is not much more one can ask for in a book review or comment. His comment makes us proud. This is a book we really wished we had when we started traveling in Iceland with photography in mind.
The book is available in bookstores in Iceland and we also send it worldwide at a low shipping cost from our online store.
We are working on an eBook version. It will be available in the next few weeks. If you are interested in the eBook version it is a good idea to subscribe to our newsletter and we will send you a line when it is ready.