Finally Photographing Iceland – A Photo Guide to 100 Locations is also available as an eBook. We have been working hard to make it as practical as possible for those on the road. It has taken time to design the eBook so it will look great on all screen sizes.
The eBook is a reflowable EPUB, meaning it offers the flexibility and portability real eBooks offer. Text and images change size depending on the display. The user can also change text size, type, and background color.
Using the eBOOK with Google Maps is very useful. You can visit the map and see other nearby locations also covered in the book.
Visit our online store at GGart.is for a demo.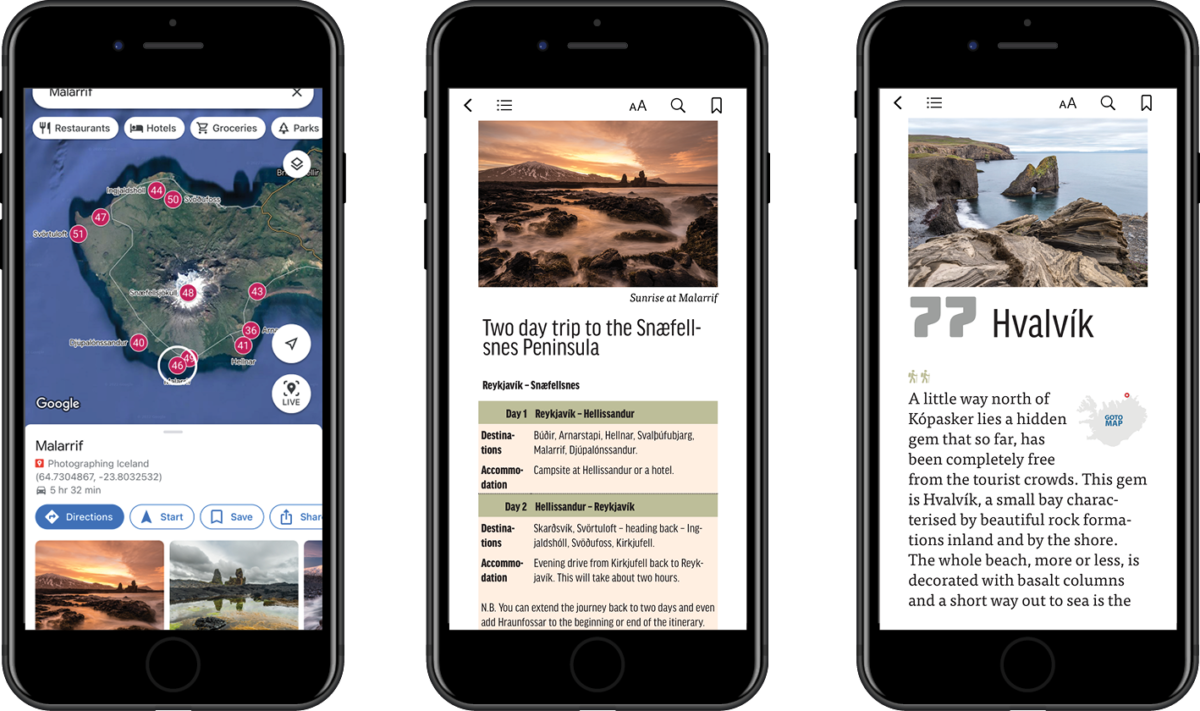 ————–
THE PHOTOGRAPHERS MUST-HAVE BOOK WHEN GOING TO ICELAND
Photographing Iceland is the perfect travel companion for anyone visiting Iceland with a camera. The result of a vast undertaking, this book provides comprehensive coverage of 100 locations – all the classic ones and a surprising number of lesser-known gems. The authors are locals and photographers who share their experiences from years of photographing Iceland.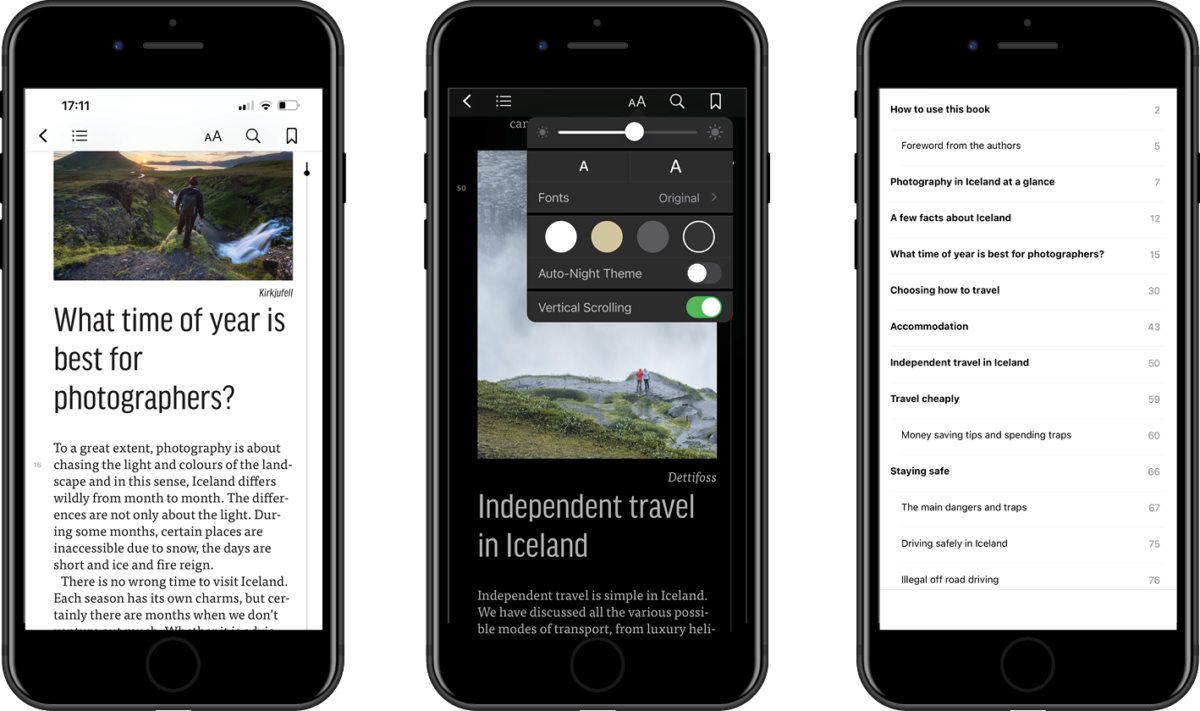 —————
If you are planning a trip to Iceland this is a great guide to Iceland. Our goal was to make it as practical as possible. We are locals and this is the book we wish we had when we were just starting to travel in Iceland specifically with wildlife photography and landscape photography in mind.

100 LOCATIONS

• ONLINE MAPS FOR YOUR PHONE
• PRO PHOTOGRAPHY TIPS
• TIME-SAVING INFO
• MAIN DANGERS AND TRAPS
• MONEY SAVING TIPS
• SUGGESTED PHOTOGRAPHY TIPS