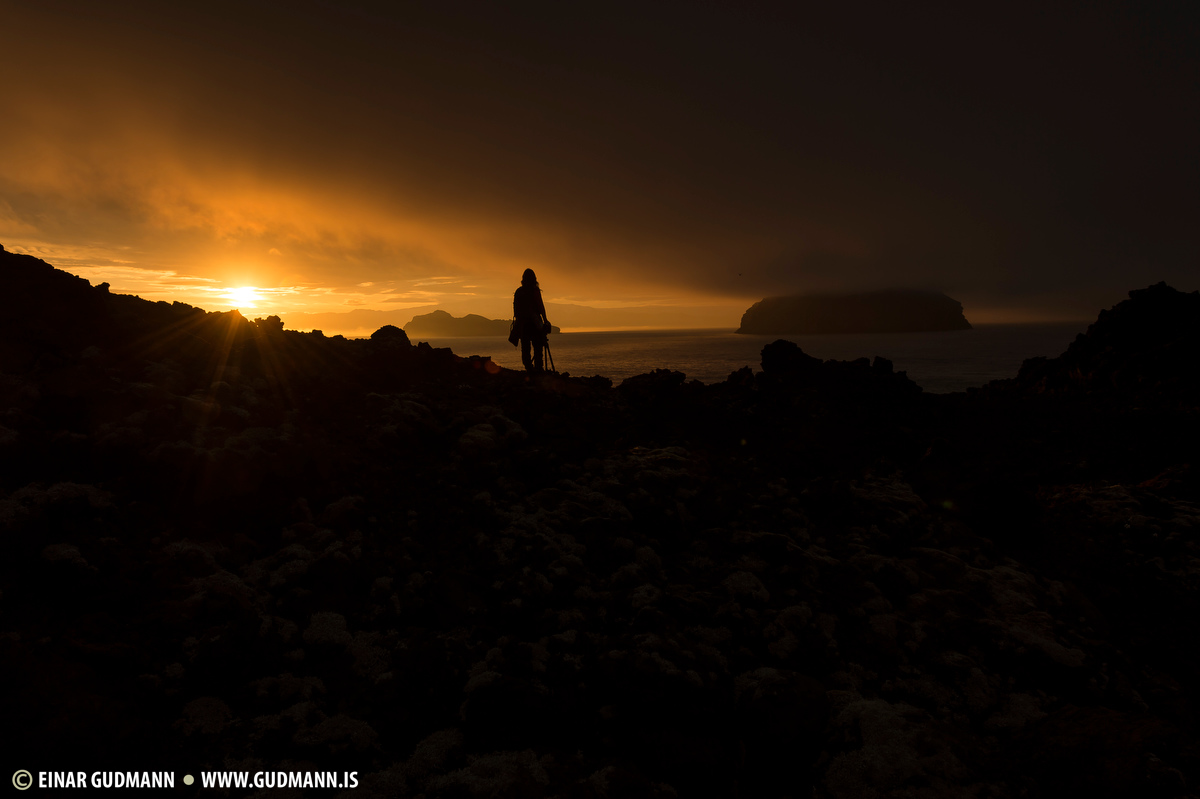 In all the landscape photography frenzy going on in Iceland it seems like Vestmannaeyjar (Westman islands) have not gotten much attention. I spent four days there early in July. Arriving there with the ferry from Landeyjahöfn which took about 40 minutes I noticed much fewer tourists than in the south of Iceland. Coming from the packed Seljalandsfoss area It seems like most tourists keep driving east and skipped going to Vestmannaeyjar.
The challenge for me was to find landscape scenes with no buildings or houses. For reasons I am not fully aware of I don´t like houses in landscape photos. In my mind the point with landscape photography is capturing the unspoiled nature. Houses, building, pavements, platforms with railings remove that unspoiled feeling. This is the danger that threatens the most visited tourist locations in Iceland. They will be destroyed with signs of human existence.
I woke up at 2:50 for the sunrise in the east part of Vestmannaeyjar. Looking out the window of our mobile home everything was white and foggy. Good excuse to go back to sleep. Fog tends to be lingering. Waking up again at 3:10 it was the same. Everything white and uninteresting. Knowing that sunrise was at 3:30 I was disappointed. Yet again I woke up at 3:30 and imagined that I was beginning to see some brightness through the fog. Still nothing to photograph but still I went out of bed. While I was getting dressed Gyda shouted "Something is happening!". I looked outside and a tiny orange glow was starting to get through the fog.
I grabbed my gear and ran outside. The day before we had scouted the location looking for good frames as a preparation. All the great ideas of great frames suddenly did not look so great. Everything looked different and the great frame ideas from the day before did not seem so great in my still sleepy mind. Running from spot to spot where nothing seemed to look good I knew I had to put down the tripod somewhere if I was not going to miss the light. Adrenaline had taken over since everything was happening so fast.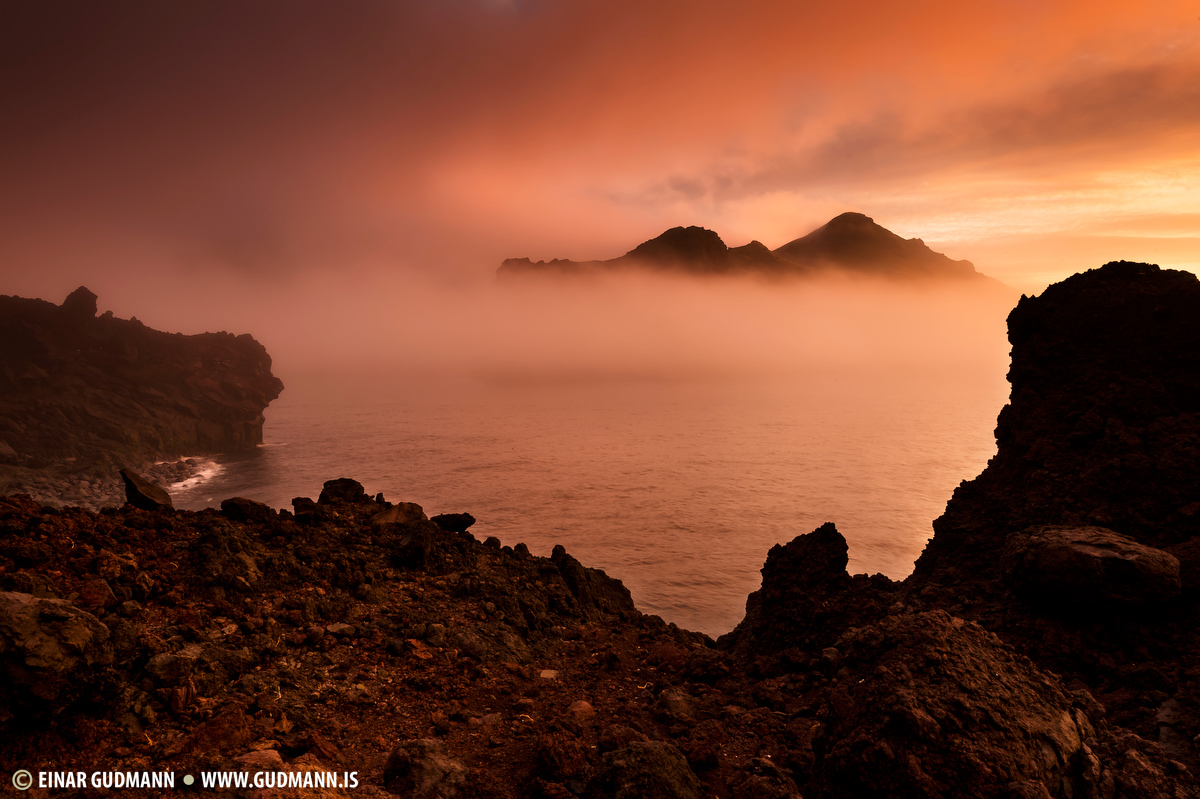 The fog started to dissolve quickly and the islands appeared. The above photos is the first frame taken at 3:44.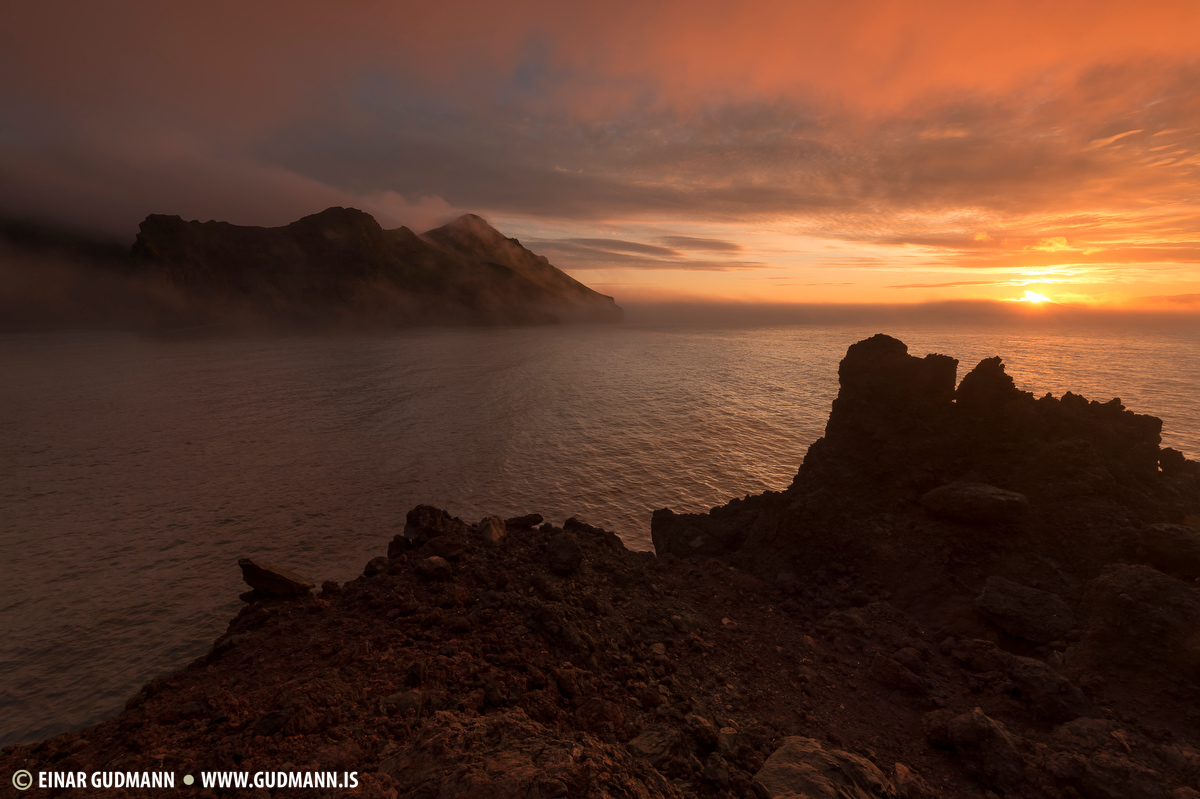 The second frame is taken two minutes later at 3:46. The fog is clearing the mountains.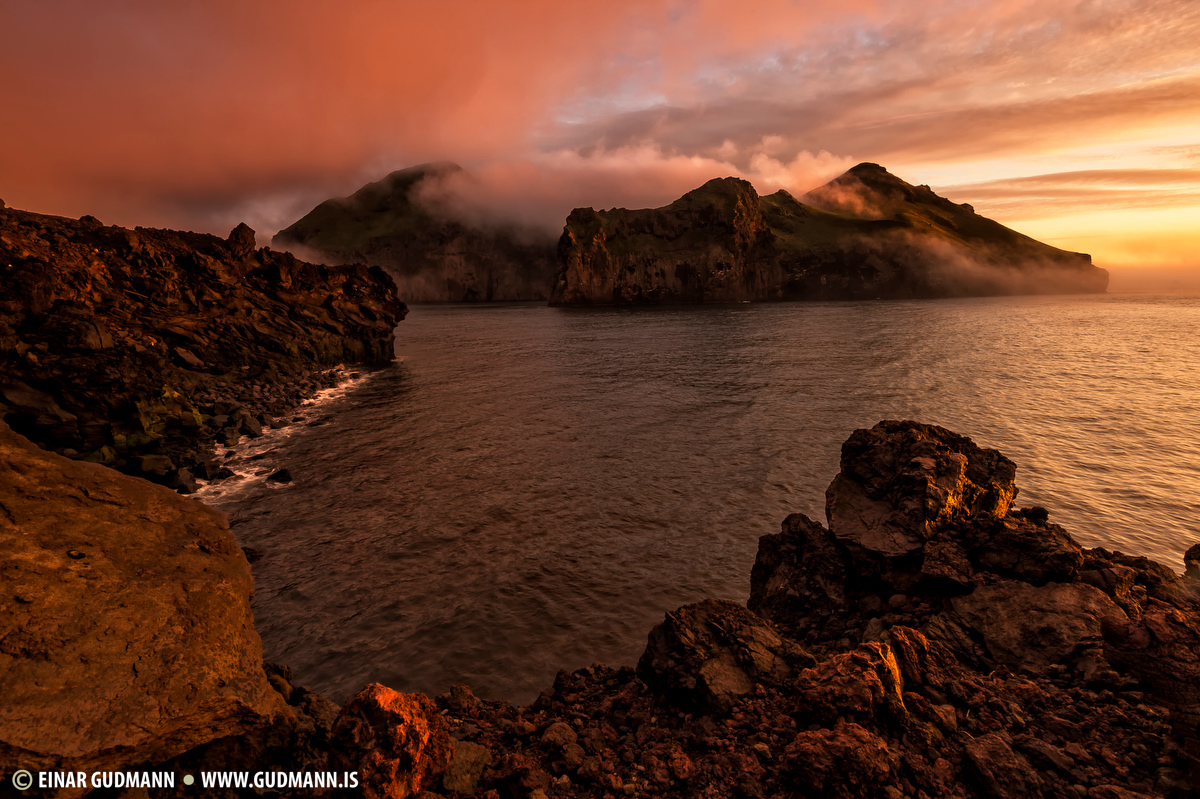 The third frame is taken one minute later at 3:47. The fog is gone.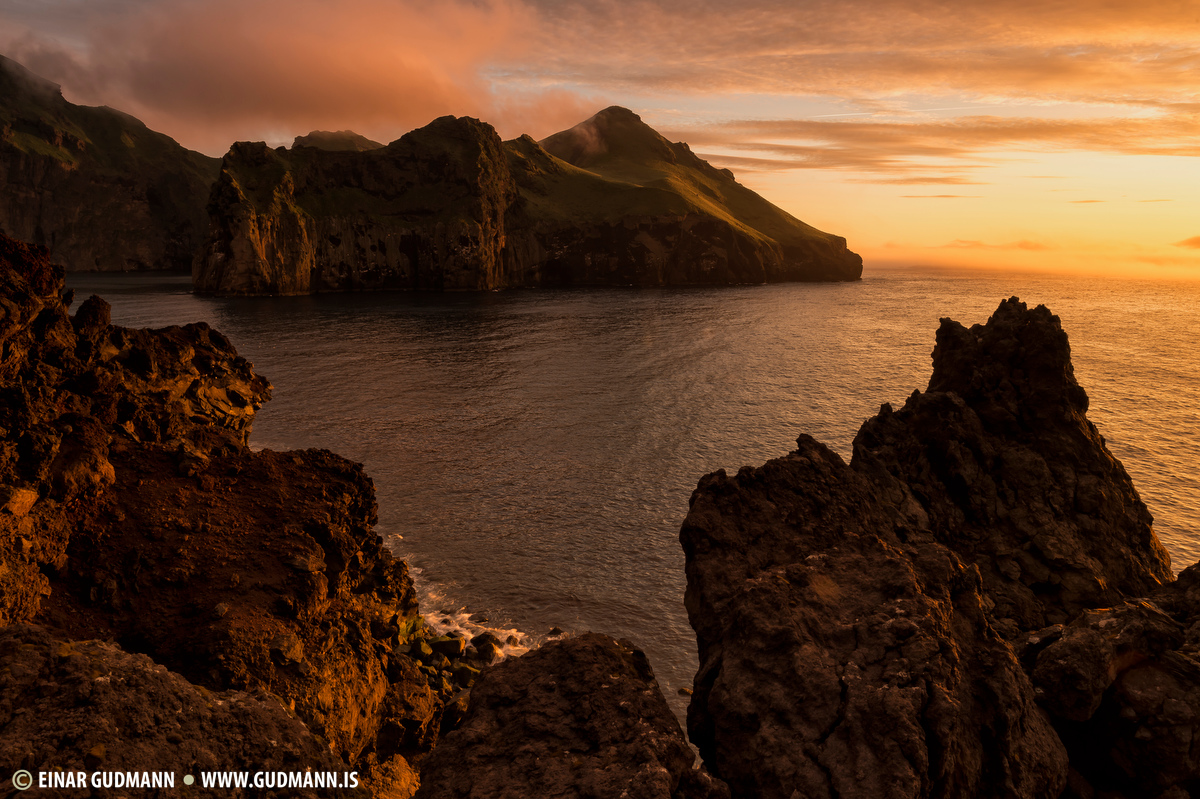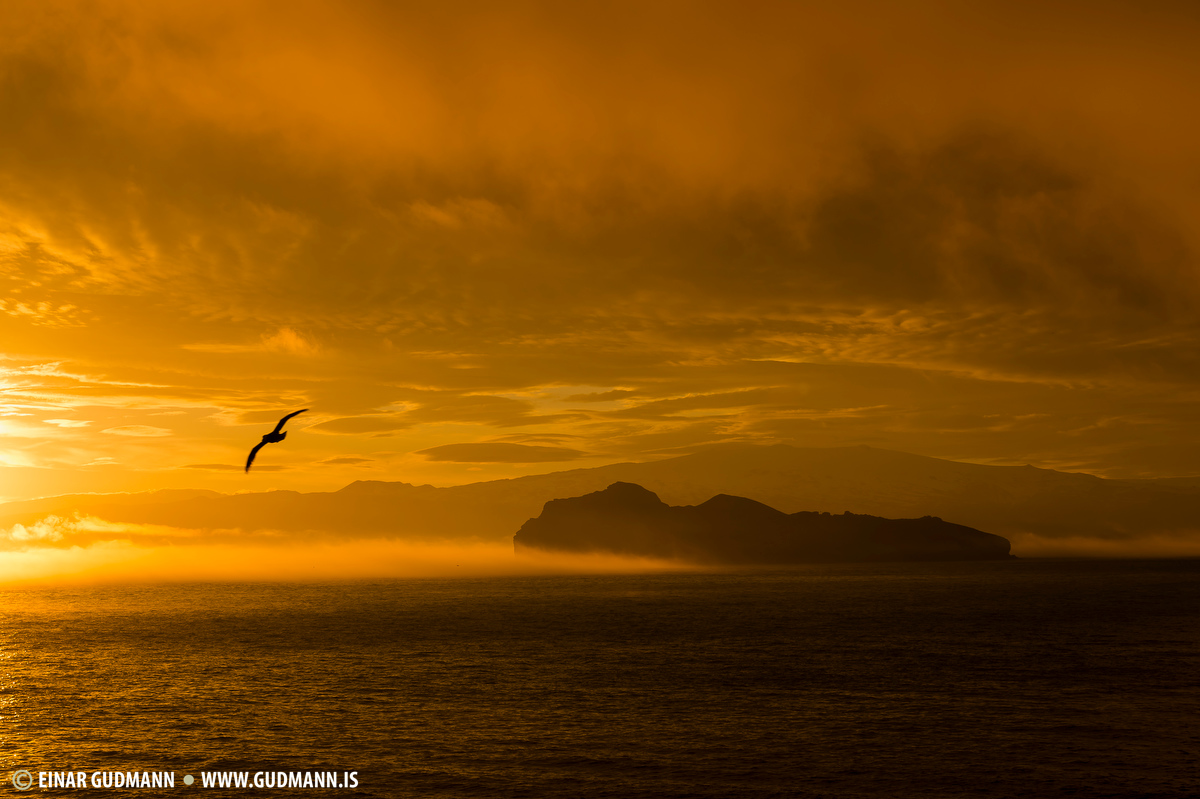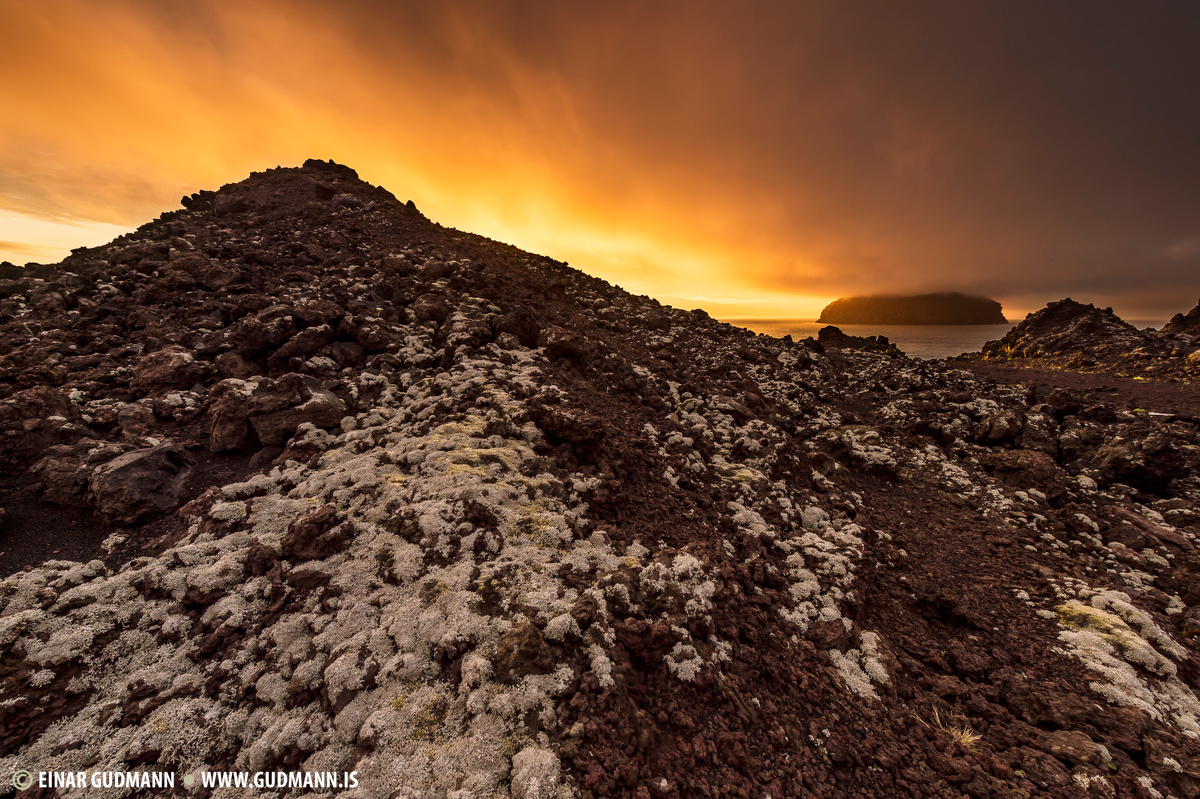 Overall it was possible to take photos for 25 minutes. After that nothing was comparable to the golden light of the sunrise. A bit disappointed with the lack of preparation I was still satisfied with the results. This was a great introduction to Vestmannaeyjar. I will definitely go back to have fun photographing.
The lesson of the day was preparation, preparation, preparation. Next time the fog is not going to take me by surprise.