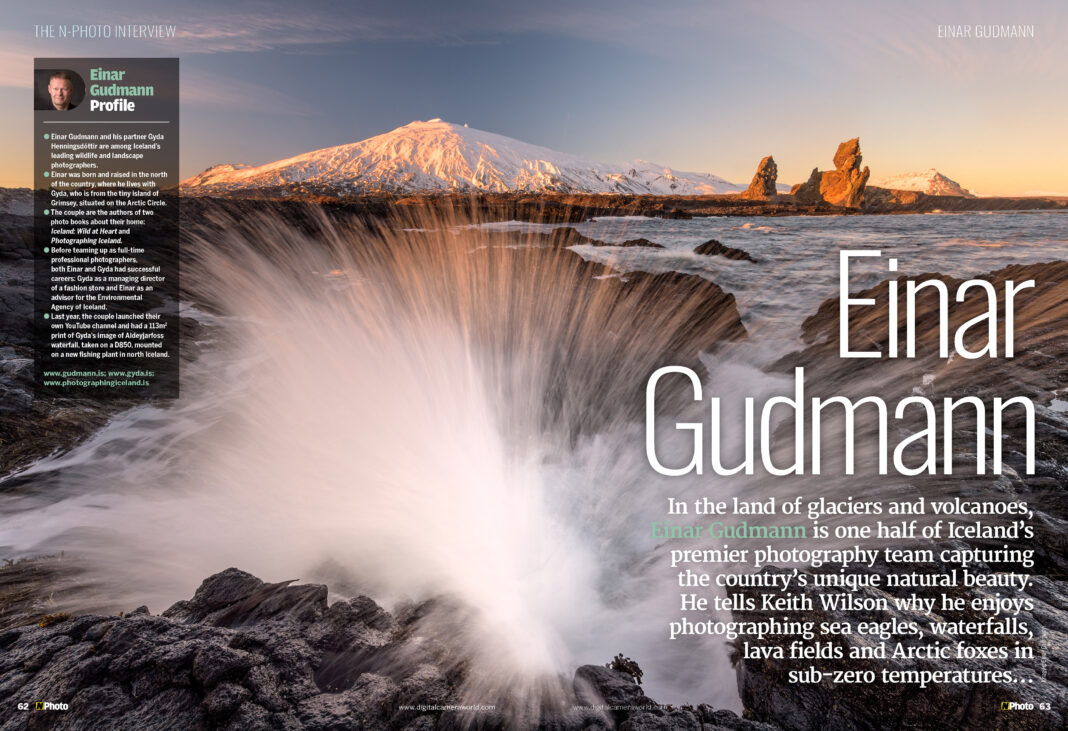 It is an honor to be interviewed by Keith Wilson, a legend, writer and journalist in the field of photography. In the past he has interviewed some of the biggest names of the photography industry. The latest issue of N-Photo features a interview about our photography.
The interview featuring the photography of Einar Gudmann and Gyda Henningsdottir is taken via Skype covering some of our adventures in the past and how we work as a couple in photography.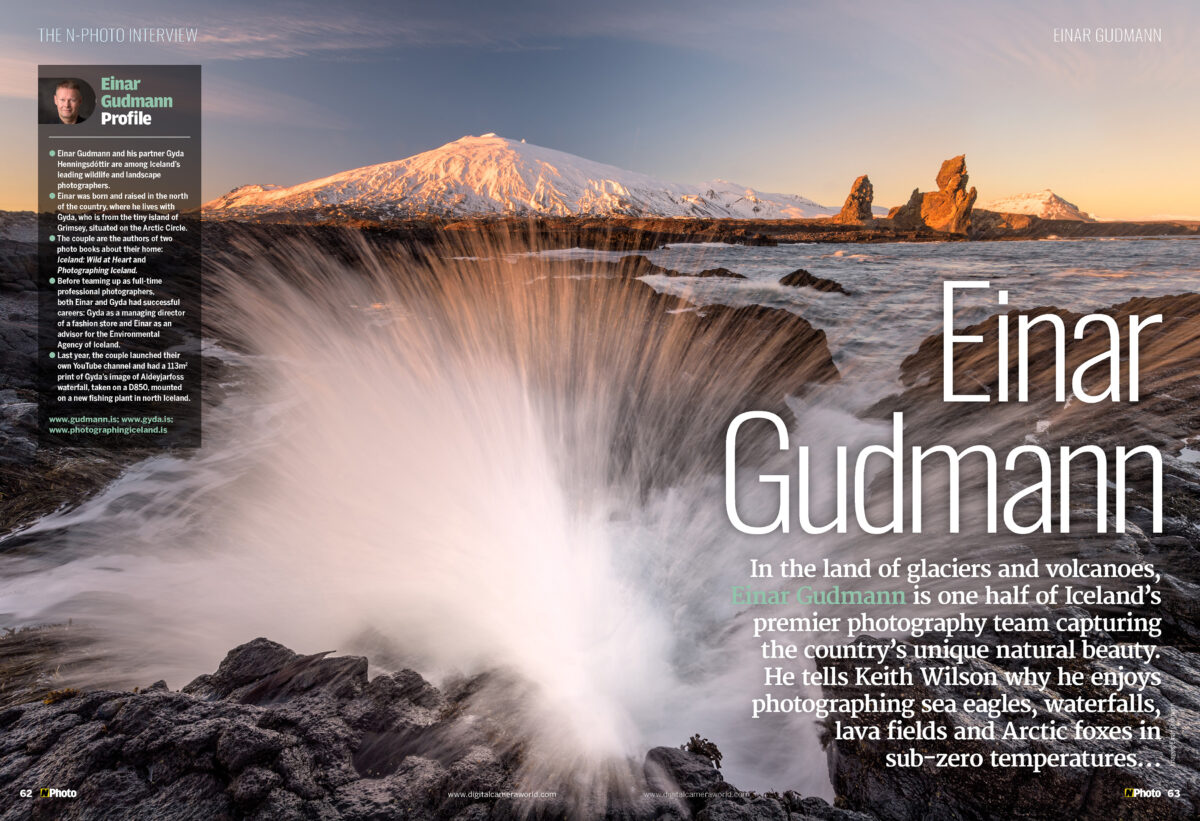 One photo can change a lot of things… there would be no tourists in Iceland if it wasn't for photography

Einar Gudmann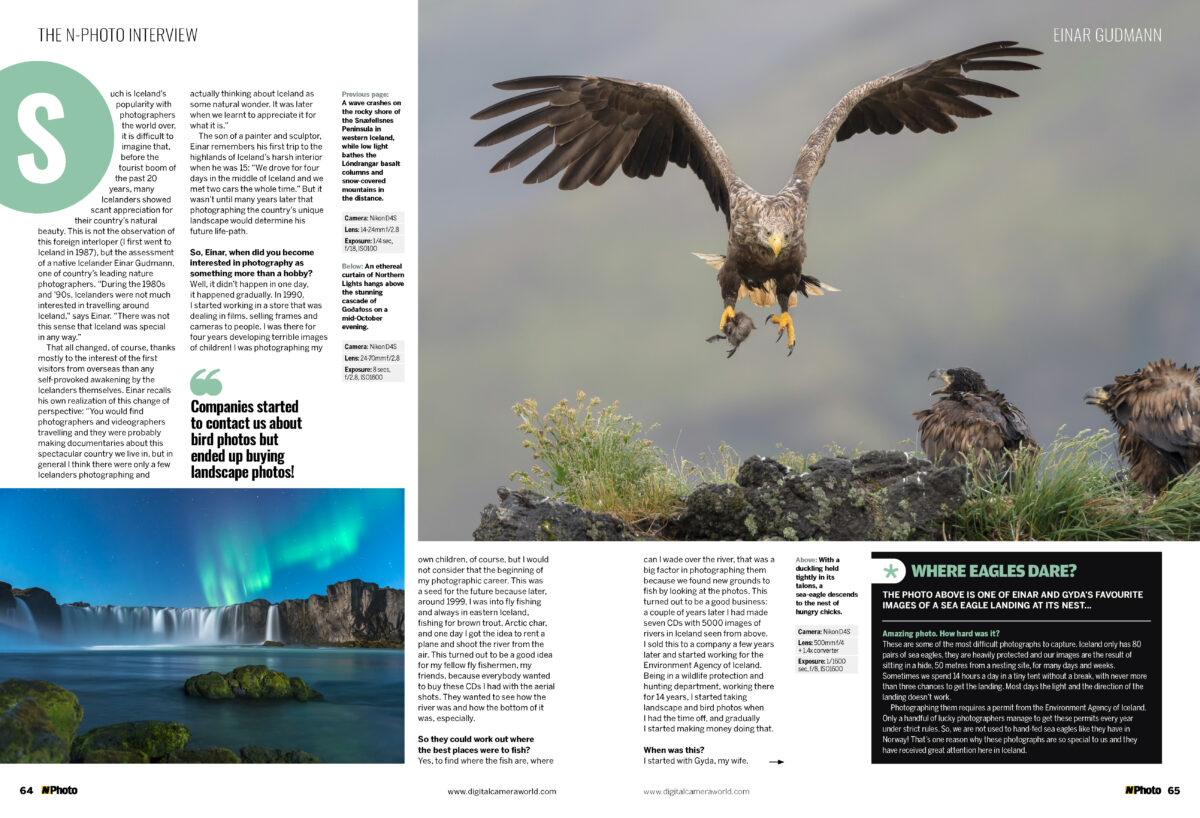 Companies started to contact us about bird photos but ended up buying landscape photos!

Einar Gudmann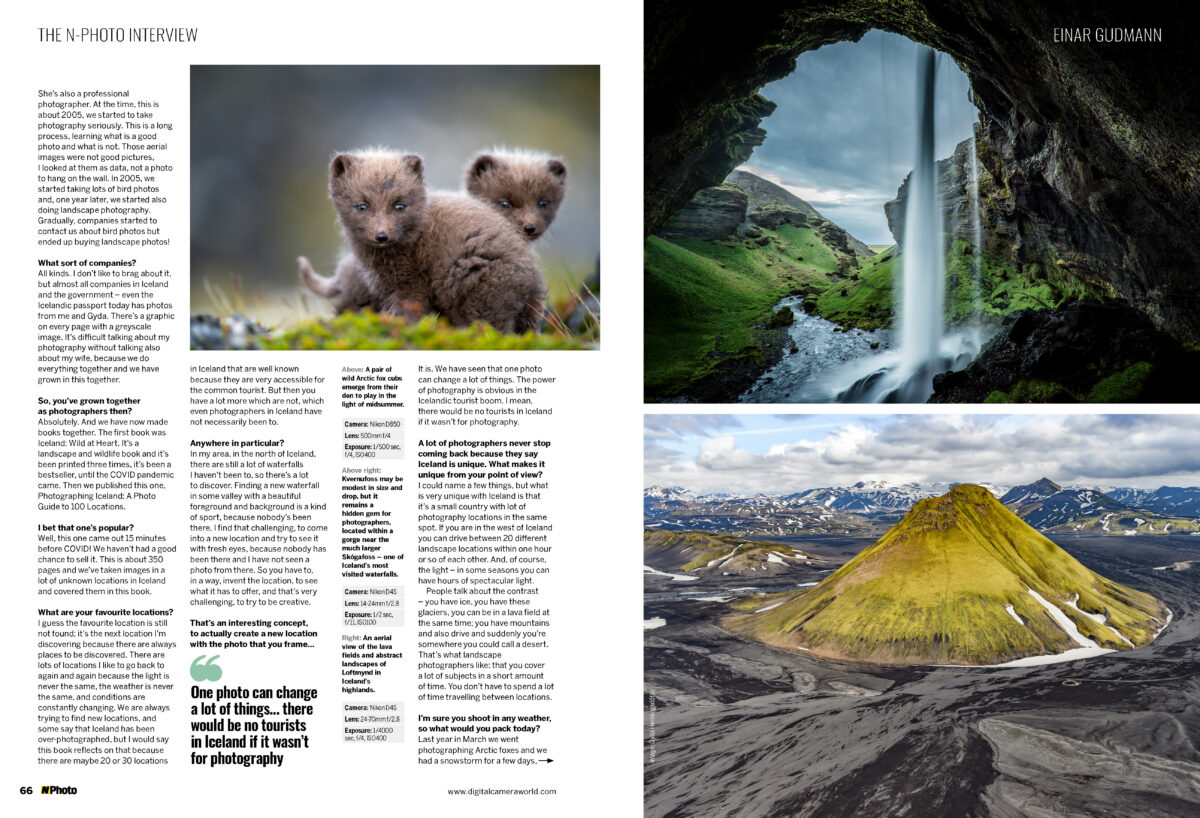 we try to give each other space to be creative in our own ways. She's very creative and I believe GYDA is one of the best photographers out there, and she's always open to exploring new methods and techniques.

Einar Gudmann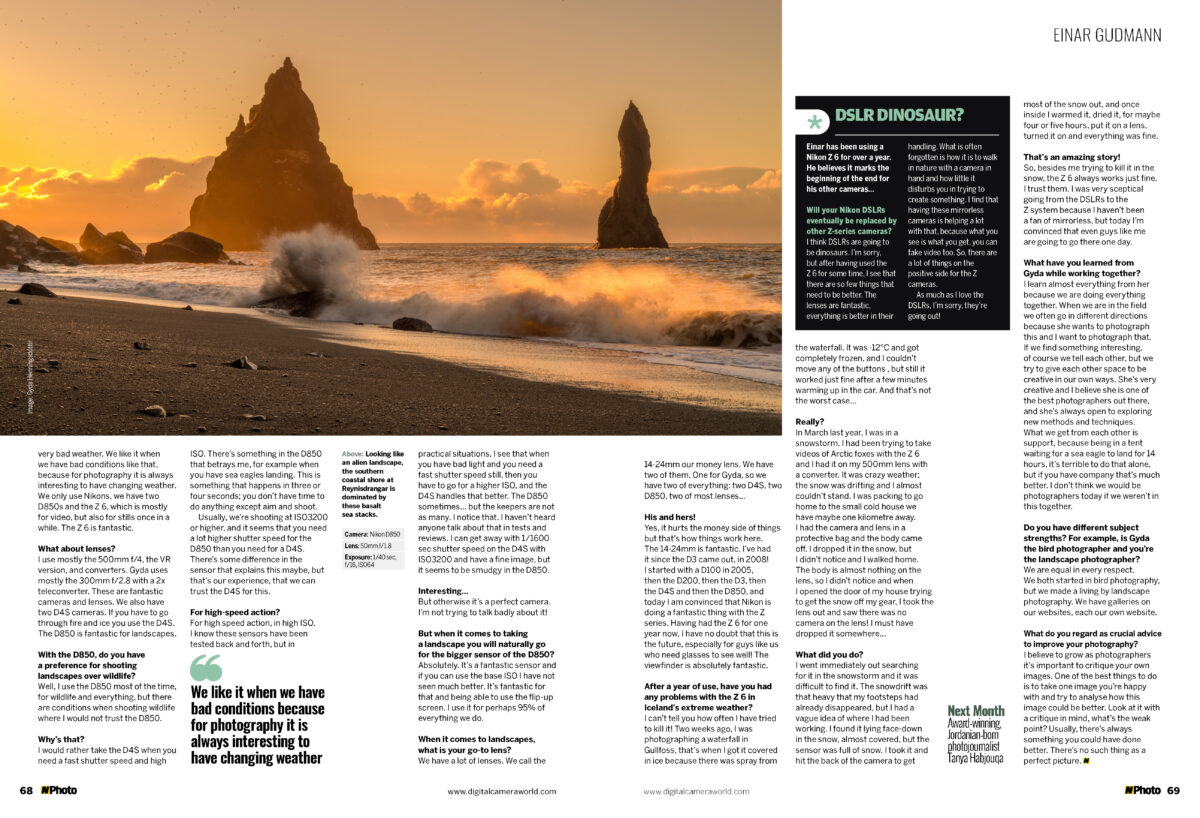 WE LIKE IT WHEN WE HAVE BAD CONDITIONS BECAUSE FOR PHOTOGRAPHY IT IS ALWAYS INTERESTING TO HAVE CHANGING WEATHER.

Einar Gudmann
---
Our Books About Iceland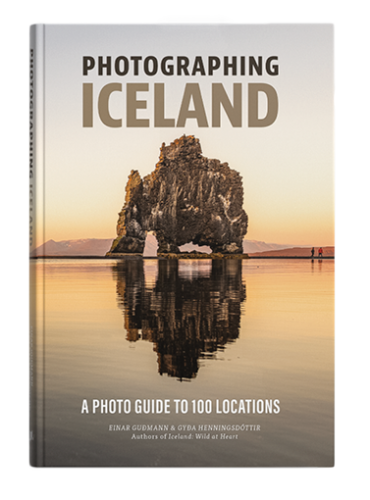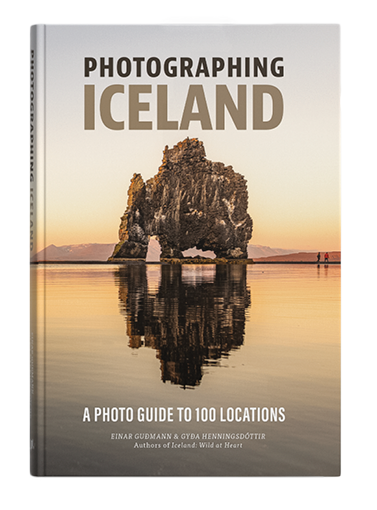 PHOTOGRAPHING ICELAND – A Photo Guide To 100 Locations
A must-have if you plan to visit Iceland. An excellent guide to Iceland and the book we wish we had read years ago when we started traveling in Iceland. The book is the result of a vast undertaking and took more than a year in the making. It is available in all bookstores in Iceland and our online store. Now also available as an e-book.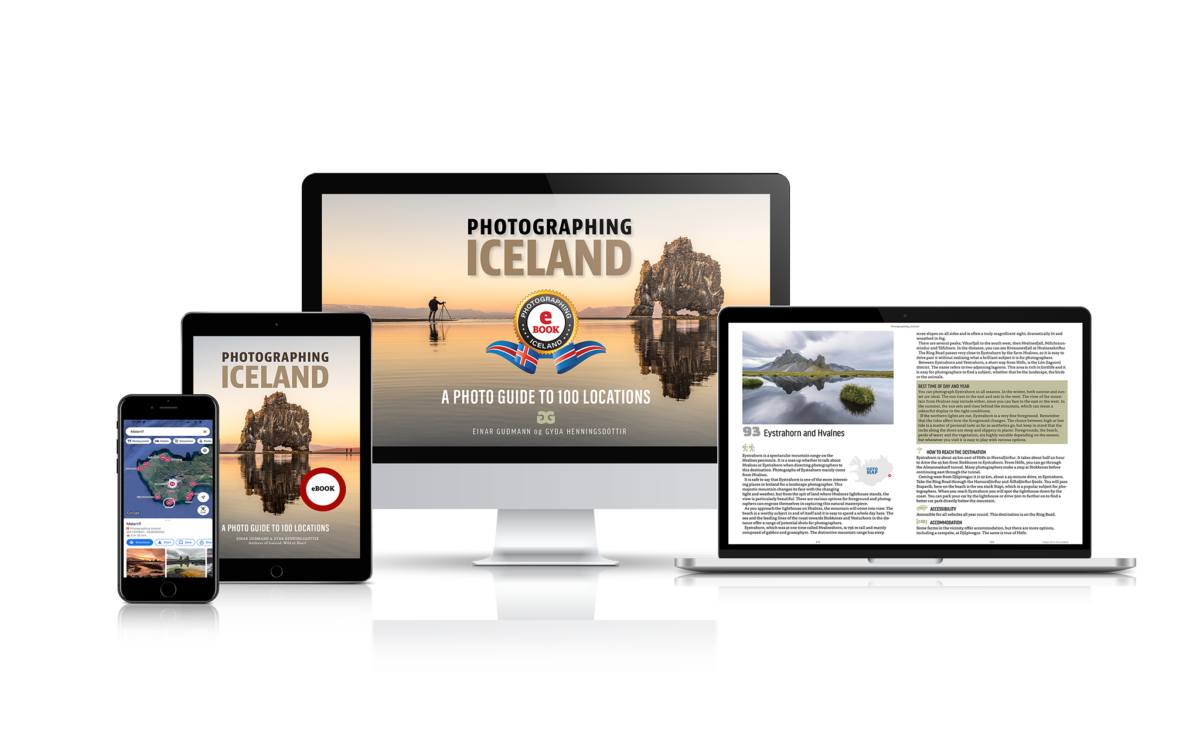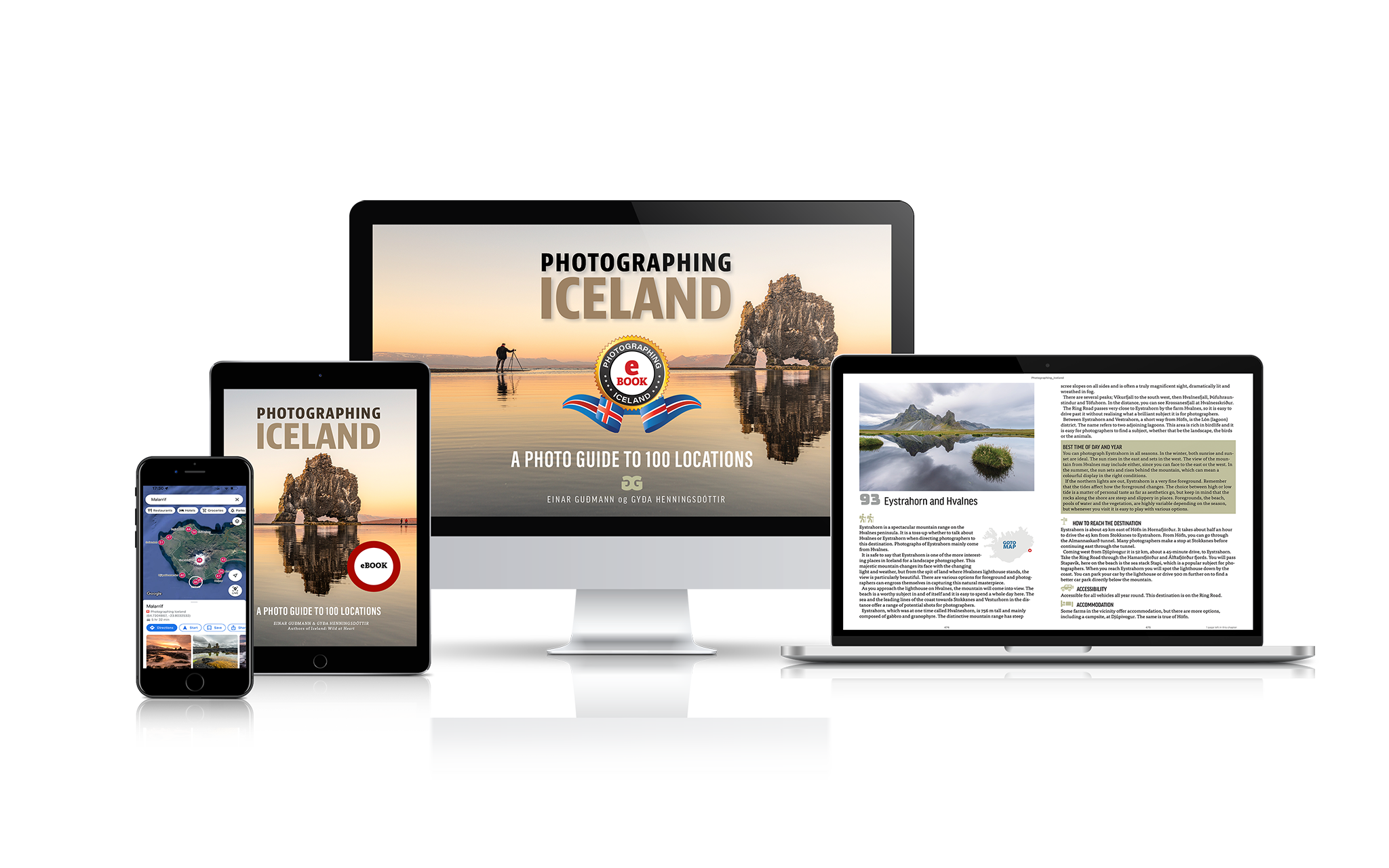 The softcover and paper version is here…
Soft cover in protecting plastic: 21 x 14,5 x 2 cm and 352 pages.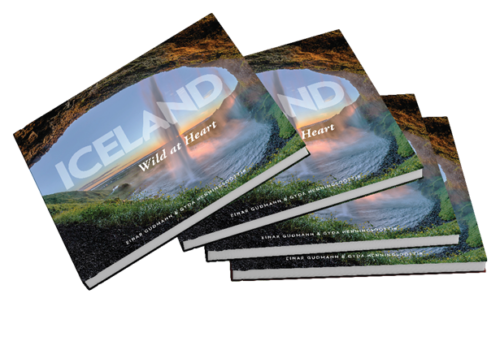 ICELAND: Wild At Heart
Our beautiful bestseller. Available in all bookstores in Iceland and our online store.
Hardcover large format: 26,5 x 22,5 x 2cm and 160 pages.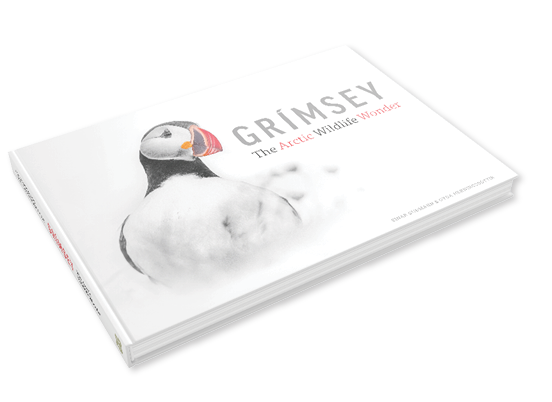 GRIMSEY – The Arctic Wildlife Wonder
Our latest book and a must-have if you plan to visit Grimsey. It is currently only available in our online store and in the Gallery in Grimsey.
Hardcover: 24,5 x 17,5 cm and 120 pages / 7000 words
It is possible to order our books in our online store with worldwide shipping: www.ggart.is.
Notice that the shipping cost is the same if you order two books.