In this video we are photographing gannets and landscape at Raudinupur in Melrakkasletta in north-Iceland. Going from Núpskatla, the farm to the Raudinupur cape takes around 40 minutes of walking. This time we brought the drone. I had been watching another photographer two days ago flying a drone above the gannets, and the gannets did not seem to mind as long as the drone kept it´s distance. This time we used a ND4 filter on the Phantom 3 Pro lens. The gannets are white and I think it gave a more balanced and smooth picture.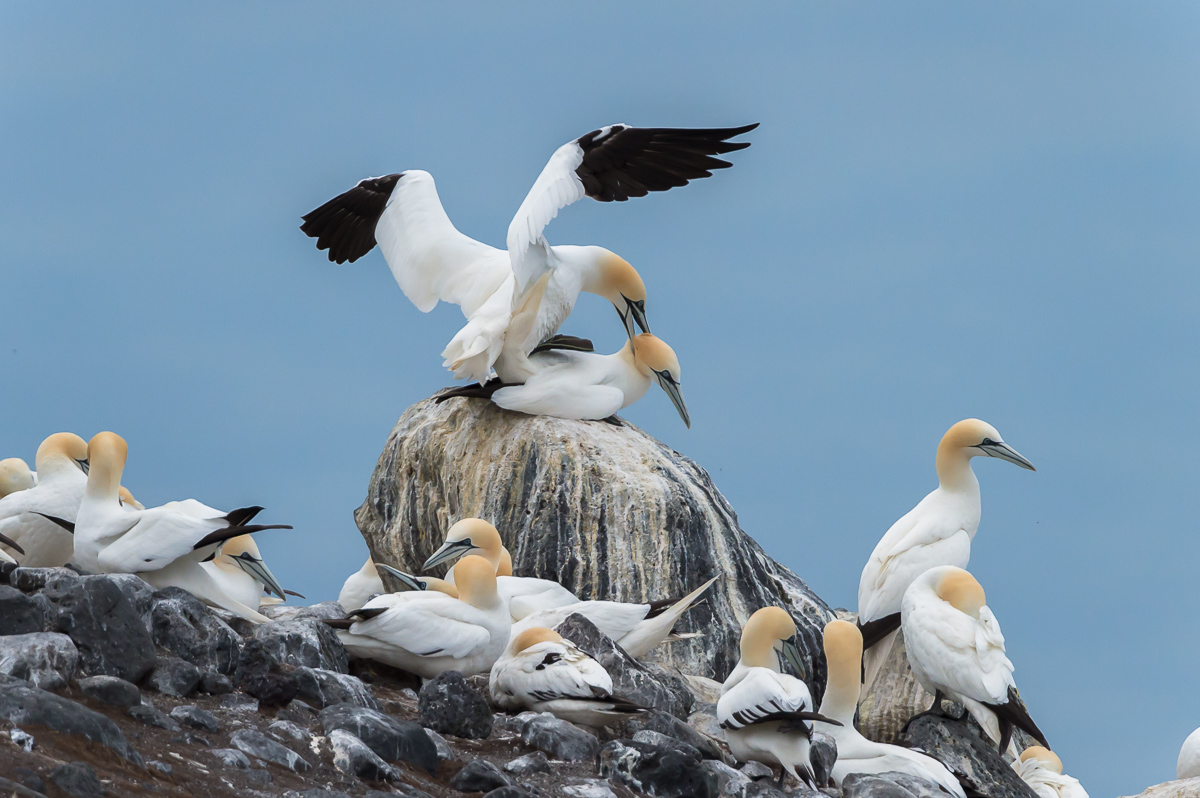 This is a great time for the gannets and it´s wonderful to watch their mating rituals, the slow elegant moves. As with many bird species the males have to proove them selves to the females to get accepted. Many times we watched the males arrive with grass or twigs as a gift to the female who accepted by taking it and seconds later the male was on her back.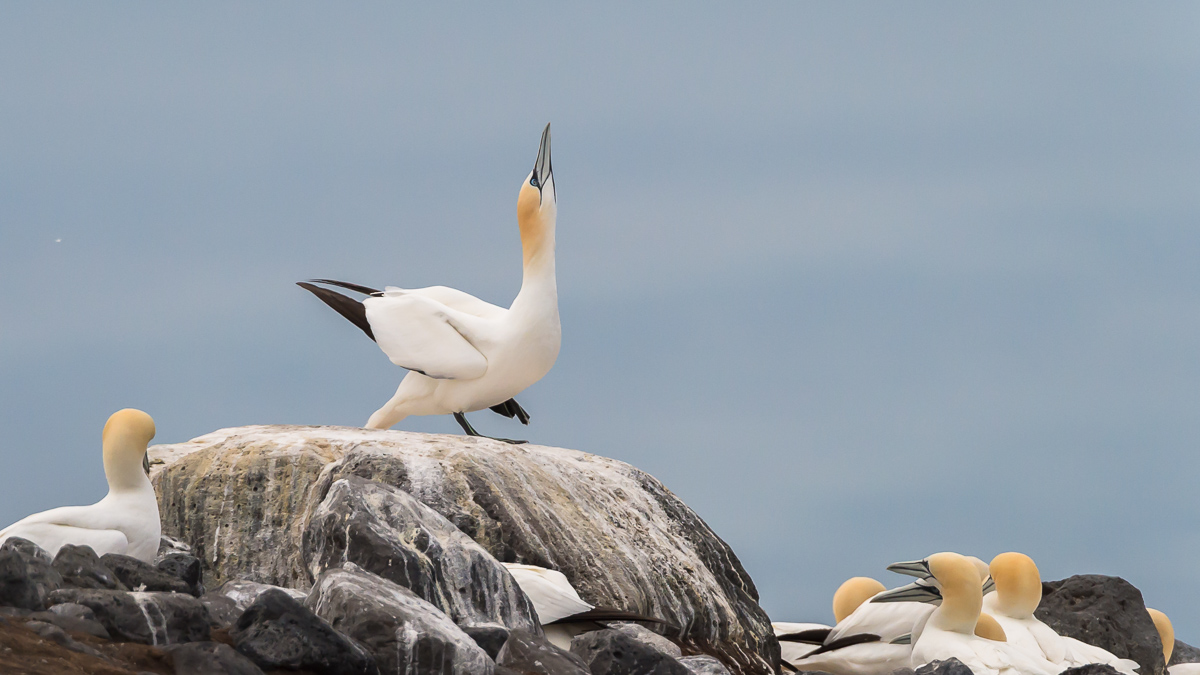 The distance to the capes is quite long. We are using Nikon 500 mm f4, VRII lens with 1,7 teleconverter and 300 mm f2,8 VRII with 2.0 teleconverter, sometimes in crop mode. I guess this is the minimum to be able to get a close up photo from this distance. From Raudinupur we drove to Kopasker.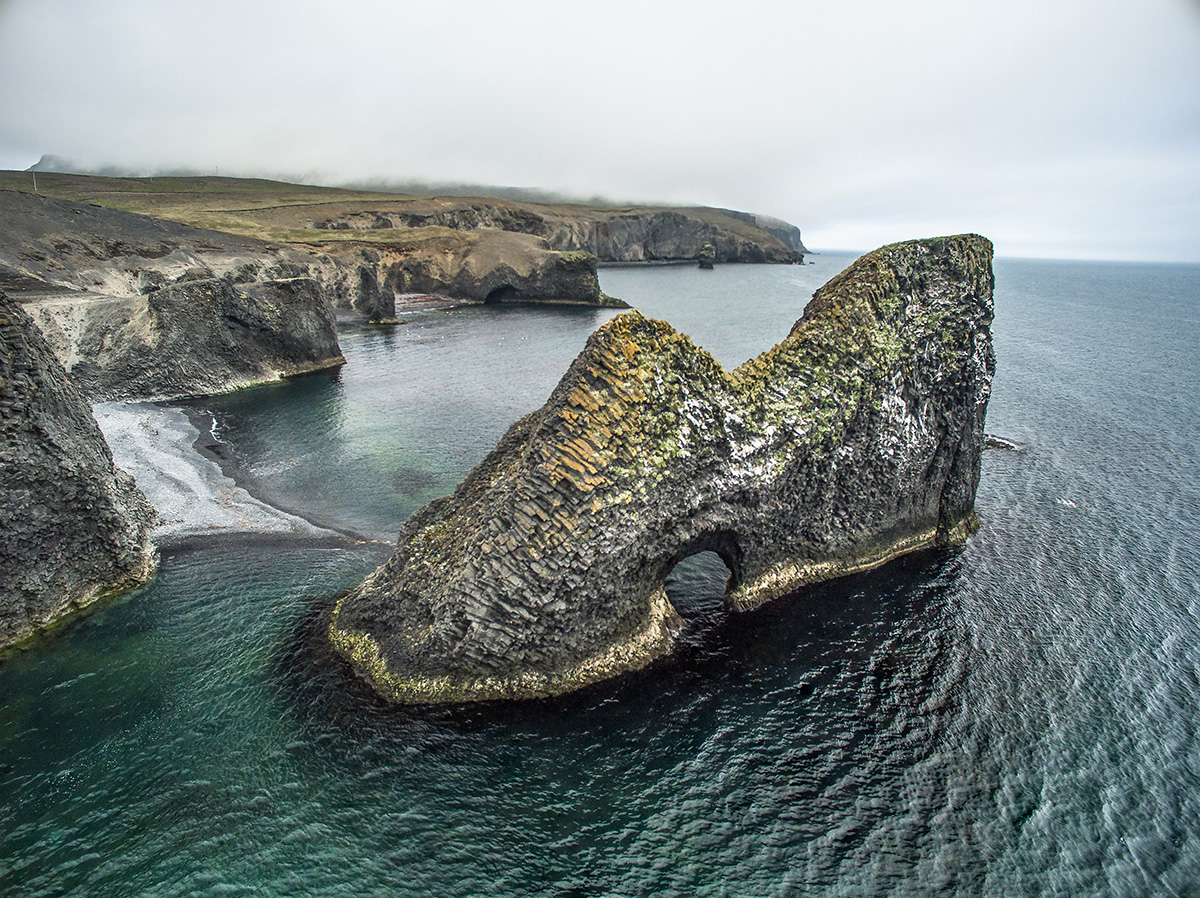 Not far from Kopasker is Hvalvik bay which reminds me of Arnarstapi with it´s rock formations. We arrived there late when the fog was coming in. I managed to get one decent photo on the iPhone when inspecting the location, but minutes later the fog had taken over. We spent the night in Kopasker and yesterday, we went back. This is a evening location. The sun is on the rocks after 17.00 in the evening. We are surely going back there soon. It´s obvious that this is not visited by photographers. Actually not by anyone for months, since there were no footsteps anywhere. We have been quite alone on our journey in Melrakkasletta, but since we are heading east, we are probably going to meet more people.