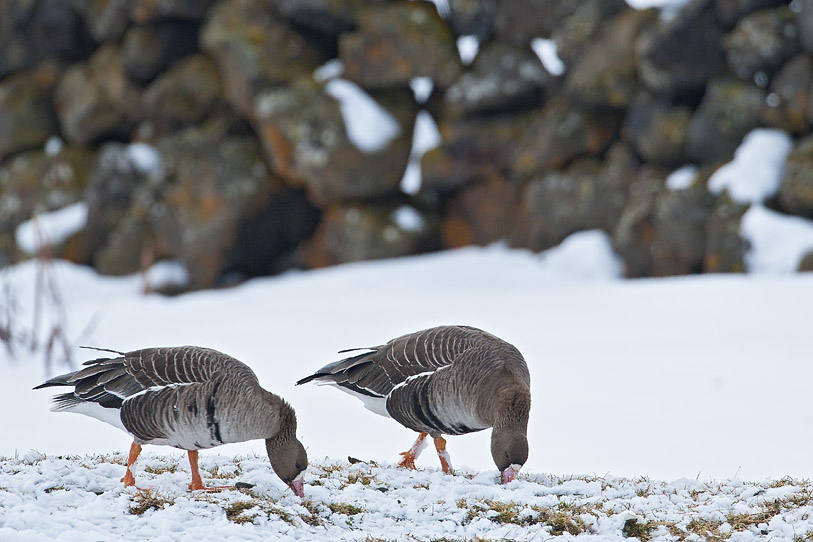 During the winter months us bird photographers simply wait for the spring here in Iceland. Most birds are busy in other countries with warmer temperatures. Yesterday I went with my wife (www.gyda.is) to Myvatn in the northeast-Iceland. These days it is a icy-world. Snow and the lake Mývatn is covered with Ice. A great contrast to this bird paradise which it is in the summer months.
In short we saw very few birds, but we got lucky and saw for the first time Eastern-White fronted goose (Anser Albifrons albifrons) which is not often seen here in Iceland. We switched from landscape mode to bird-photography-mode and got few nice shots of these qute calm geese. They are calmer than the heavily hunted graylag geese which would never allowed us to stay within 35 meters in a car.
Snow covered the ground and it was fun watching them fighting over the best bites.