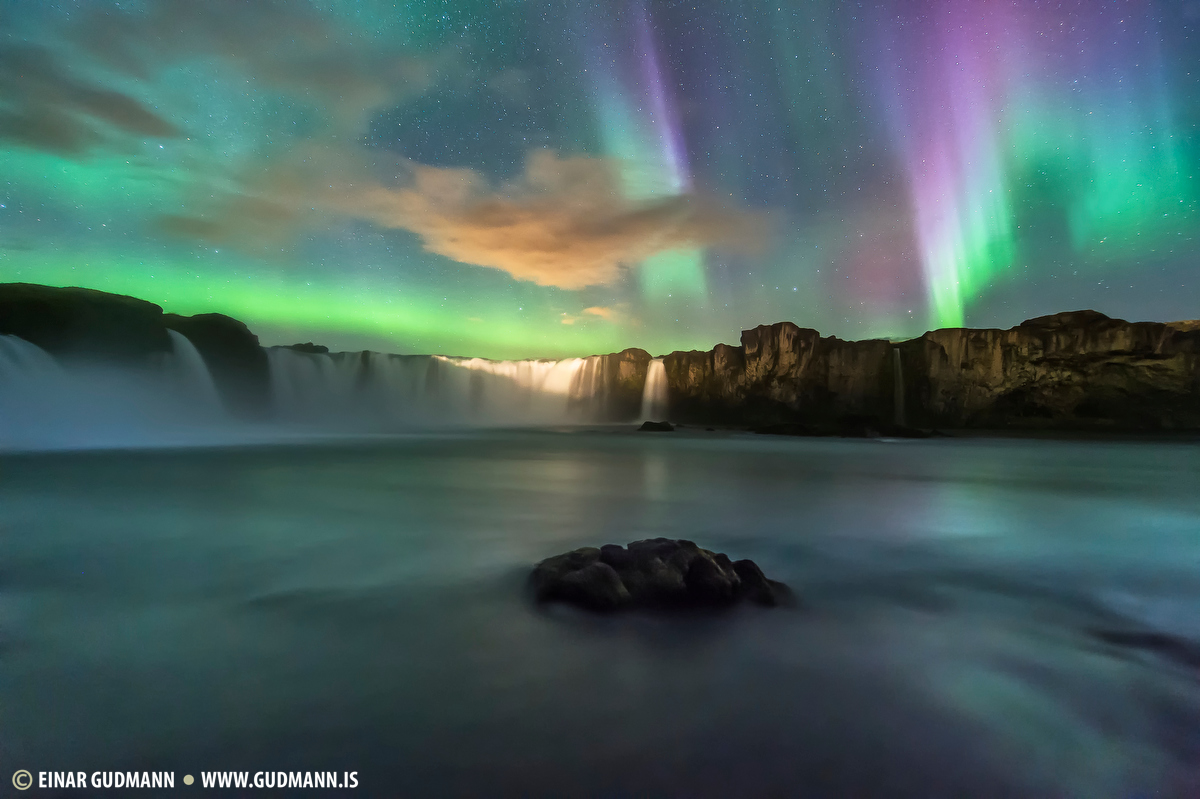 The aurora forecast mentioned strength level 10 out of 10 maximum. This made it tempting to go out and find some motives. When driving from Akureyri to Godafoss waterfall which is a 30 min drive the sky was green and glowing in the Eyjafjordur area. On the way I saw many tourists gazing at the green and purple wonders of the sky. Guess all of them got their share of aurora to take home. For some reason I have the feeling that for the past weeks the aurora has been stronger than previous years. This is probably making many tourists happy.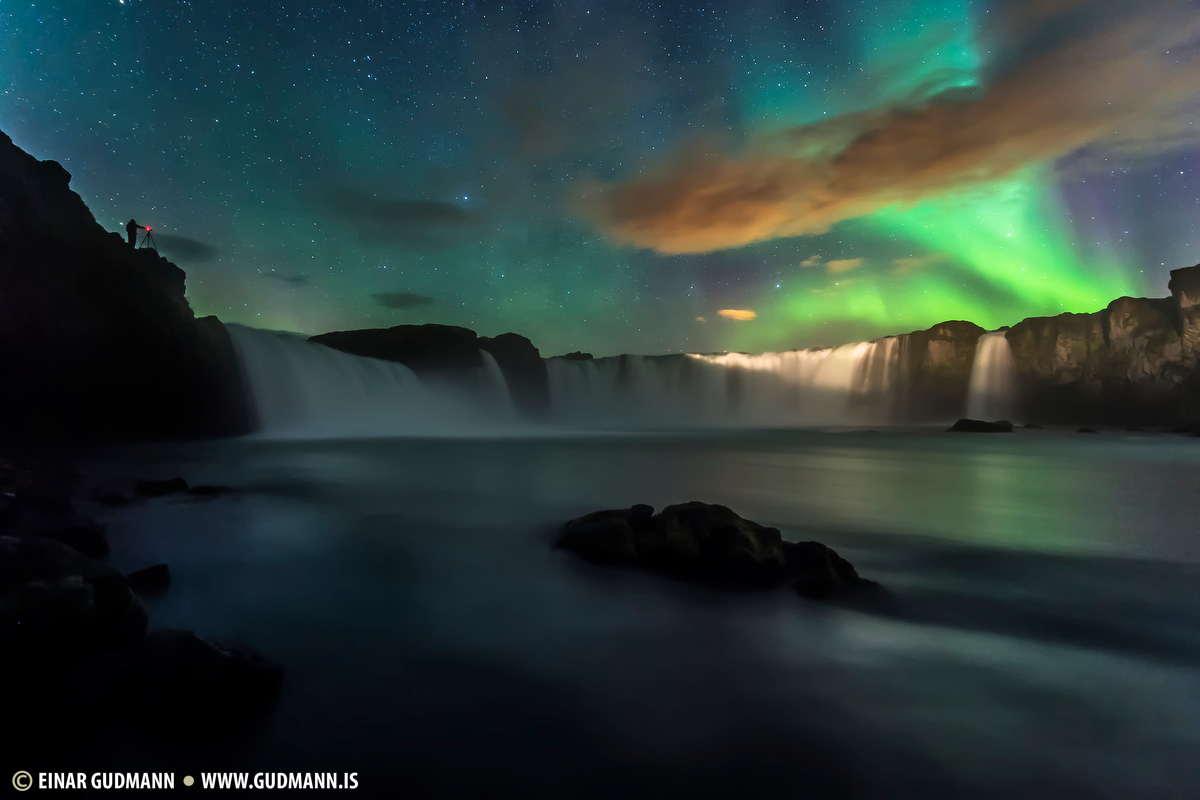 When I arrived at Godafoss the conditions where quite good. The drizzle from the waterfall was heading to the north so I went to the south-side. I stumbled like a blind man trying to find my way. The toes were invisible in the darkness. I did not want to use the headlight unless necessary since there where some other photographers lurking in the darkness.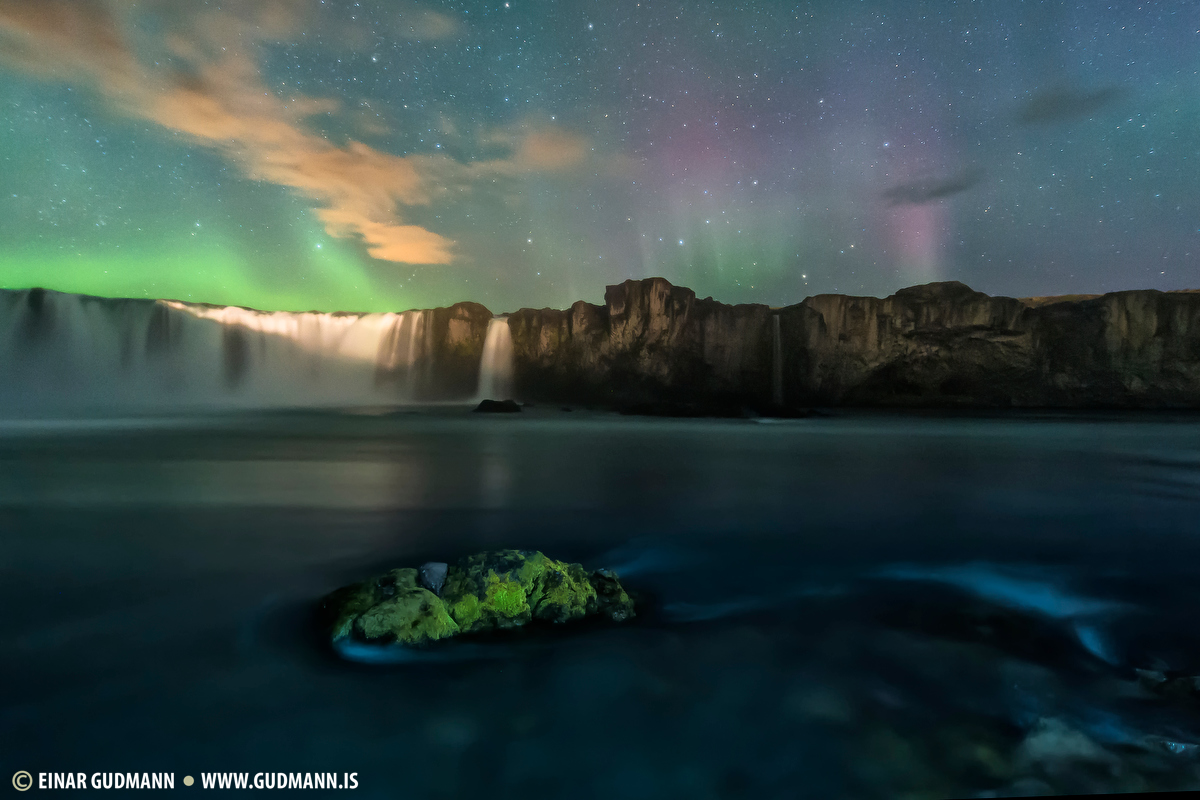 I used the Nikon D4s and the 14-24 lens at 6400 iso most of the time with rather grainy results. The drizzle and complete darkness did not help. Few shots did though come out nicely. A green rock was in the foreground which was completely black unless I used my headlight to paint it and the water. The light-painting made it bright and green which is not exactly natural to my eye, but then I reminded myself that nothing is forbidden in photography. I am probably going to hate these photos in few days, but so be it. At the moment I feel the green rock in the foreground gives something to the whole picture.