Today is day two of hide photography. Sitting in a camo tent waiting for sea eagles. The word silence get's a new meaning. We hear birds kilometers away and honey bees flying by sound like airplanes. No wind.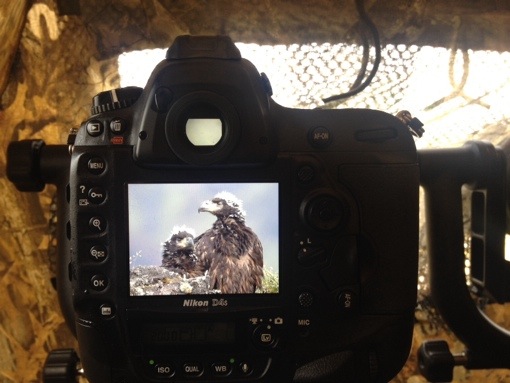 There are two young chicks in the nest we are watching. They are not hungry yet, but hopefully the adults will bring them some pray.
Coffee and access to 3G on the iPhone make the wait too easy, but blogging possible.