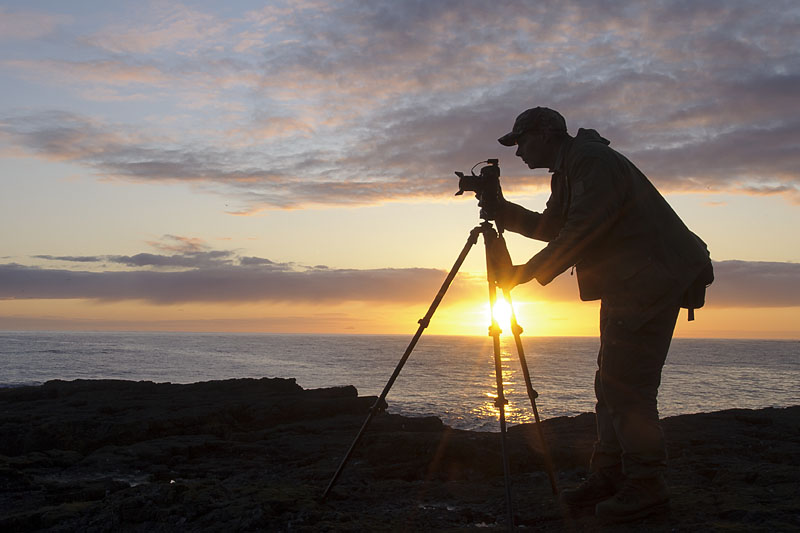 For the past two or three years I have been wondering what is it that makes other photographers photos get this fantastic control of light. Browsing the photos of my favorite photographers albums has shown some distinct, but clear difference in the way light is handled in landscape photos. Since I am still using Nikon D3 for all my needs I had the idea that this absence of clipping in levels and no burned highlights was possibly due to better dynamic range of the sensors which the D3x, D800 and now the D600 have. Yesterday I got the answer. The magic of light control is due to the filter system. I have been using all kinds of circular ND filters so far – not bad filters – mostly the best brands – but not the Lee filter system until yesterday.
My wife Gyda, (www.gyda.is) gave me the Lee starter kit for Christmas. It includes one two stop ND filter and one Hard Grad two stop gradient filter and a holder. Driving off from Akureyri to Myvatnssveit and taking the first stop at Godafoss waterfall it became obvious what these filter systems have to offer. Since there are only two to four hours of light we arrived at half an hour before noon and started shooting. I was using Nikon 16-35 with the Lee starter kit. It took only few frames to see that something was happening in the photos which I had not seen before in my photos. The effect of the Hard Grad filter on the orange sky was dramatic. It kept the control between the ground and the sky in perfect balance.
I know some think at this point that "this guy is new to filters – where has he been!" Sure, I am always learning new things, but the fact is that these filters are doing much more for light control than circular filter ever can. They also explained the massive control of light I have been wondering about in other photographers photos. Sorry to say for you like-minded geeks out there, but gear matters.
Taking photos in snow on Námaskard geothermal mountain my wife had a look at my screen when we were trying to capture the same scene "I want this!" she said.