The conditions for landscape photography have never been the same when we have hiked to the Rauðanes peninsula in north Iceland. We had a great day of photography when we went there with our landscape camera gear. We were also prepared to have a kind of a camping meal since we brought our JetBoil and some Real Turmat from Drytech. This turned out to be so relaxing that we almost camped there for the night.
To demonstrate the changing conditions we show some of our older photos from Rauðanes. Photographing this location depends on conditions. Low tide is most of the time the best time to go.
Rauðanes on the map
---
Our Books About Iceland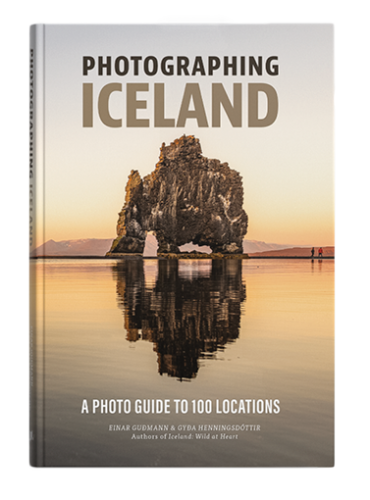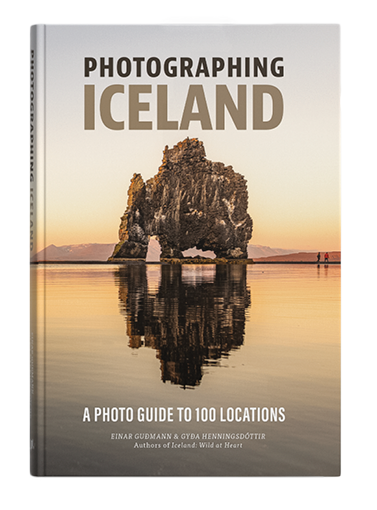 PHOTOGRAPHING ICELAND – A Photo Guide to 100 locations
A must-have if you plan to visit Iceland. It is an excellent guide to Iceland and the book we wish we had read years ago when we started traveling in Iceland. The book is the result of a vast undertaking and took more than a year in the making. It is available in all bookstores in Iceland and our online store. Now also available as an e-book.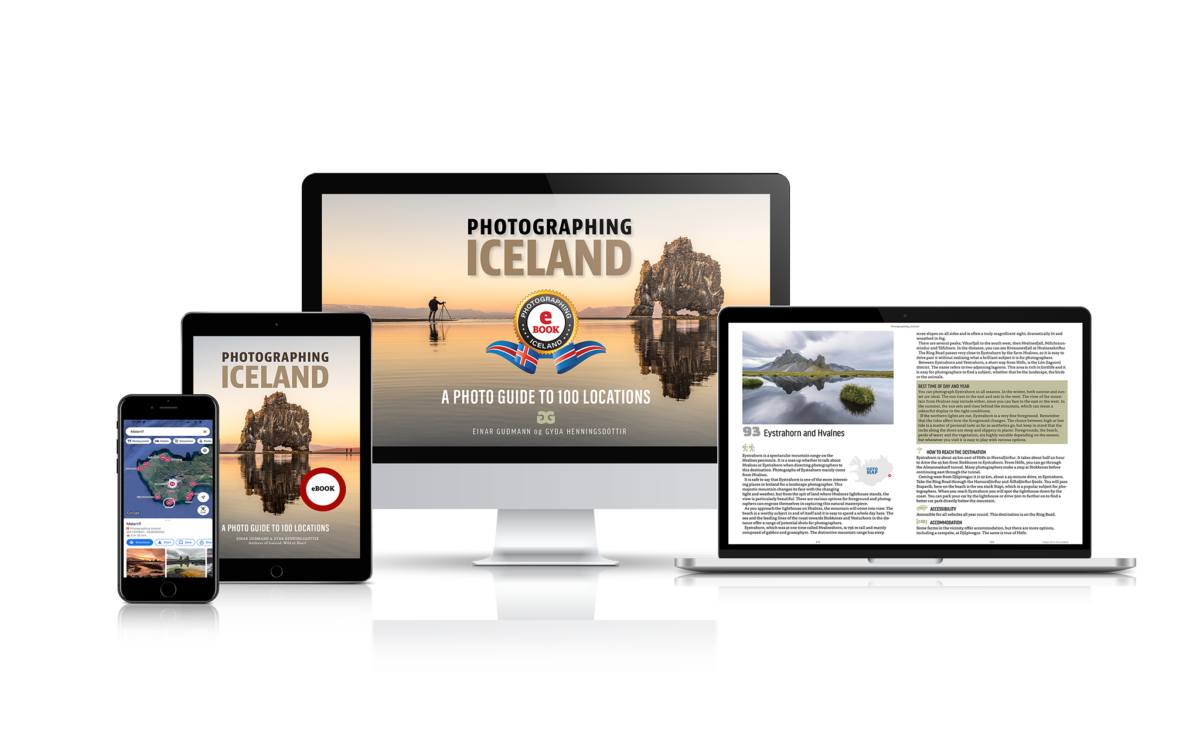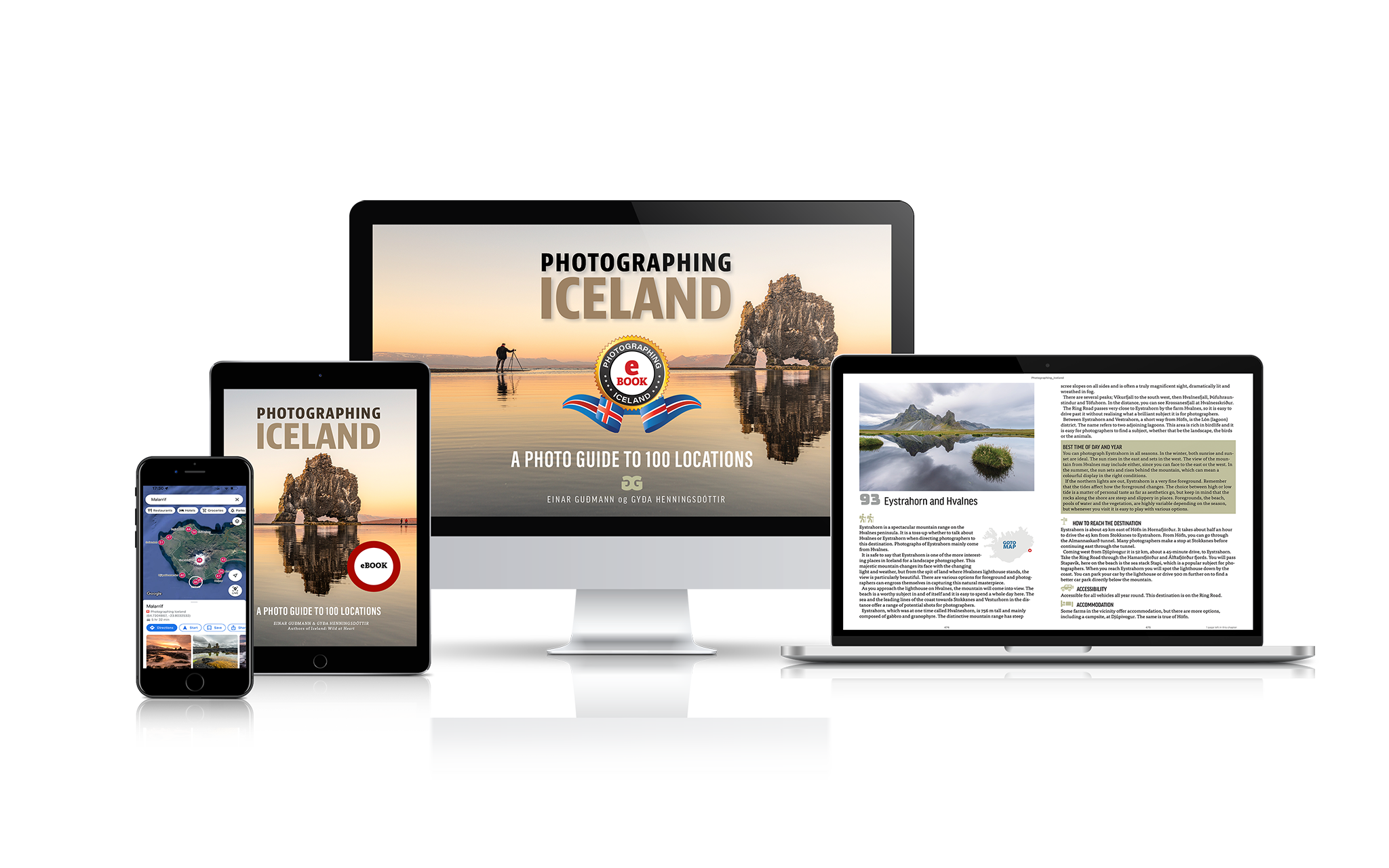 The e-Book version can be found is here…
The softcover and paper version is here…
Soft cover in protecting plastic: 21 x 14,5 x 2 cm and 352 pages.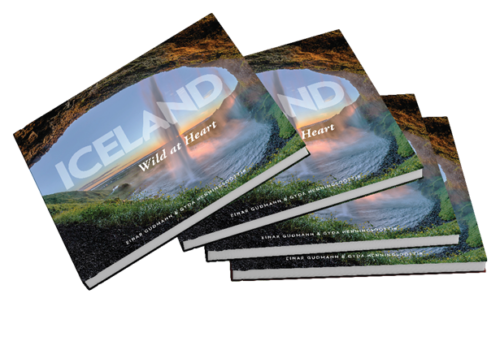 ICELAND: Wild At Heart
Our beautiful bestseller. Available in all bookstores in Iceland and our online store.
Hardcover large format: 26,5 x 22,5 x 2cm and 160 pages.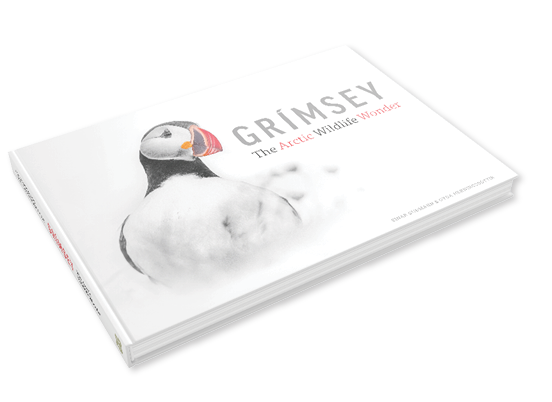 GRIMSEY – The Arctic Wildlife Wonder
Our latest book and a must-have if you plan to visit Grimsey. It is currently only available in our online store and in the Gallery in Grimsey.
Hardcover: 24,5 x 17,5 cm and 120 pages / 7000 words
It is possible to order our books in our online store with worldwide shipping: www.ggart.is.
Notice that the shipping cost is the same if you order two books.