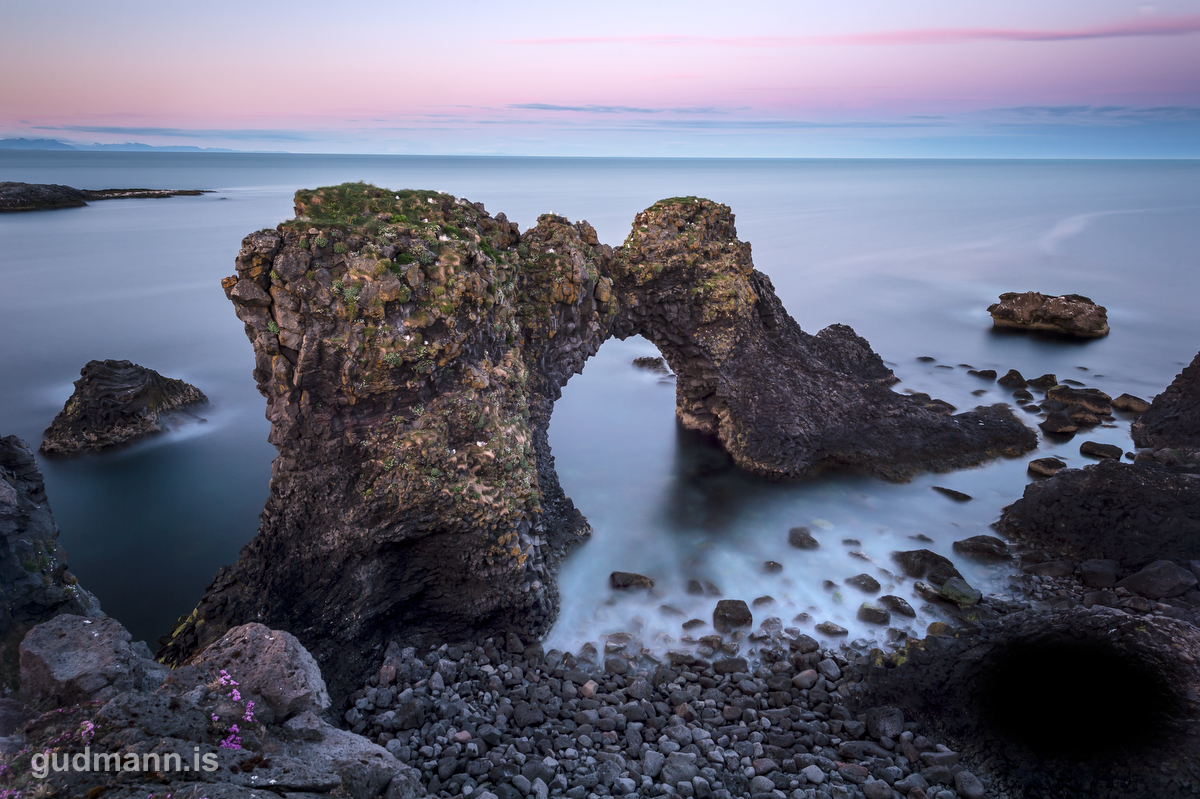 I must admit that sometimes when the sun, the sunset or the light is not doing me any favors I tend to grab my six or ten stop Lee filters. So far the weather has been great for photography. Actually all types of weather are good for photography though rain is my least favorite. Using filters when there is not much drama in the horizon creates a feeling of mood which I find pleasing. This happened yesterday at Arnarstapi. The sunset was without dramatic clouds. I used a ten stop filter and six minute exposure the dynamic range of the photos popped out. I did not get the same effect with one minute exposure.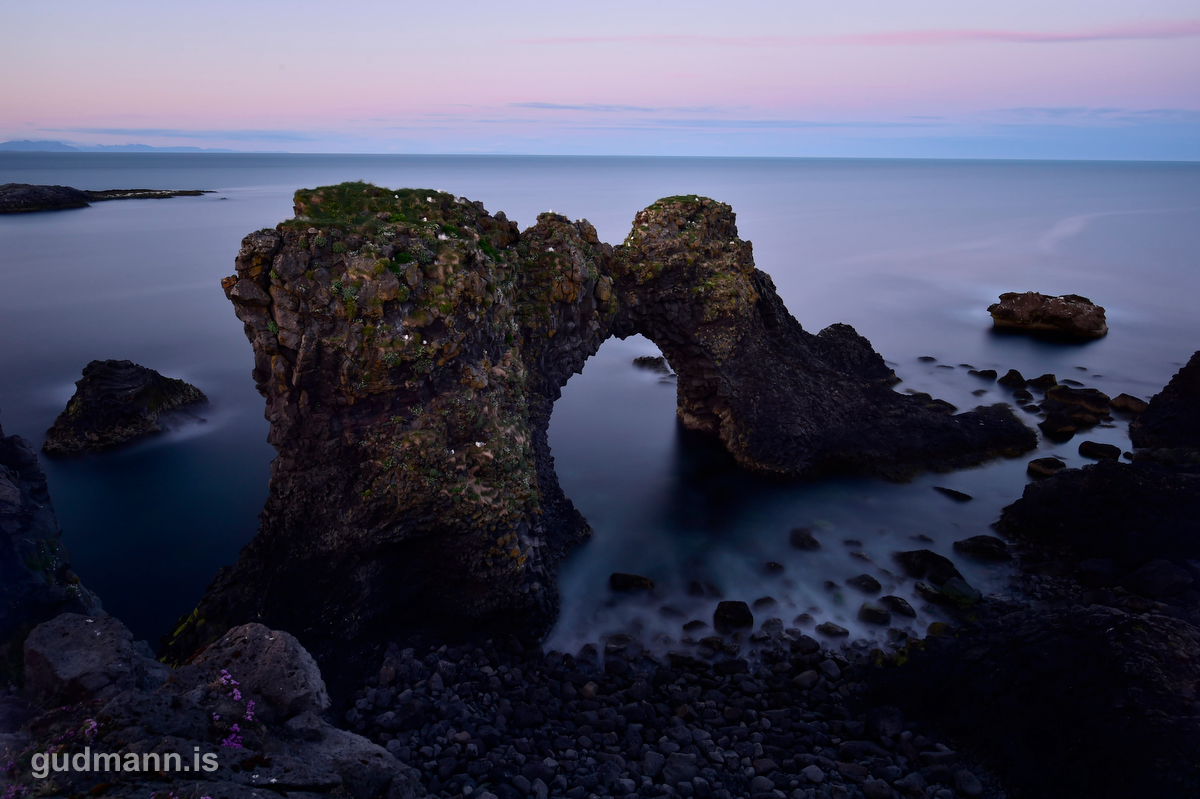 Out of the camera version
The above photo is out of the camera version. My workflow consists mostly of using curves. Using the saturation slider is not allowed. The Nik-software is of great help to extract the light.