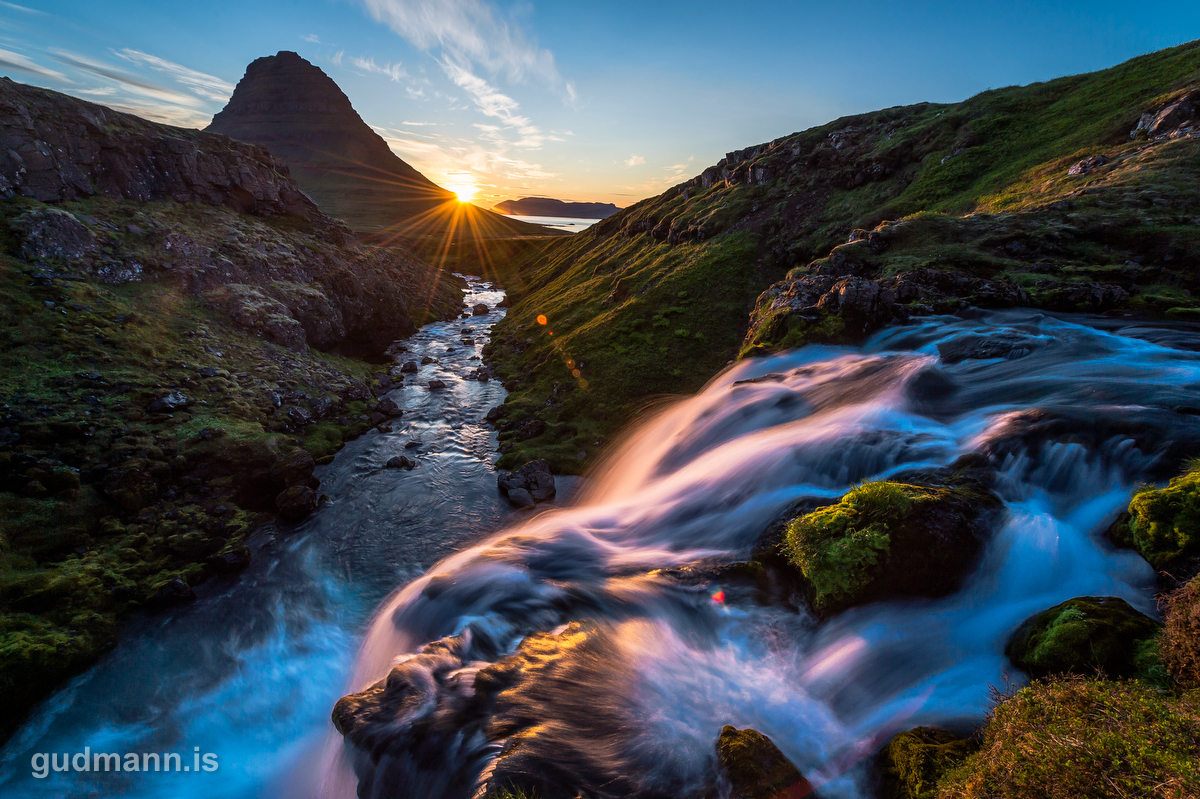 Woke up at 2.50 am at Kirkjufell in Snæfellsnes peninsula. I was interested in getting a new perspective of the popular Kirkjufell mountain at sunrise. I walked for 15 minutes up the hill above the most photographed waterfalls and there is a waterfall which is less photographed but no less beautiful. At exactly 3.52 am the sun appeared from behind the mountain making everything glowing and colorful.
When viewing the time of the photos I noticed that the glowing colors lasted for exactly 12 minutes. After 12 minutes the sky becomes blue and the red and yellow colors start disappearing.
Dynamic range from heaven in the Nikon D4s
In the above photo I am using the Little stopper from Lee which is a six stop filter on the 14-24 Nikon lens. This is one shot. Not HDR. Considering the contrast of the dark and bright parts of the scenery I must give it to the Nikon D4s that the dynamic range is fantastic. My older D3 would not have been able to get this information from one photo.