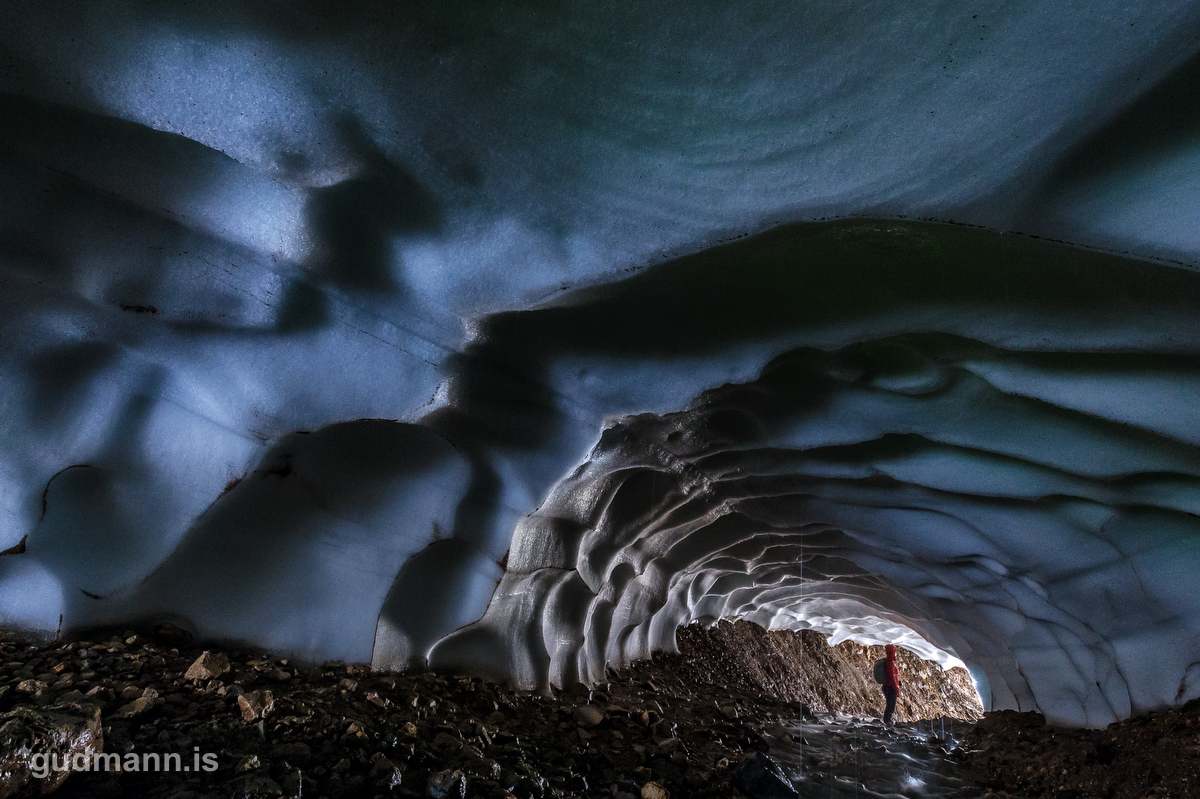 Now it´s more than a month since the beginning of the life on the road in the mobile home. So far I have only had half a day in rain which is only thanks to the policy to go where the good weather is. As I explained in the previous blog post the plan was not to go to Landmannalaugar. Still we went there and while admiring the view on top of Blatindur mountain the rain clouds came over us with the dramatic change in light we had been hoping for.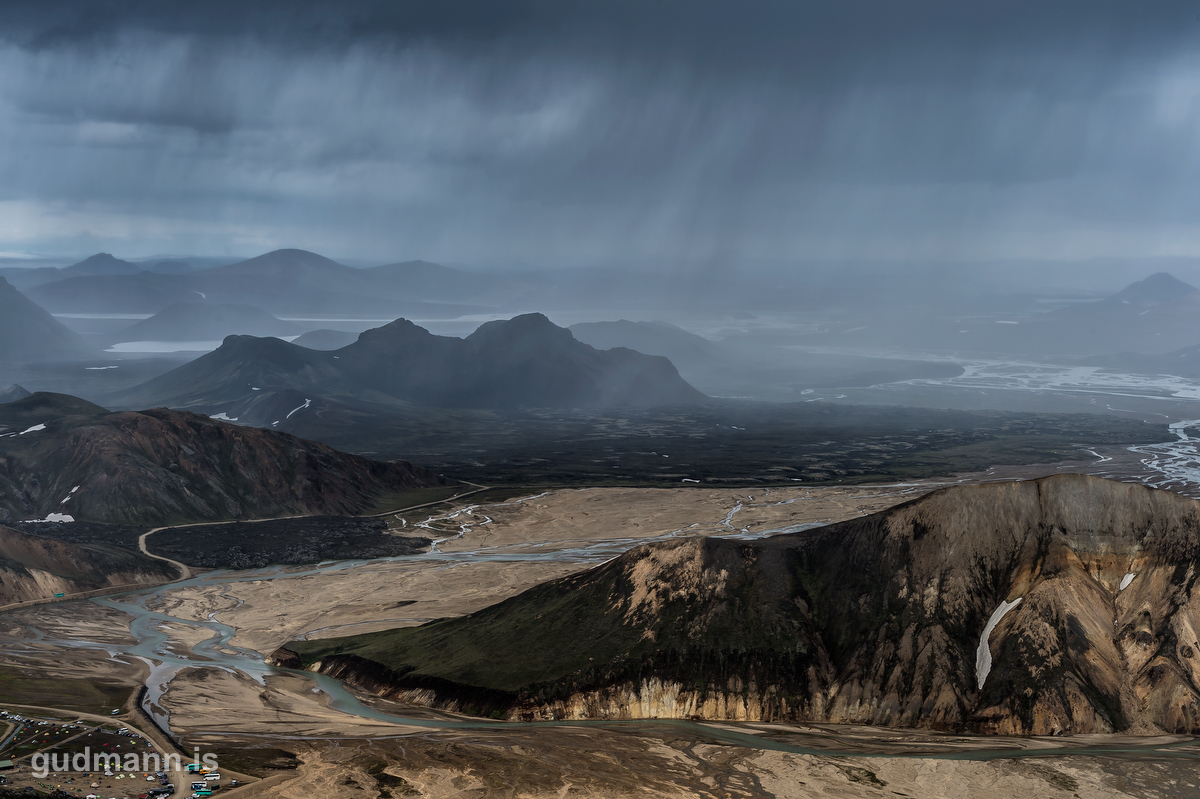 After af few photos of the rain we ran downhill knowing the rain would only get more intense. Everything got wet in a matter of minutes. We found a icecave where we took shelter from the rain. It is not really a good idea on a warm sunny day to go inside such a cave but it seemed solid. These caves can suddenly collapse.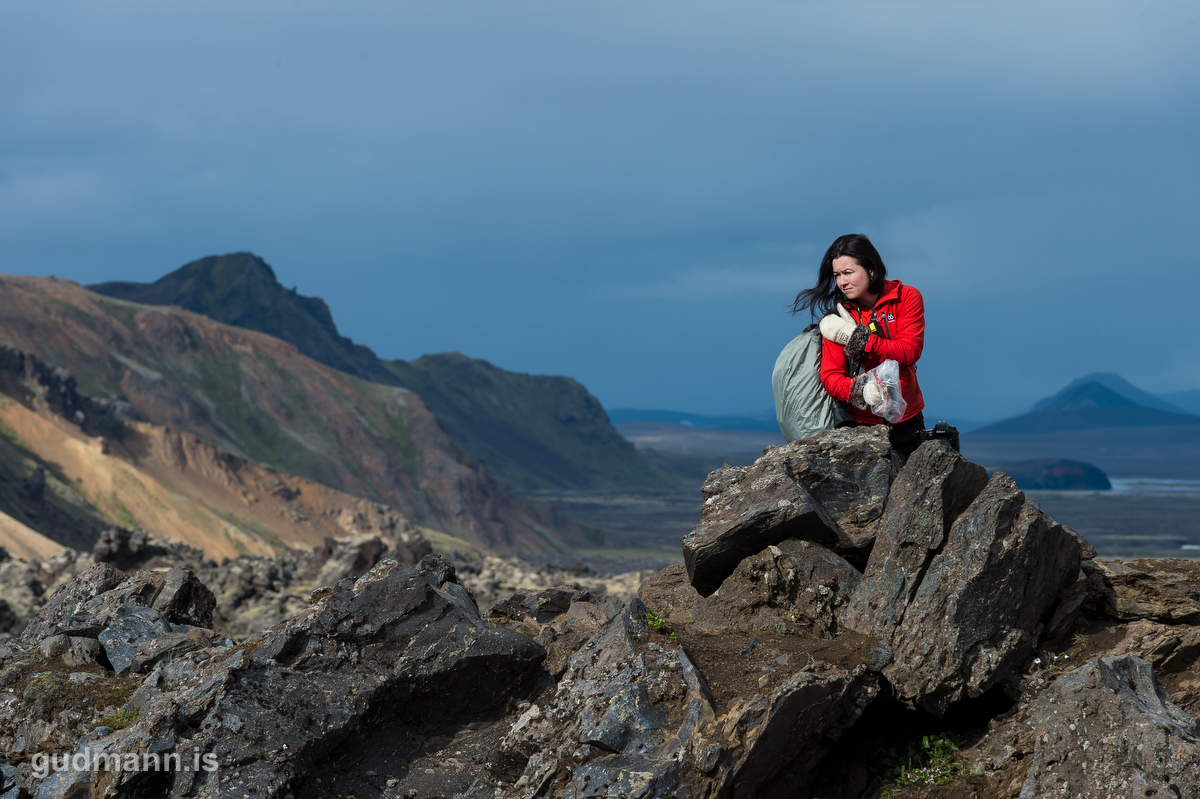 When we walked outside the sun was out again. The clothes got dry in a matter of minutes and the sunny life in our photographic journey continued. The plan is to leave Landmannalaugar and head for the south coast where we are going to explore new opportunities.