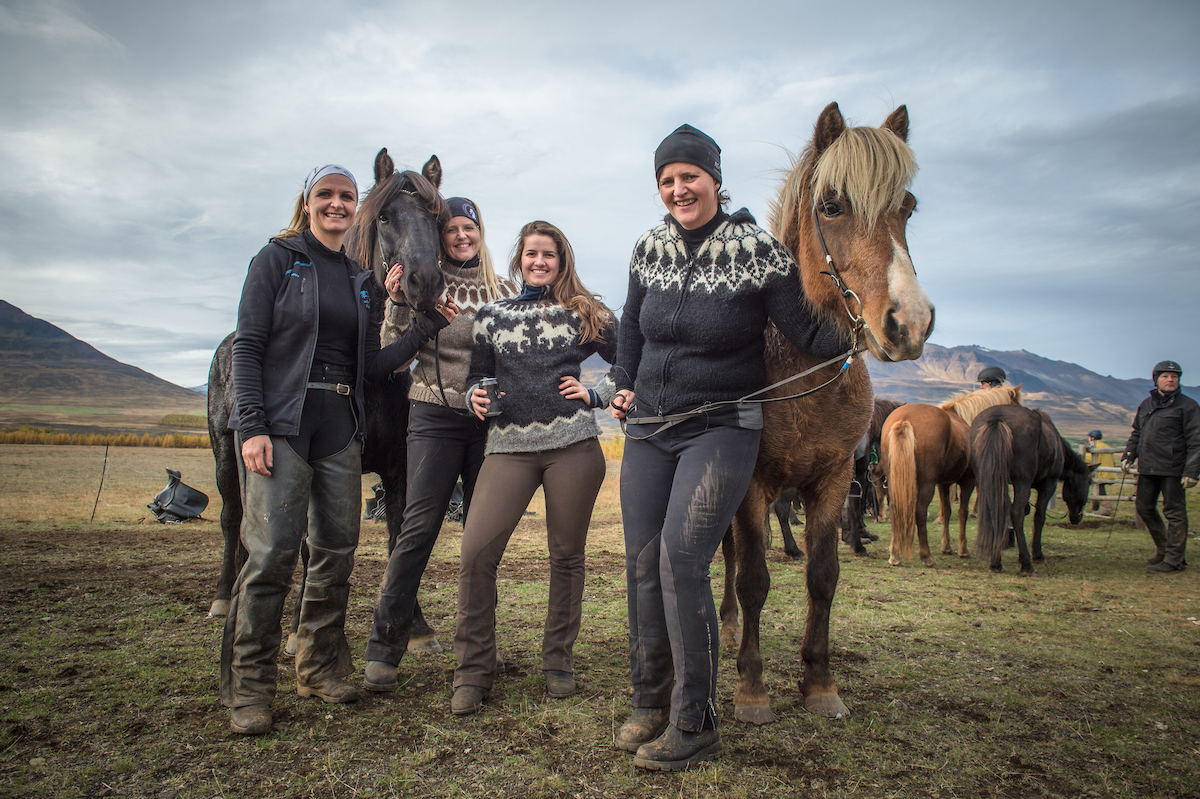 There are no wild horses in Iceland. All of them have a owner. Still, many of them are running free in the mountains or the countryside during the summer. In the beginning of October the owners, their friends and farmers work together when it comes to corralling of the horses.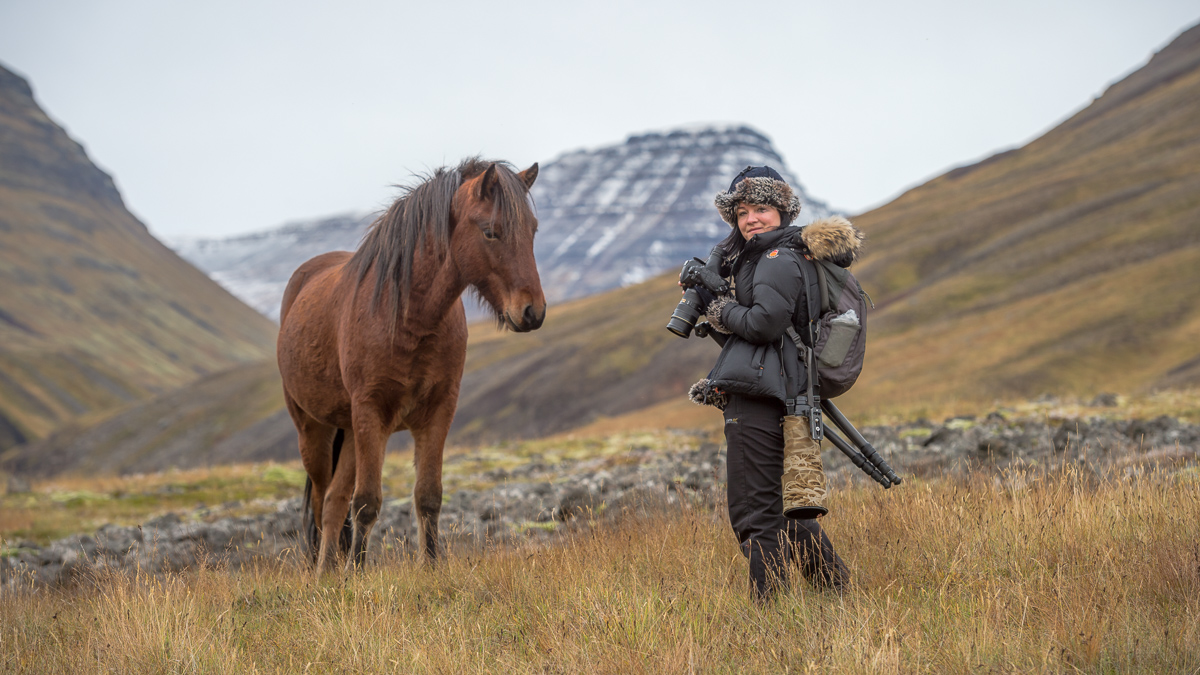 The corralling is a lot of action. Many horses and many people on the same spot. That´s one reason I went with Gyda into a walley deep in Eyjafjörður walley, called Stóri-Dalur. Gyda´s uncle is a artist and a horse breeder living in the farm Brúnir in Eyjafjörður. He introduced us to the key managers of the corralling so we could prepare for the action.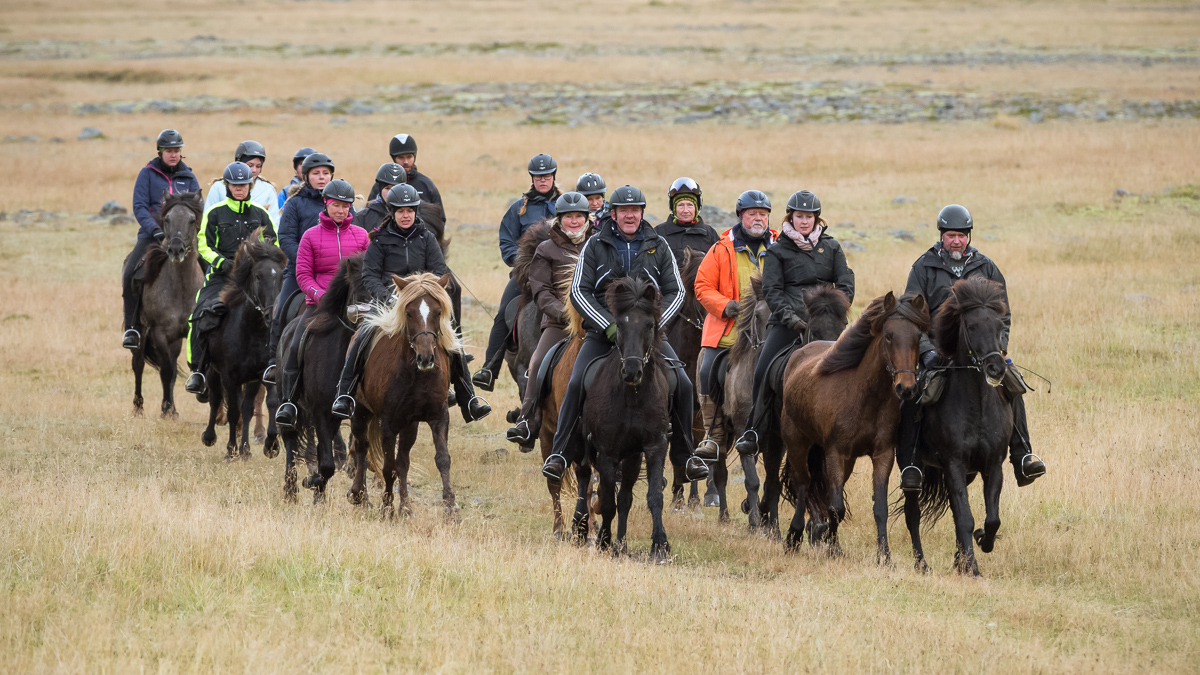 Early Friday morning a group of 17 riders headed from the farm Litli-Dalur (Small-Walley) into the walley called Djúpidalur (Deep-Walley). Yes, the names of icelandic farms are often simple.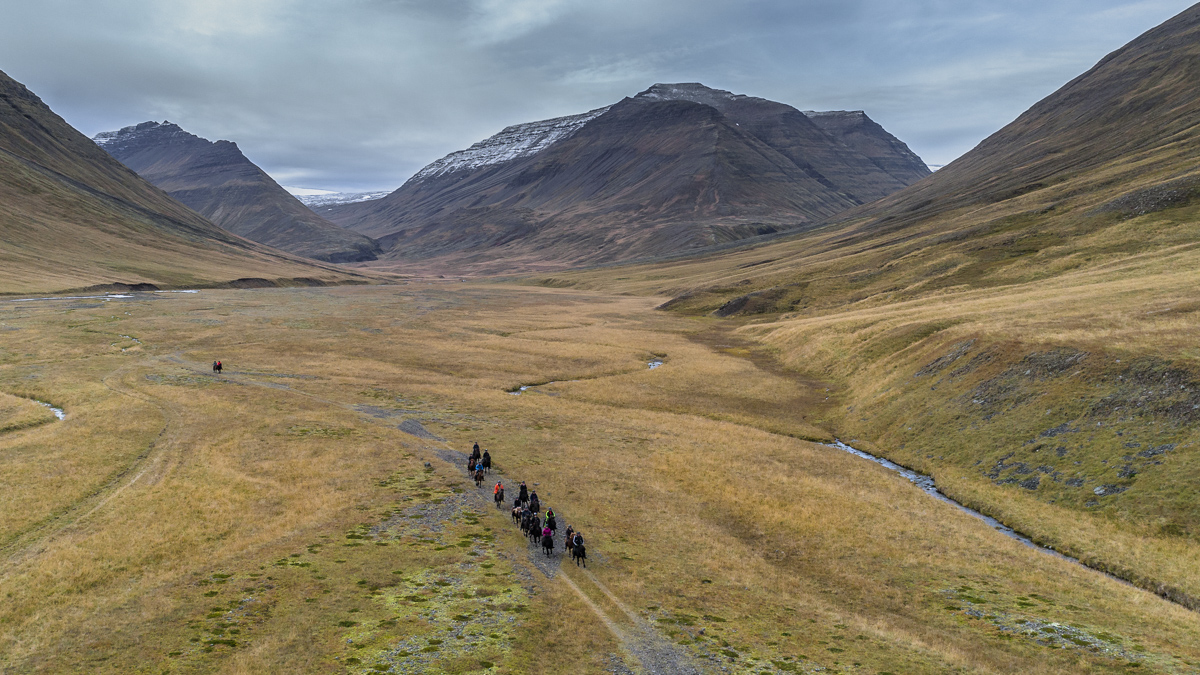 Jónas Vigfússon, one of the managers of the corralling welcomed us and guided us into the walley before the riders took off. The road there needs four-wheelers able to cross rivers so I don´t recommend anyone goes there without the know-how and permission of the landowners.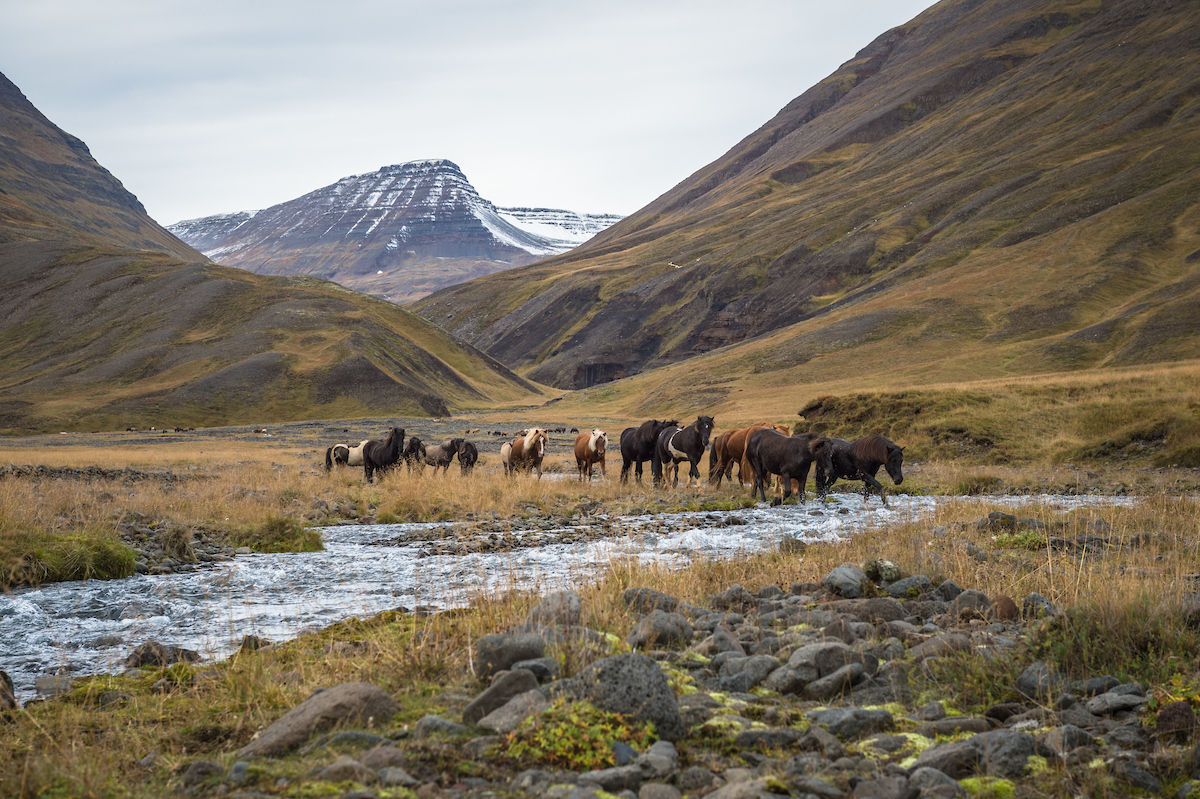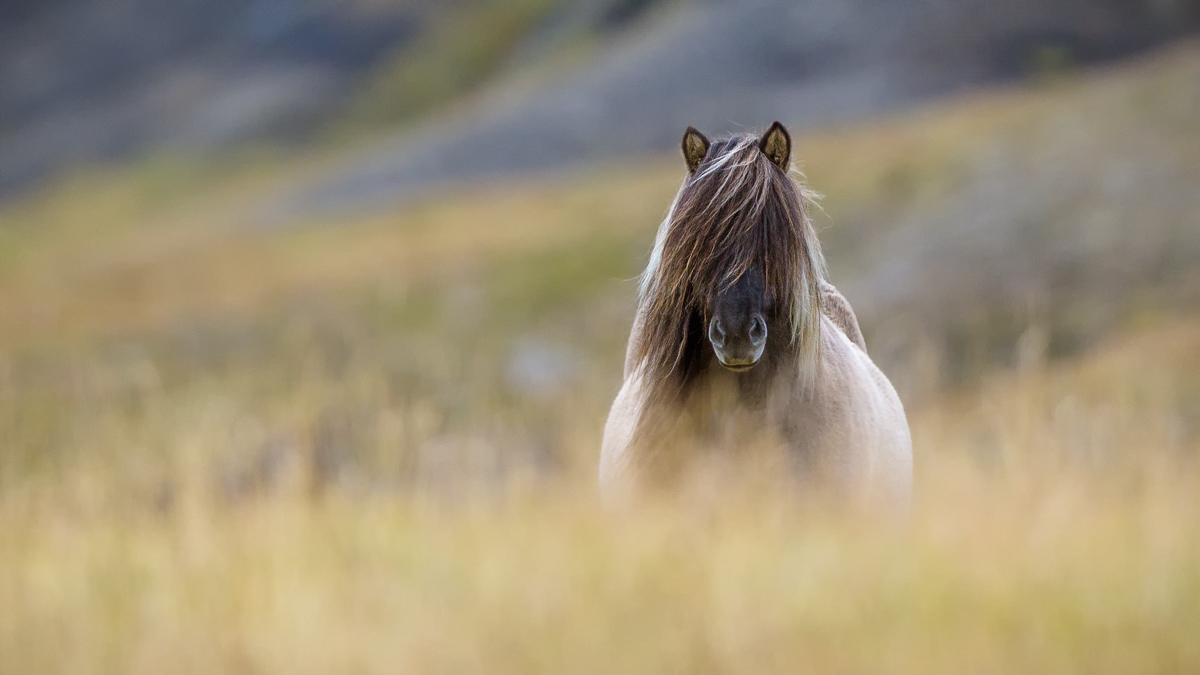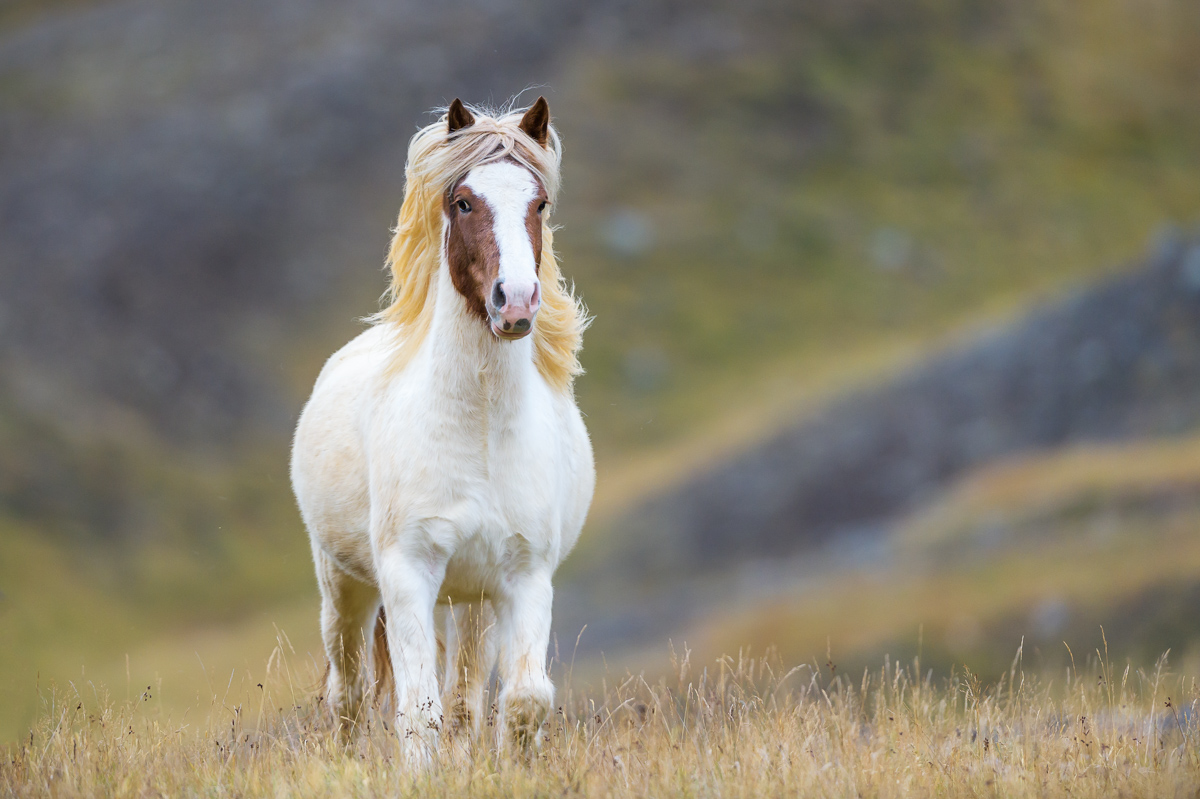 The riders disappeared into the mountains in the distance. Few hours later horses came running towards us and later the riders came back. Horses in all colours and hairstyles.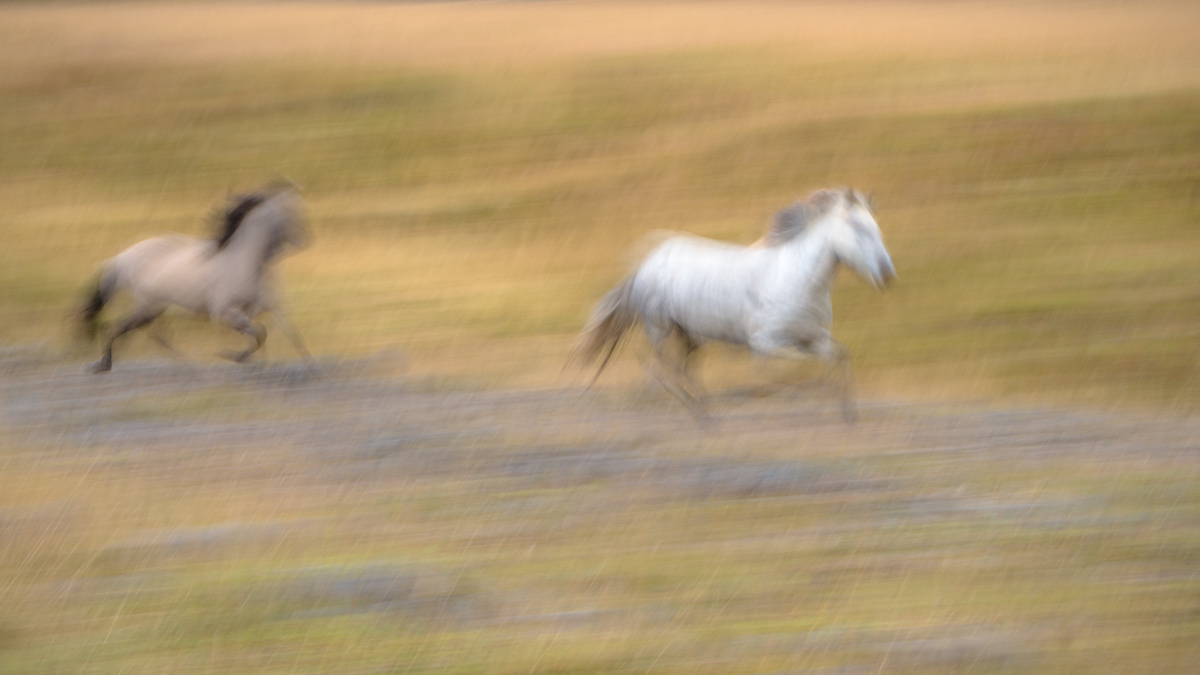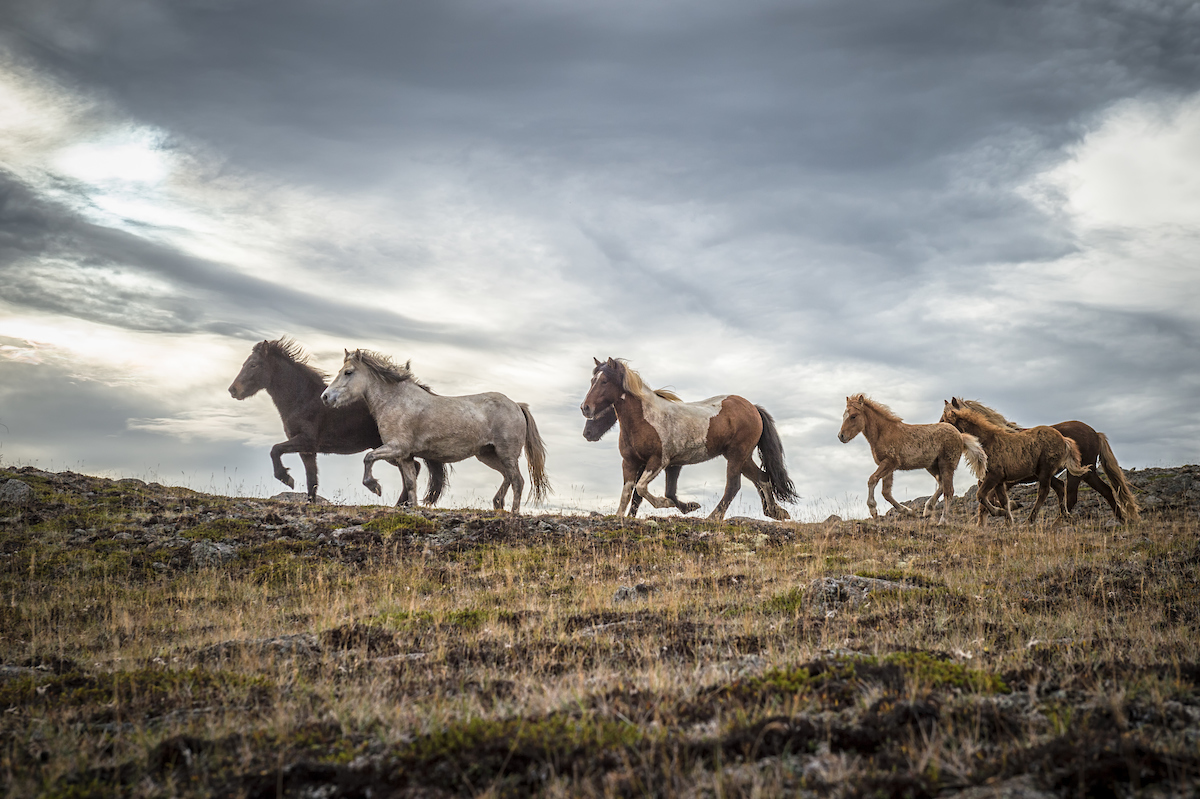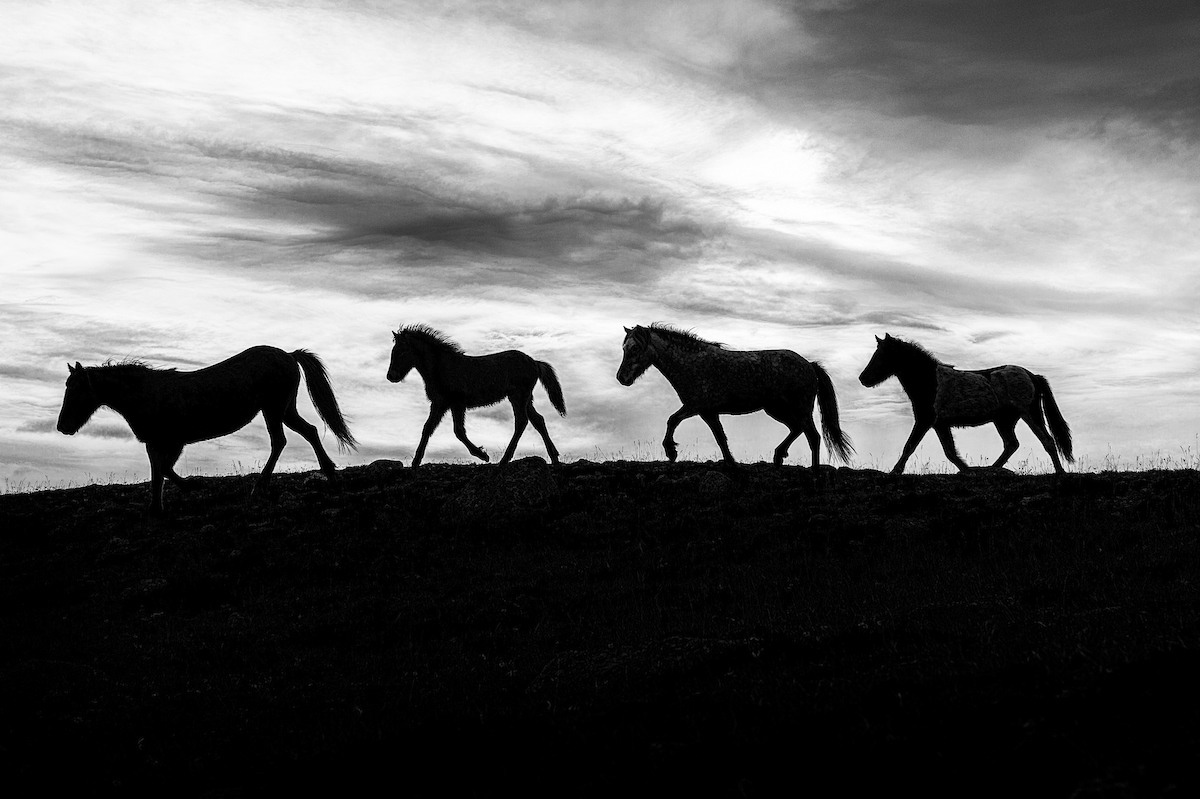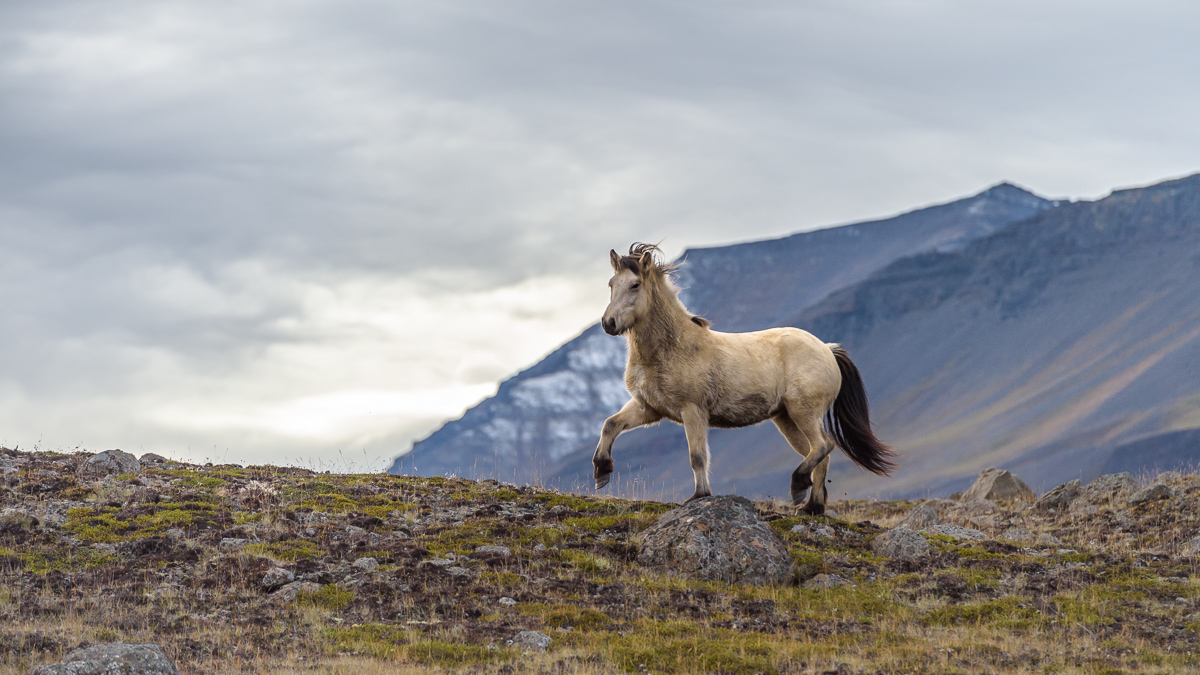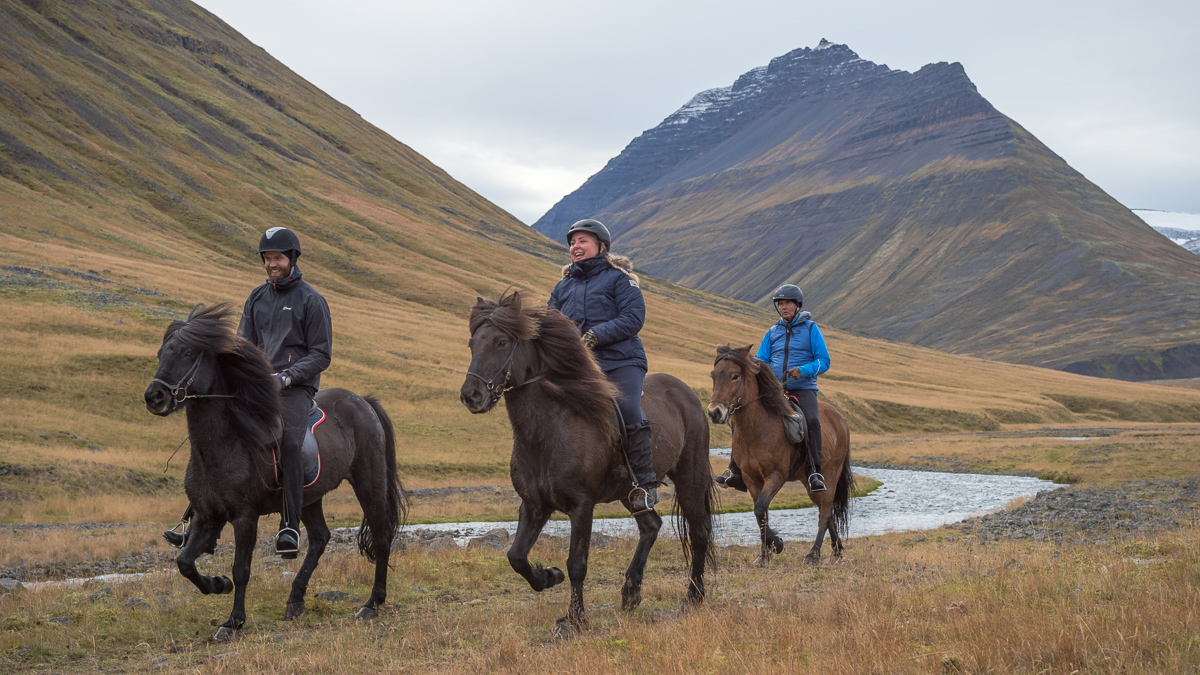 One of the riders told us that this day is the day she looks forward to the whole year. This was her way to charge the batteries. Judging from the smiles it was a good day.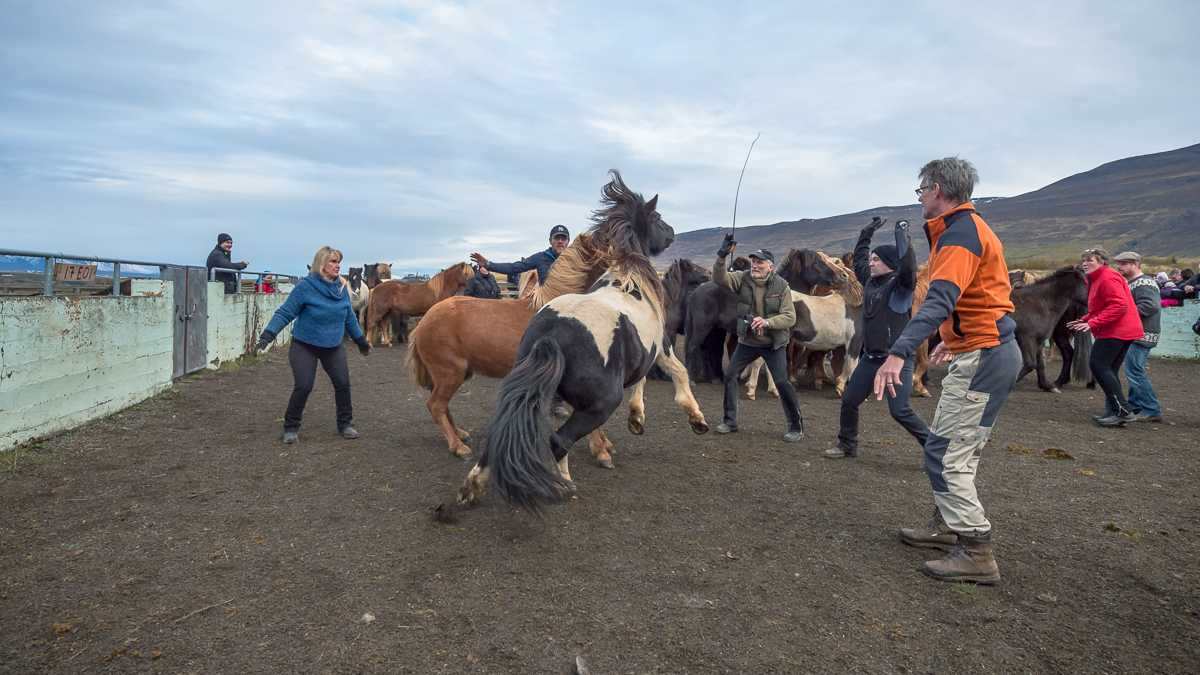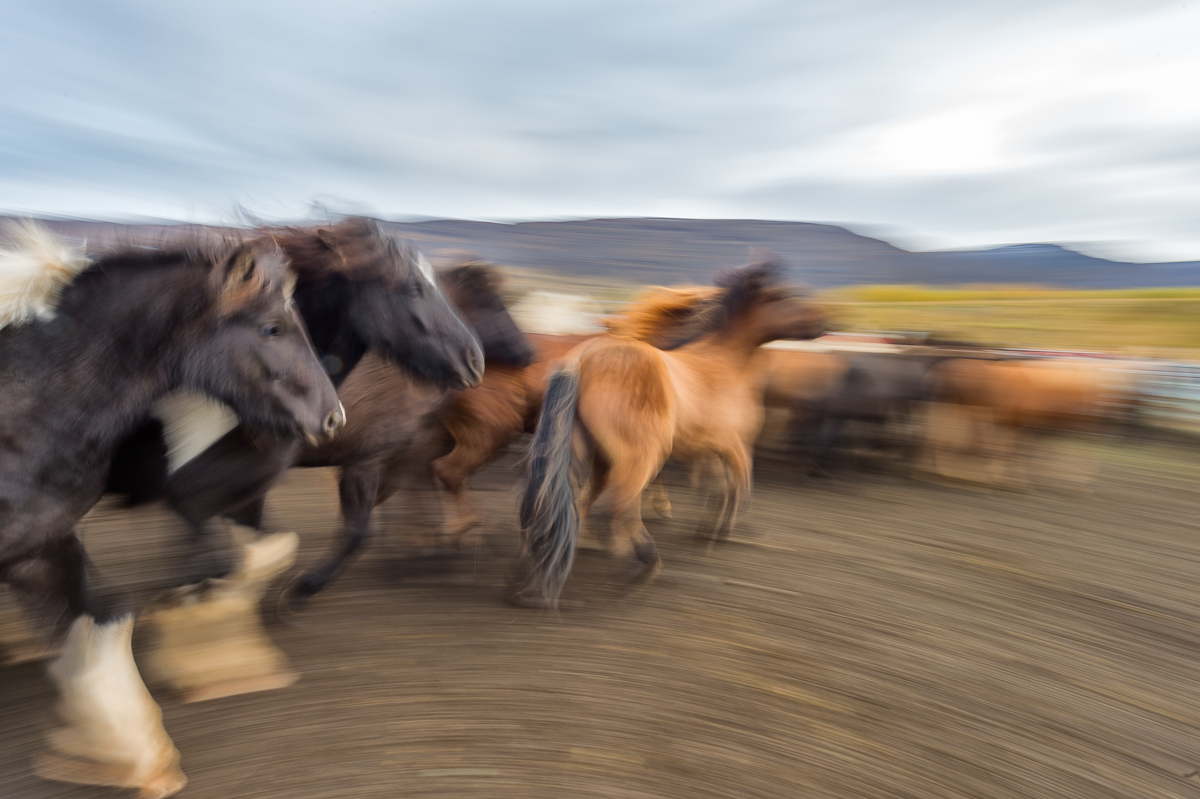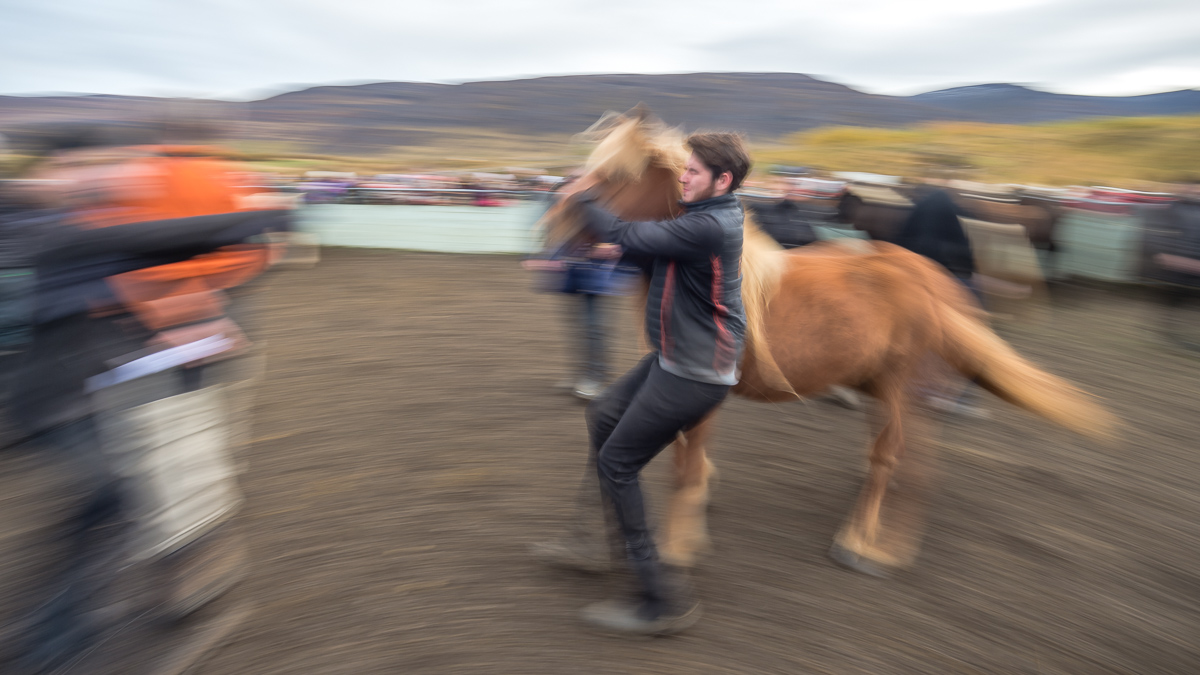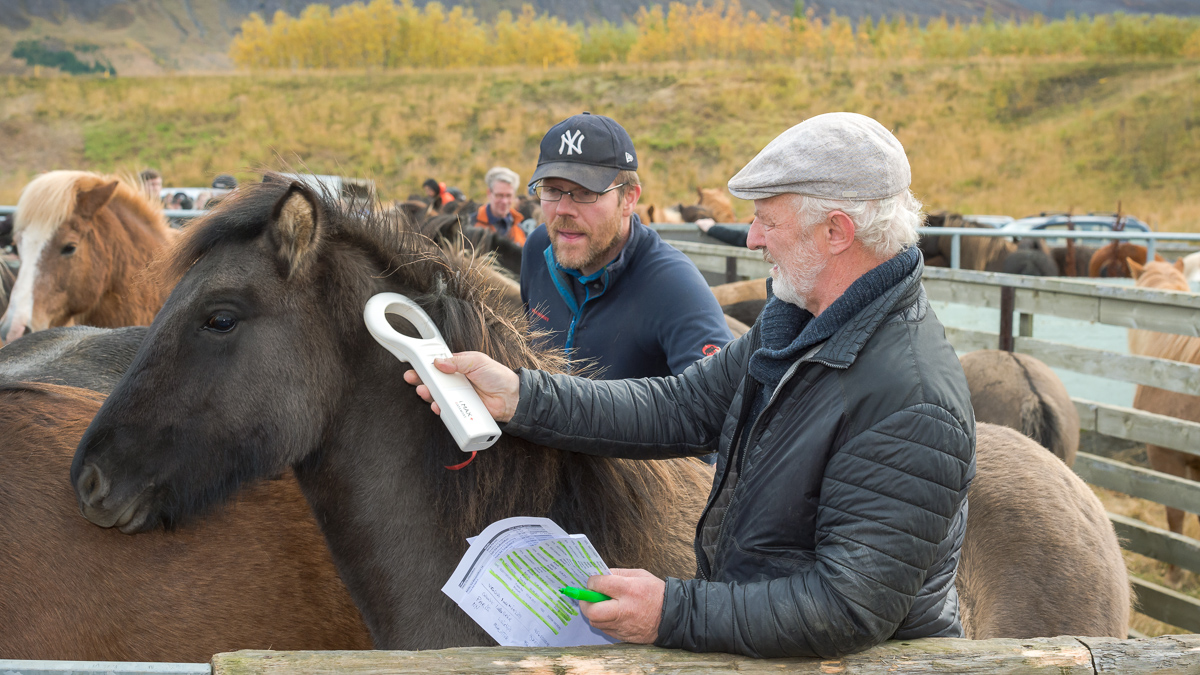 The day after the corralling from the uplands the action really began when the owners tried to find their horses.