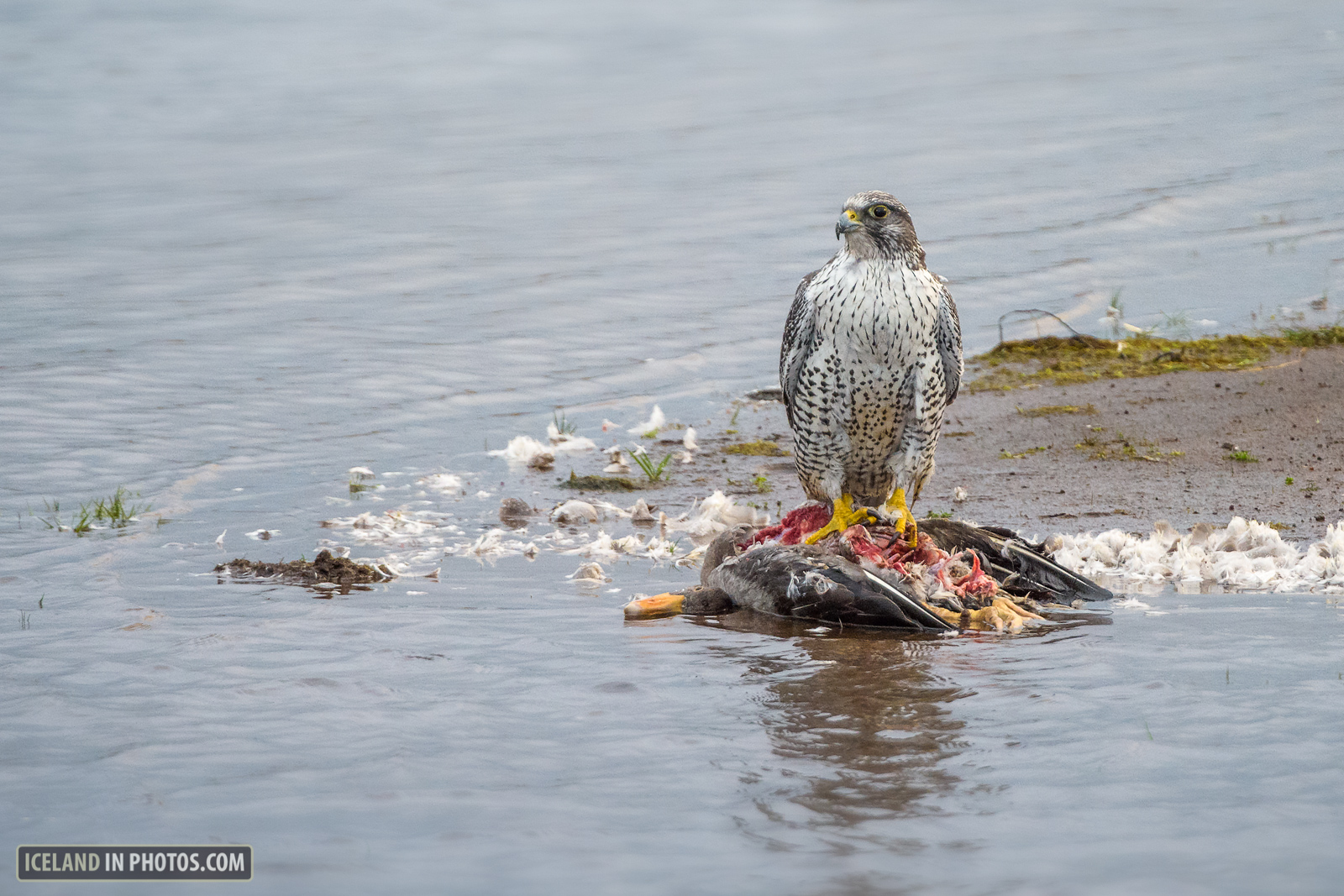 Driving home after a funeral of a relative. Location is near Hrafnagil in Eyjafjörður. The middle of the bridge over Eyjafjarðará-river to be exact. From the corner of my eye I spot something familiar. A gyrfalcon is sitting on the edge of a sandbank in the middle of the river eating a graylag goose.
I stop the car in the middle of the bridge.
No traffic. No camera in the car.
The gyrfalcon looks at me and Gyda. He had been sitting there for a while judging from how much it had eaten of the goose.
This is a opportunity not to be missed. We drove home just under the speed limits knowing that gyrfalcons are often only few minutes finishing eating ducks and ptarmigans. A large goose might take longer.
About 25 minutes later I am back with the camera. The gyrfalcon was still there.