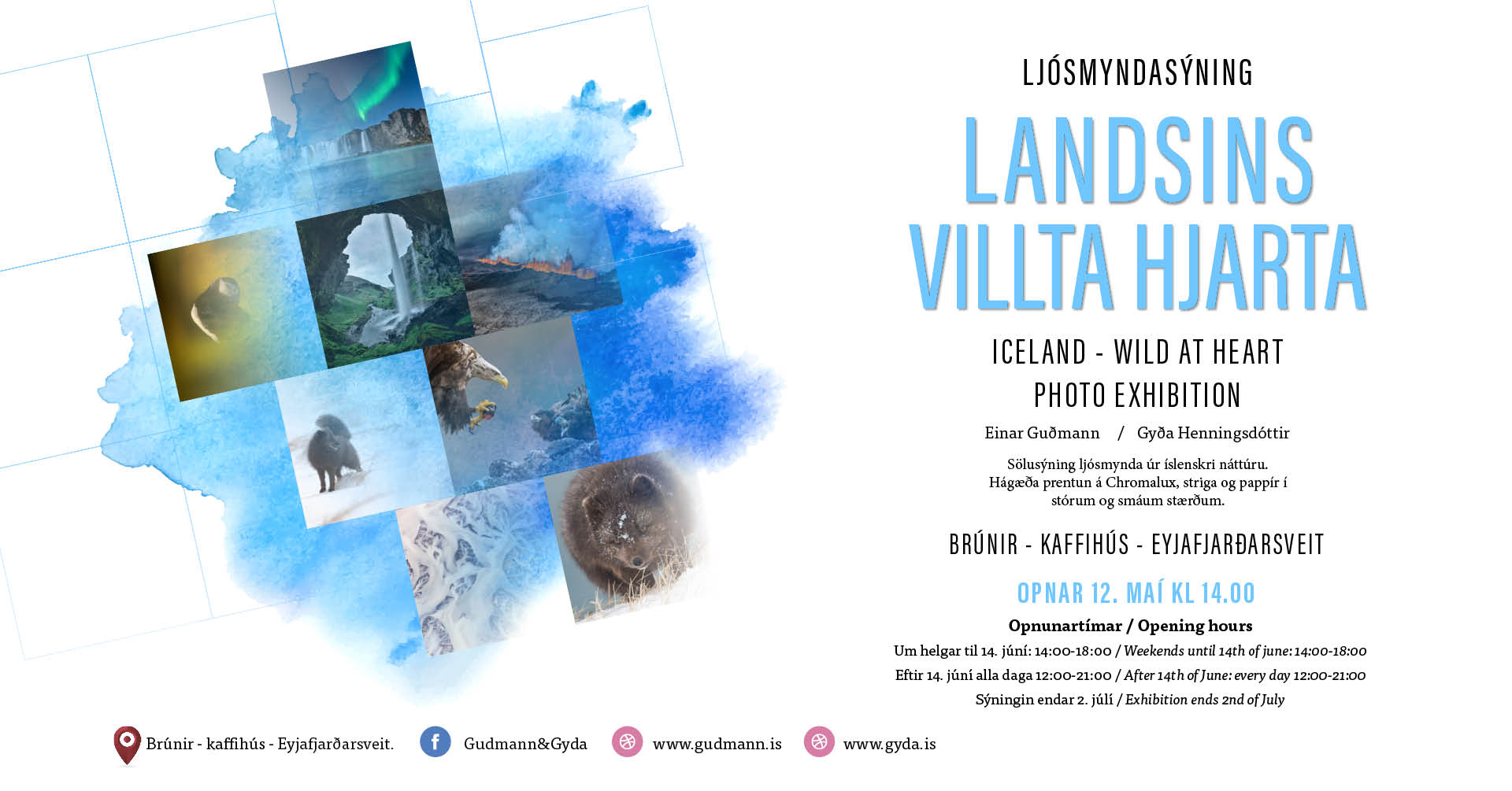 The past few weeks have been busy planning a photo exhibition. The name of the exhibition is Iceland – wild at heart, the same as our book. Since it was published, our book has been on the bestseller-list of the top ten books in it´s category in Iceland. It was sold out after only four months and was recently back in stores. Somehow we found it fit to give our photo exhibition the same name.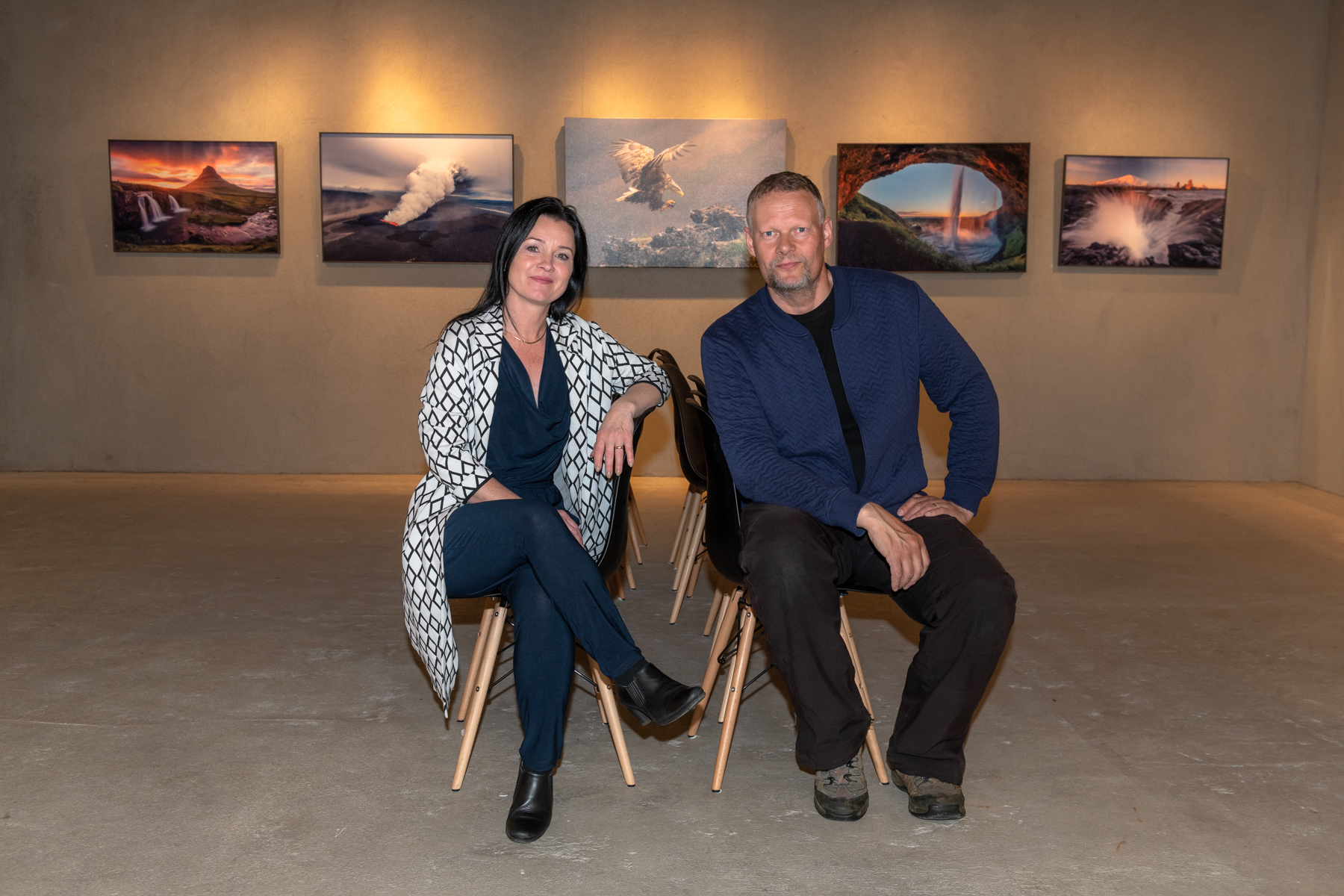 The road to and the planning of the exhibition has been informative. The exhibition involves 40 photos. Selecting the photos alone is a process that demands self-criticism at the highest level. We are displaying what we consider to be some of our best work within the theme of the exhibition. The process of choosing between photos and critique each and every one them is a educating process. In short – a good chance to grow as a photographer.
Besides using gallery quality archival prints and canvas we are also printing some of the photos with the Chromaluxe method. The quality of the Chromaluxe printing method is amazing. Somehow this method shows great depth, detail and light in the photos.
The largest Chromaluxe print we have in the exhibition is 47 by 32 inches. They are also printed in 41 by 28 and 36 by 24 inches.
All the photos are signed and numbered and are prints in limited editions.
If you are in the Akureyri area you are welcome to see our exhibition. The venue is Brúnir in Eyjafjarðarsveit. (www.brunirhorse.is) A small art gallery and coffee house across from Hrafnagil, only 10 minute drive from Akureyri.