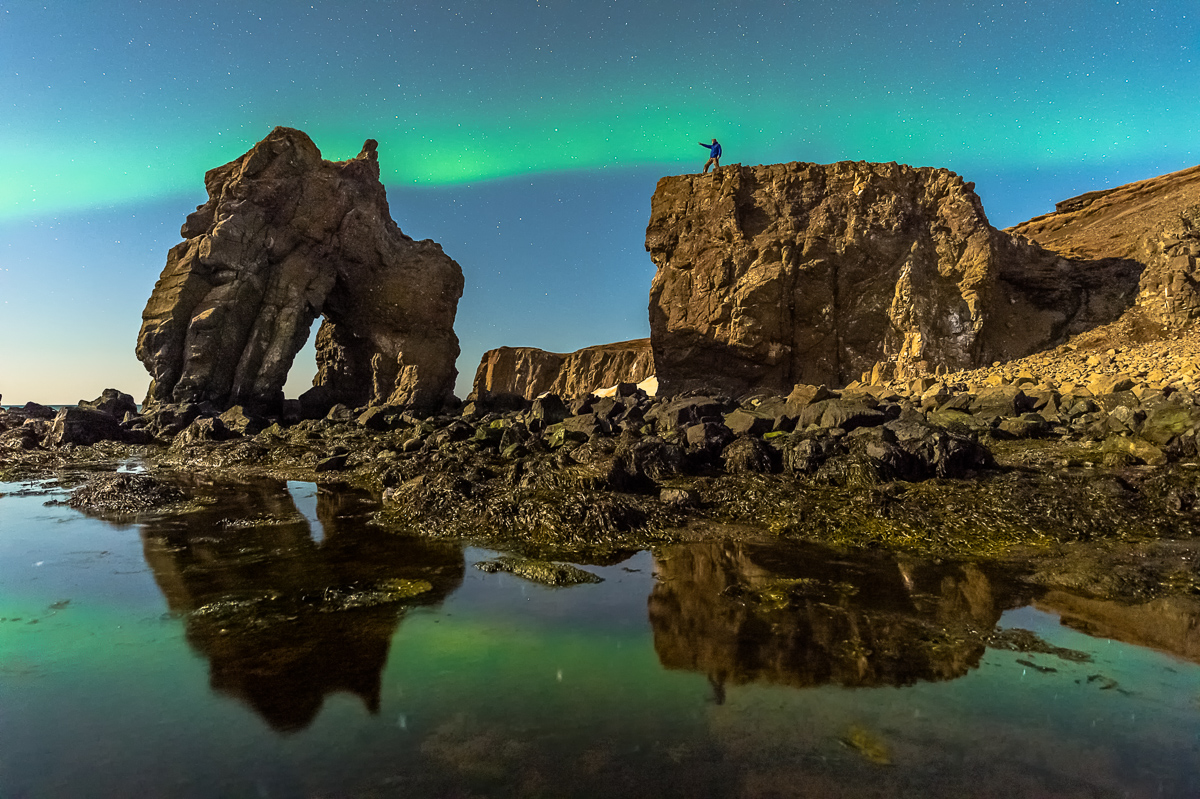 Landscape photography is a photography of contrasts. One moment you are relaxed waiting patiently for the light and the next you are running to get the right shot because the light only lasts few moments. To me landscape photography is most of the time action photography. This week I have been traveling in northeast-Iceland searching for winter scenes or northern lights – or just getting away from the computer. I spent two nights near Húsavík to photograph the Gatanöf rock in Bakkakrokur bay, or Bakki. I found it to be a interesting subject for northern-lights. Planning the scene I had great difficulty finding a simple foreground. There are many rocks at the beach and I had imagined I would be able to get the rock mirrored in the water and hopefully the northern-lights also.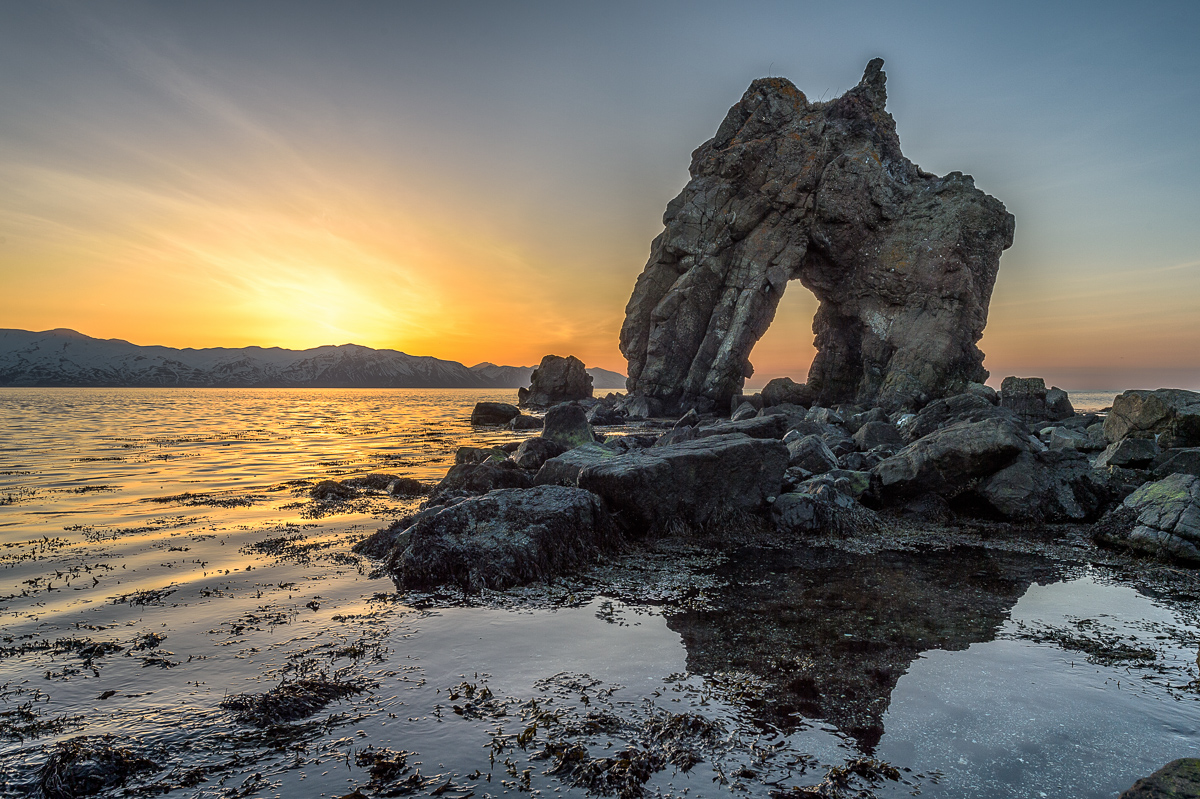 I arrived there just before sunset, hoping the northern lights would appear early. Short version is they did not. Half hour after midnight the first northern lights appeared. With coffee and this view I was never bored.
One of the most important factors when working the camera in total darkness is to focus manually with the help of live-preview. I zoom in on a star most of the time, make it as small as possible and leave the focus like that. I always use the back-focus button to focus so using the shutter button is not going to mess up my focus since I dont´ use it for focusing. This way I don´t have to turn the lens or the camera on manual focus, I simply don´t press the back-focus button until I want to focus again.