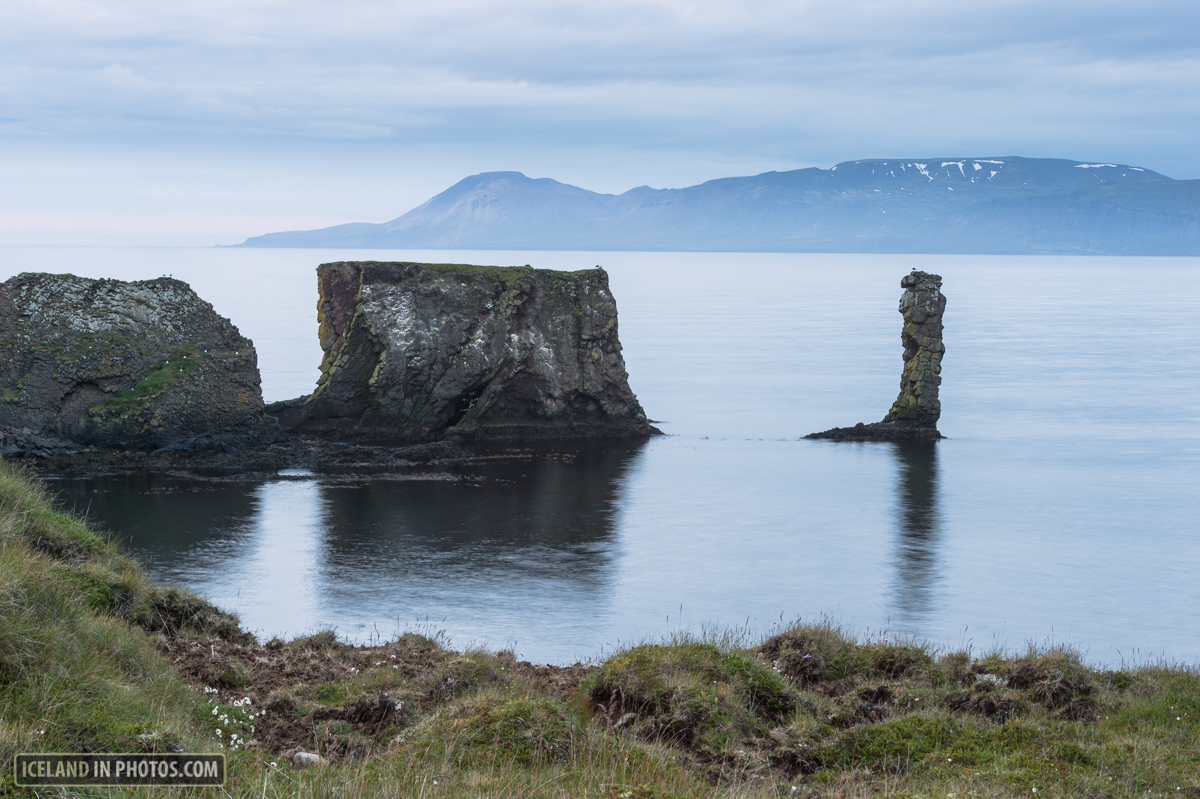 Finding new locations to photograph in Iceland is kind of an ambition for me. Some parts of the country have been photographed from every angle and there is a satisfying pleasure in finding new locations. South-Iceland and Snæfellsnes are probably the hottest photo-locations and are usually the first stop for most photographers. That´s not because other parts of the country are not photogenic. They are simply closer to the international airport and easily accessible.
Fuglabjarganes in Vopnafjordur, east-Iceland is one of the locations I came to for the first time this year. It is also one of the locations I enjoyed photographing. Birds make nests inland along the shore which means the tourists have not found this location.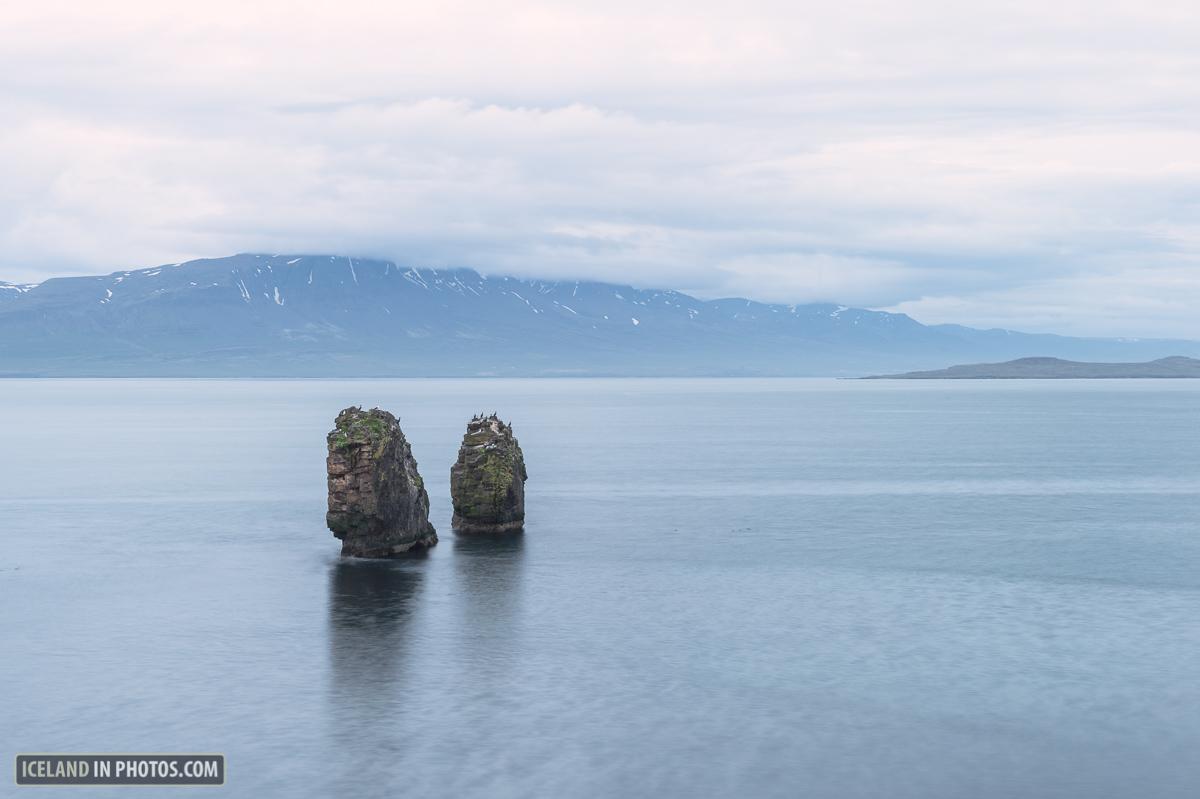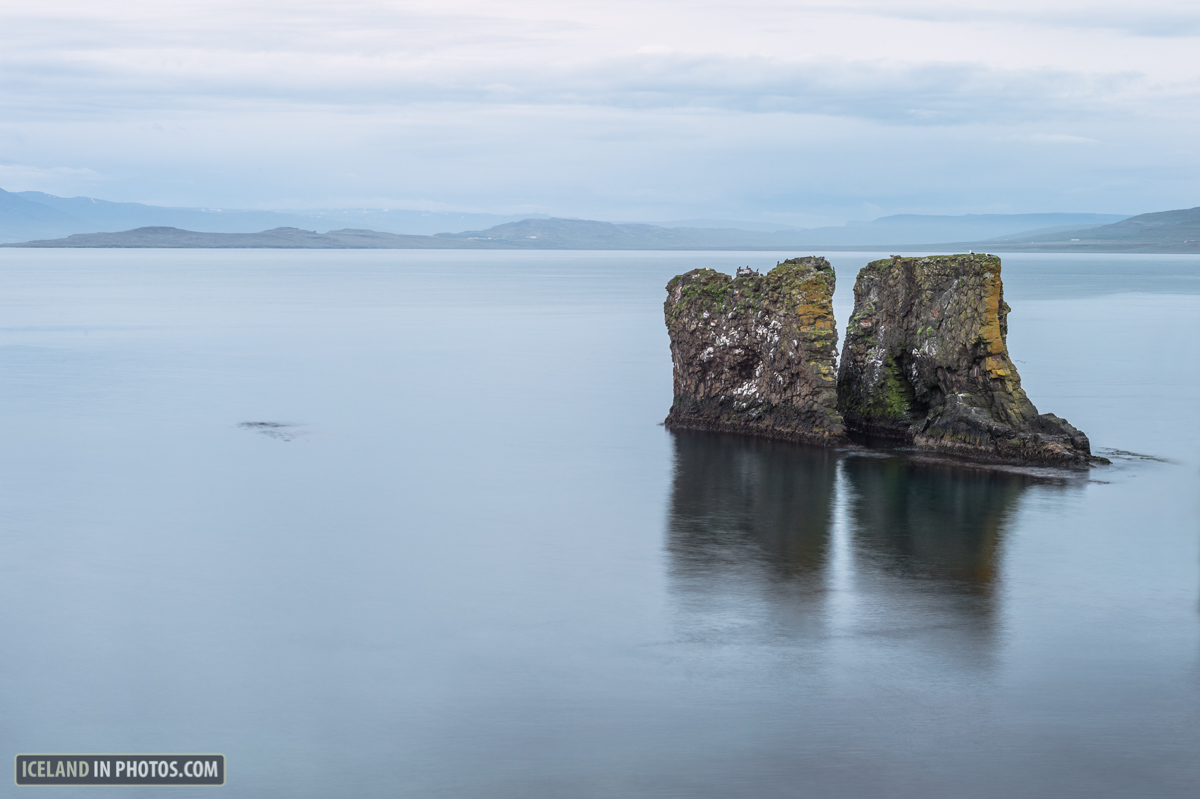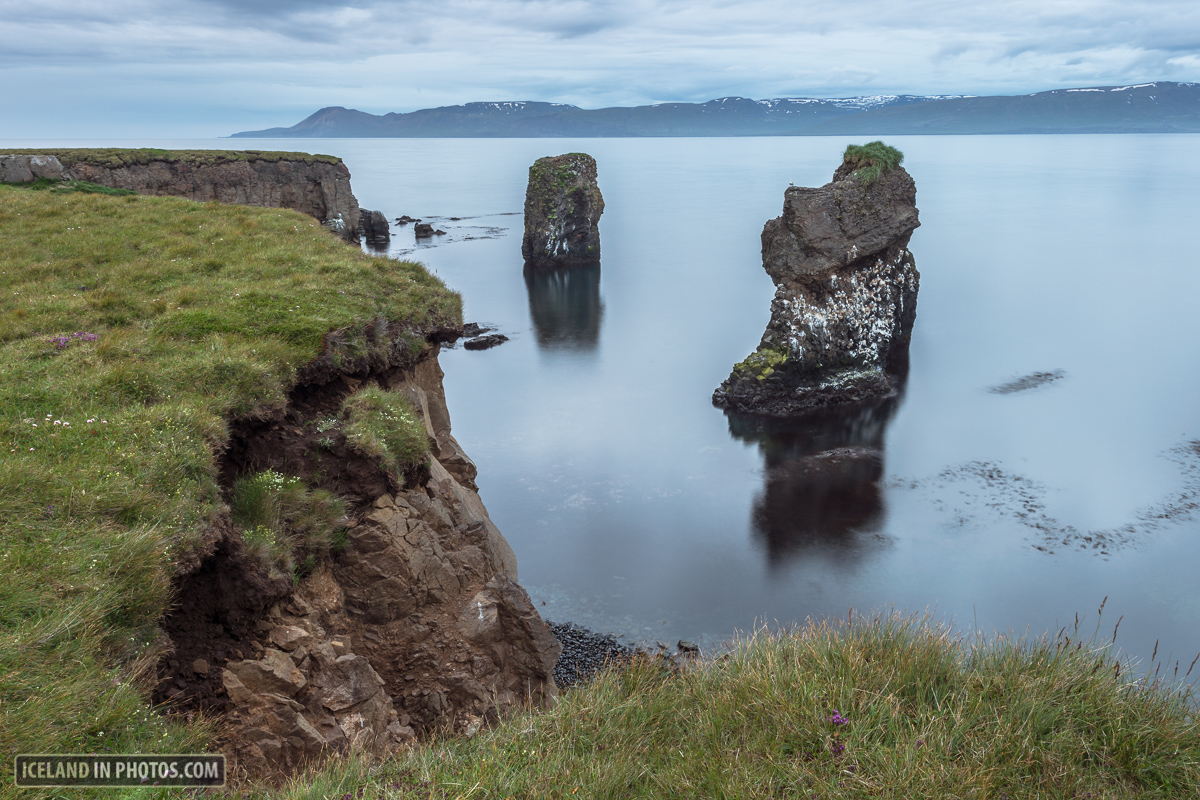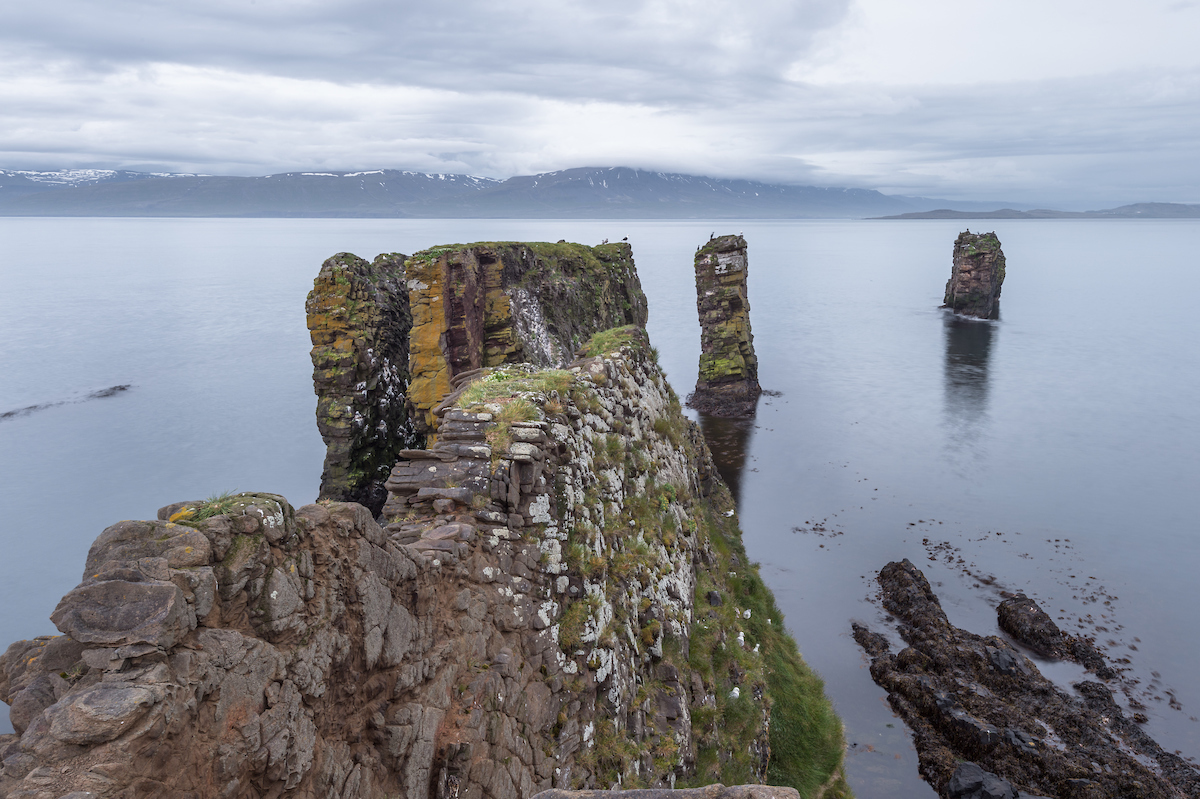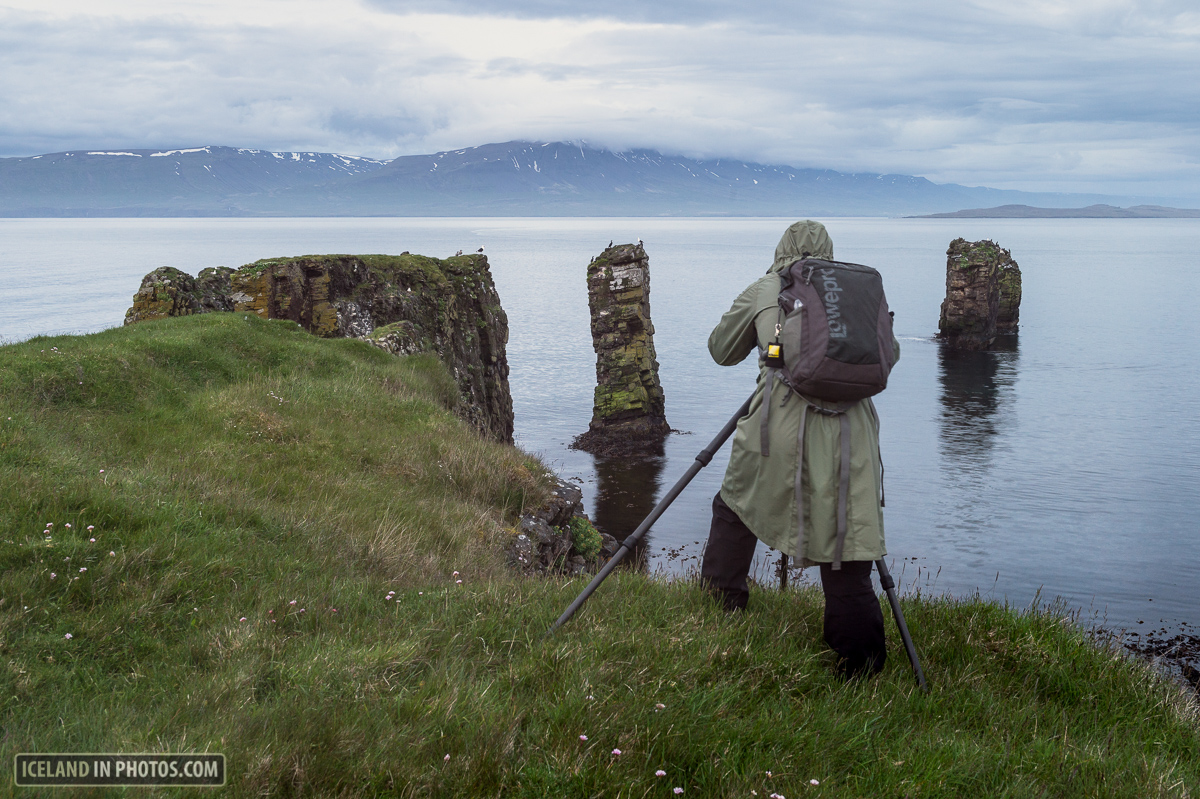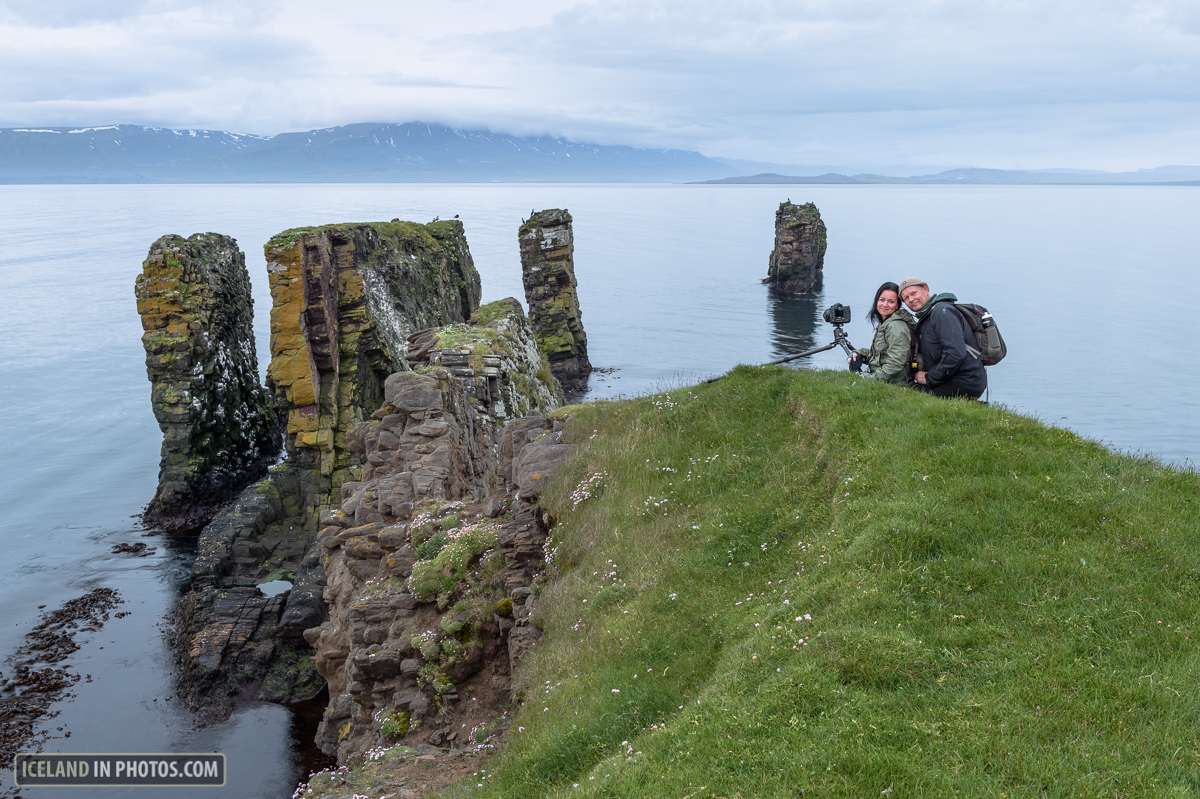 The parking for Fuglabjarganes is at Fuglabjargaá. It takes about 30 minutes to walk down to the shore which is probably one reason this beautiful location is not scoring high in google searches.
There are many rock pillars rising from the sea in Fuglabjarganes and the shore is teeming with life and scenery. Me and Gyda found it interesting to search for simple motives. The sky was grey and since orange colored sunsets were not a part of the picture we did experiment with negative space and simplicity.
After few hours at Fuglabjarganes we agreed that this was a location worth visiting again. Different light, different conditions can give completely different photos. We went back to our mobile home with a warm feeling after a nice evening. Fuglabjarganes has given us a good reason to go back to Vopnafjordur.